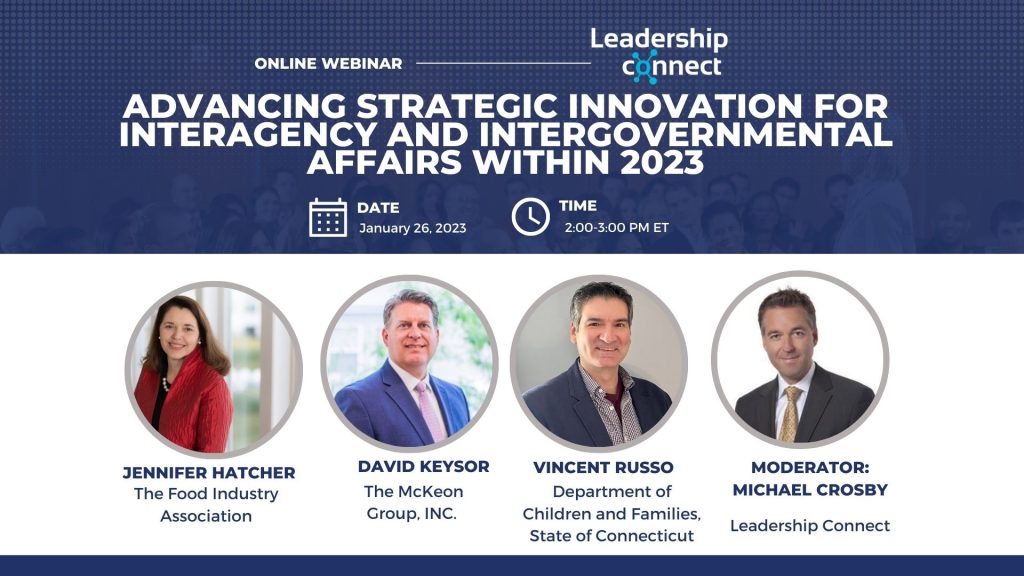 On January 26th, Leadership Connect hosted a panel of experts to share insights and best practices to over 400 registrants.  The team included: 
Jennifer Hatcher, Chief Public Policy Officer and SVP, The Food Industry Association

 

David Keysor, Chief Operating Officer, The McKeon Group

Vincent Russo, Director of Government Relations, Department of Children & Families, State of Connecticut

Michael Crosby, CEO, Leadership Connect

 
Here is a recap of the session focused on idea generation for both seasoned pros and those new to their roles: 
Topic One
: Preparation
Use every tool at your disposal.  Sign-up for newsletters, alerts, and twitter feeds from the offices in your stakeholder community and their parent organizations.  

 

Be so prepared that your stakeholder will be afraid of what they will miss if they don't meet with you again.

 

Persuasion = Over-preparation!  Don't just anticipate needs but drive where you want the conversation to go. 

 

Plant questions ahead of time to ensure you have commitment moving forward.

 

Understand before the meeting how aligned the stakeholder is with your goals.

Anticipate possible areas or direction of interaction.

 
Topic Two
: Communication Opportunities & Challenges (Covid month-34)
Be selective with your time.

Celebrate successes as they come.

You need to create a strategic communication plan.

Access is key with virtual communication easily ignored.  Be creative with how you communicate.

Recognize that hybrid works better in some cases, but in-person is still highly strategic.

Even 3-years in, no one has figured out the perfect model – we are still learning.

Understand that many organizations have formal requirements around what they can and can't do in-person.  E.g., union contracts.

Work hard to be interactive on virtual calls – ask questions!

Many policy professionals are working from home 4 or 5 days a week and might easily welcome a happy hour or coffee meeting as a "day out of the home office."

Informal events are still happening – make sure you ask about them.

 
Topic Three
: Crisis Management
The next crisis might be hard to predict, but your stakeholders most likely are not.  Put together lists with emails and phone number now.

 

For some organizations, certain crises are predictable that you can draft most of the communication and stakeholder list now.

Don't assume everything is a crisis.  This is a collective opinion, and you need to reach out to stakeholders to confirm.

Have a common playbook and format for clear and concise communication.

Be proactive, transparent, and flexible.

Set expectations realistically and understand timelines of key stakeholder groups – they might not all be the same.

Don't forget your own team and staff!  Make sure you have a strategic plan for internal communication.

Maintain trust with staff and help them move quickly – this will help immensely.

Crisis is not Conflict.  Many agencies have natural conflict inherent in their stakeholder groups (e.g., labor and industry).  Build trust and transparency with groups to manage natural conflict.

 
Topic Four
: Building Great Relationships & Alliances
Constantly build relationships.  Thoroughly review bios for where interests align (e.g., prior roles, policy interests, education, volunteer work).

 

Try to avoid immediate "asks".  Build a relationship over 2-4 interactions and months before an "ask" where possible.  

 

Recognized that the relationship is meant to benefit both parties, and in many cases, it should be fun to build.

 

Don't bring a bias.  Compliance and OIG leaders and staff don't have to be the bad guys.

Recognize allies in front of your stakeholder communities.

Don't forget about groups on the periphery of your stakeholders.  Tribal and faith-based communities are increasingly important to intergovernmental affairs.

 
Topic Five
: Be an Asset When You Can
Help with legislation even if it does not have anything to do with you.  Interjecting to help means they think of you the next time when you need them.

What information do you have your organization has (e.g., research, surveys, ability to get meetings with your stakeholder groups) that can make someone smarter.

 
Infographics
Where did Biden appointees previously work?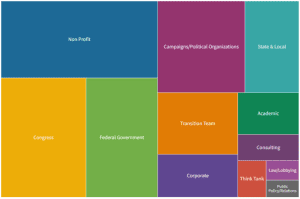 Where did Biden appointees go to school?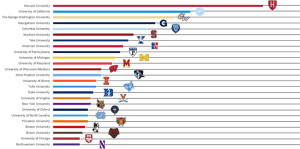 What type of degrees do
Biden appointees possess?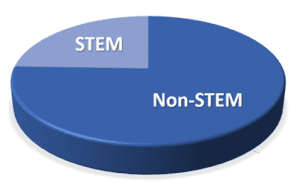 Missed the discussion? View the panel here.