Did you know the federal government experienced an exceptionally high turnover rate since President Trump took office? In 2018, turnover among Federal employees increased due to higher numbers of workers choosing to voluntarily resign their positions.
Leadership Connect keeps users updated on each change so they can reach the right people to influence.
Our new quarterly newsletter highlights key changes and statistics to help you get a better sense of what is going on, all in a quick and easy read.
Within the past quarter, federal department and agency leadership saw a total of 456 changes. Among those include the below highlighted individuals:
Nominations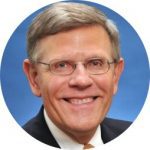 Kelvin Droegemeier
Executive Office of the President
The longest wait in its 42-year history for a Senate-confirmed leader may soon be over for the White House Office of Science and Technology Policy. On July 31, President Trump announced that he will nominate University of Oklahoma Vice President and Meteorologist Kelvin Droegemeier to the administration's top science spot. If confirmed by the Senate, he will face a reduced staff and steep cuts to research funding, which according to Droegemeier and his colleagues has reached a 40-year low.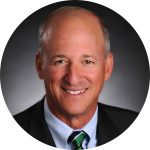 Robert L. King
U.S. Department of Education
On August 21, President Trump announced that he will nominate Robert King to be Assistant Secretary for Postsecondary Education, filling a position that has been vacant since January 2017. King currently serves as the President of the Kentucky Council on Postsecondary Education, a position he's held since 2009.
Confirmations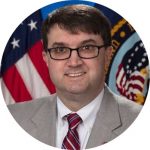 Robert Leon Wilkie
U.S. Department of Veterans Affairs
On July 23, the U.S. Senate confirmed Robert Wilkie to be Secretary of Veterans Affairs by a vote of 86-9. President Trump nominated Wilkie shortly after his original pick, Ronny Jackson, withdrew himself from consideration amid accusations related to alcohol consumption and misuse of his position as White House Physician. Prior to becoming VA Secretary, Wilkie served as VA Acting Secretary since May 2018.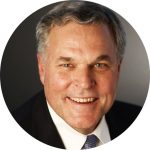 Charles Rettig
Internal Revenue Service (IRS)
The U.S. Senate confirmed Charles Rettig, a former criminal tax attorney with Hochman, Salkin, Rettig, Toscher & Perez, as the Internal Revenue Service's new Commissioner. Rettig, who took a large pay cut to run the agency, is now responsible for overseeing the massive tax-law overhaul passed by Republicans in 2017 with a budget that has been reduced by nearly a billion dollars since 2010 and a staff reduced by 16 percent in five years.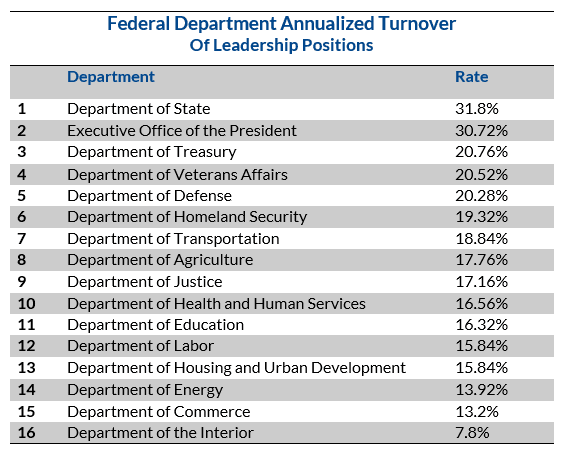 Every few minutes, there is a key decision maker changing within federal departments. These changes open and close doors for your organization.
Let us help you find the best way to navigate and capitalize on these opportunities to improve your relationships.
---
Only a subscription to Leadership Connect includes daily updates and in-depth details so you can be a step ahead and be the first to develop relationships with new staff. Color photos and biographies help you prepare for successful meetings.
To learn more, please contact us.