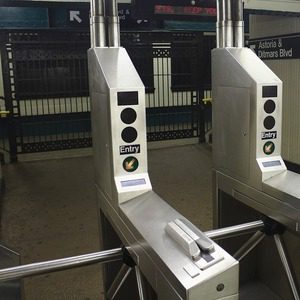 As the New York MTA (MTA) navigates through the current pandemic with a crumbling budget, members of the MTA board of directors are considering pivoting towards an alternative for receiving relief. While the CARES ACT did allocate the MTA a grant of $4 billion earlier this year, it falls short of the $12 billion deficit it needs to fill for the 2021 fiscal year. Furthermore, there seems to be no sight of the Senate of passing another relief bill since the last one as President Donald Trump called for a halt to negotiations, while tweeting piecemeal funding proposals.
MTA officials have been considering pivoting towards the Federal Reserve System for relief. MTA board member Larry Schwartz made a recommendation of borrowing $2.9 billion with a 1.8% interest rate – the cheapest loan the MTA can get. 
The MTA could receive such funds through the Municipal Liquidity Facility – a Federal Reserve System program to assist state and local government manage cash flow during the COVID-19 pandemic.  
The facility operates through the Federal Reserve Bank of New York by lending to a Special Purpose Vehicle on a recourse basis in which the SPV purchases the notes directly from the governor or designates to a state or municipal eligible issuer. Through the state, the MTA is an eligible issuer and has already sold $450 million of notes with 1.92% interest in August, rejecting the Street's offer at yields of about 2.8%.  
Although MTA Chairman and CEO Pat Foye is inclined to taking $2.9 billion of notes, he also realizes it is only a temporary solution. Other MTA officials are repelling the idea of adding more to the current debt of over $45 billion. The MTA has until the facility expires on Dec. 31.