Did you know journalist turnover is at an all-time high? With these high rates, finding the right reporters to pitch to can be a daunting task.
Leadership Connect keeps subscribers updated on each change so they can reach the right people to influence.
Our new quarterly newsletter highlights key changes and statistics to help you get a better sense of what is going on… all in a quick and easy read.
---
Key Personnel Changes
The media landscape has been considerably altered, with the biggest factor being M&A. Before hitting on these, as well as everything from midterm election positioning to CEO influence, whet your appetite with some senior changes:

EXECUTIVES/EICs
Twenty-First Century Fox Inc. and Chairman and CEO of the proposed "New Fox," the growth company spinoff centered on live news and sports brands. Additionally, Jay Wallace was appointed President of FOX News and Executive Editor.
Scott was President of Programming for Fox News Channel and FBN, and has been with Fox News since its inception nearly 22 years ago. In this role, she oversaw all network programming and talent management, which included replacing Bill O'Reilly with Tucker Carlson Tonight. Wallace joined FNC at its inception in 1996 and was most recently President of News and Editorial.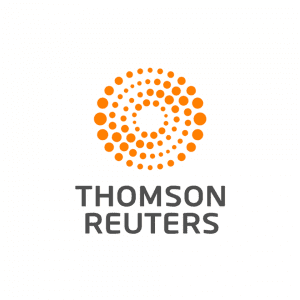 Thomson Reuters appointed co-Chief Operating Officers. Brian Peccarelli, who was President, Tax and Accounting, is responsible for customer markets. Neil Masterson, most recently Executive Vice President and Chief Transformation Officer, is responsible for operations and enablement. As previously disclosed, the company plans to de-layer the business and reduce its cost base to reflect a smaller organization when it closes the sale of a 55% interest in its Financial & Risk business to private equity funds managed by Blackstone Group LP for about $20 billion. After it reported quarterly earnings in August that were ahead of expectations, Thomson Reuters said it planned to make acquisitions in legal and accounting. Still, Susan Taylor Martin, President of the Legal business, decided to leave, as did Gonzalo Lissarrague, President of the Global Growth Organization. Chief Communications Officer Gus Carlson and Chief Strategy Officer Brian Scanlon also left.
On the edit side, Reuters brought in Neal Templin as Finance Editor in the Americas, effective Sept. 4. He spent nearly 30 years at The Wall Street Journal.
Matt Murray is now Editor in Chief of The Wall Street Journal and Dow Jones Newswires, succeeding Gerard Baker, who took a new position as the Journal's Editor at Large, which includes regular writing, hosting the paper's expanding network of conferences and events, and television presenting. Under Baker's five-and-a-half-year tenure, the Journal's daily circulation grew by more than a third, led by a digital expansion.
Before his appointment as Executive Editor, Murray was Deputy EIC from 2013, and had been a Deputy Managing Editor since 2008. He joined Dow Jones & Co. in 1994 as a reporter for the Pittsburgh bureau.
One of Murray's first announcements was the hire of Anthony Galloway – an Emmy-winning digital media executive and broadcast news producer – as Global Head of Video and Audio. He joined from Condé Nast Entertainment, where he was Vice President of Digital Video Programming. Before that, Galloway was Executive Producer of Mobile Content at Vice Media, and spent 15 years at NBC News.
In other WSJ news, Wade Lambert is now Senior News Editor, responsible for all the Journal's operations in the evening. He joined copy desk in 1984. The Journal is also looking for hires, as it brought in Sarah Rabil from Bloomberg as Assistant Managing Editor for Talent. She replaces Marie Beaudette, who returned to the fifth floor to lead the banking team.
Lest we forget Dow Jones, the newswire added Smita Pillai from Prudential Financial Inc. as Chief Diversity and Inclusion Officer; and hired Josh Stinchcomb from Condé Nast as Global Chief Revenue Officer, Media Sales. To the latter's end, Dow Jones CEO William Lewis said after Q3 results: Total subscribers across Dow Jones recently shot past our 3 million target (based on preliminary internal metrics) and we expect continued growth in coming quarters. To complement Stinchcomb's role, Nancy McNeill moves to Global Chief Revenue Officer, Corporate Sales.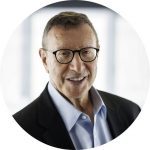 When Patrick Soon-Shiong completed his $500-million acquisition of The Los Angeles Times, he named Norman Pearlstine as Executive Editor. Pearlstine was Vice Chairman of Time Inc., where he was charged with seeking growth opportunities for the company's brands and content. Before that, he was Chief Content Officer at Bloomberg LP. For nearly five decades, Pearlstine has worked as a reporter and editor. He was Editor in Chief of Time Inc. from 1995 to 2005 before becoming a senior adviser to Time Warner Inc.
The next month, a new leadership team was formed, including Scott Kraft, Kris Viesselman and Kimi Yoshino. Former Deputy Managing Editor Kraft became Managing Editor. Kraft has been with The Times for more than three decades, and is now responsible for foreign, national, Washington, California and Metro news in addition to investigations and enterprise reporting, according to the paper. Viesselman took a new position as Chief Transformation Editor and Creative Director. She joined from Congressional Quarterly and Roll Call in Washington, where she was Editor in Chief. Yoshino, who has been Business Editor for four years, became Deputy Managing Editor.
Vincent Sadusky was named CEO of Univision Communications Inc. He was previously CEO of LIN Media for eight years and went on to serve as CEO of Media General when the companies completed a $1.6 billion merger in 2014.
Paul Buccieri, most recently president, A+E Studios and A+E Networks Portfolio Group, has been named President of A+E Networks Group, co-owned by Disney and Hearst. Before joining to A+E in 2015, Buccieri was Chairman, ITV Studios U.S. Group & ITV Studios Global Entertainment for U.K. media company ITV.
NBC Sports Group named Pete Bevacqua to the new position of President. Bevacqua hails from the PGA of America, where he served as CEO since 2012. Previously, he was Global Head of Golf at Creative Artists Agency.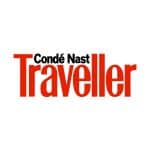 The British and American versions of Condé Nast Traveler are merging. Beginning January 1, 2019, all content creation for both U.S. and U.K. editions will be led out of Condé Nast Britain, overseen by Melinda Stevens, Editor in Chief of Condé Nast Traveller, with fully integrated teams at Vogue House in London, One World Trade Center in New York and travel correspondents based in locations around the world. Pilar Guzmán, who successfully led Condé Nast Traveler (U.S.) as EIC since 2013, will continue to work on the transition alongside the U.S. and U.K. teams.
Discovery Inc. named Peter Faricy CEO, Global Direct-to-Consumer, overseeing Discovery's global digital and direct-to-consumer businesses, effective September 17. Faricy joins Discovery from Amazon.com Inc., where he led the impressive growth of the Amazon Marketplace, the company's third-party seller business. He previously led Amazon's music and movies categories.
ALM Media said Annie Cavlov came aboard as Vice President, General Manager of ALM's regulated markets. Cavlov joins after serving as Director, Go-to-Market Strategy Effectiveness at Wolters Kluwer Legal & Regulatory US.
Meredith Corp., billing itself as a media and marketing company serving 175 million unduplicated American women and 80% of U.S. millennial women, made Amy Conway Editor in Chief of Health. Conway comes in from Martha Stewart Weddings, where she has been EIC since January 2016. The New York-based marathon runner succeeds Lori Leibovich, who is pursuing a return to digital media.
Nature has named Magdalena Skipper as its new Editor in Chief. She is the first woman to hold the post. Skipper, who was EIC of the open-access journal Nature Communications, became the eighth editor of Nature. She took from Philip Campbell, who moved to the new post of Editor in Chief at publisher Springer Nature.
Irene Gentle was named Editor of the Toronto Star, succeeding Michael Cooke, who announced in March that he would be retiring in June. Gentle, was Managing Editor of the Star, Canada's largest national print, and digital and mobile news brand. She is the first woman in the Toronto Star's 126-year history to be named to this position.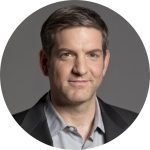 Noah Shachtman, former executive editor of The Daily Beast (part of the IAC family of websites), was named Editor in Chief. Earlier, he was Executive Editor for News at Foreign Policy. He succeeded John Avlon, who joined CNN. The website also named Tracy Connor as Executive Editor. She worked for the NBC News investigations unit, the New York Daily News, the New York Post, UnitedPress International and a chain of weekly newspapers in Brooklyn, N.Y.
Former Business Insider Executive Editor Ashley Lutz moved on to be Editor in Chief of Bankrate.com and a Vice President at its parent company Red Ventures.
The Tampa Bay Times recruited Mark Katches as Executive Editor of Florida's largest newspaper. Katches was Editor and Vice President of Content at The Oregonian.
The Hill hired Jack Rotherham as Publisher. He was Chief Marketing Officer at FreeWheel, Comcast's TV ad tech company.
Note a job opening as Jacqui Cheng left her role as Editor in Chief of The Wirecutter, a New York Times company.
NOOBS
Some veteran journalists have been feeling the startup vibe, while others are spreading their wings.
Take Arianna Huffington's Thrive Global, a startup that got $30 million last year to help people battle burnout. It just brought in Marina Khidekel as Editorial Director. Khidekel will introduce new content franchises and expand how Thrive collaborates with its network of experts and thought-leaders. has held senior editorial roles at Women's Health, Cosmopolitan, and Glamour, and has written for publications, including Bloomberg Businessweek, Teen Vogue, Marie Claire, Parade and Elle.
And then there's digital news startup Axios, which recently sealed a deal with HBO to produce documentaries. It raised $20 million last year, and has brought in veterans to join former Fortune Magazine Senior Editor Dan Primack. In August, Axios recruited Slate columnist and "Slate Money" podcaster Felix Salmon, who is seen as a social influencer (at least on Finance Twitter) as well.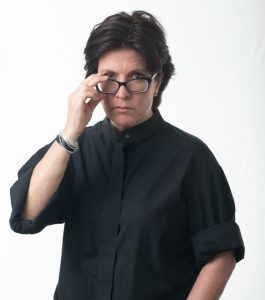 Another influencer, Recode's Editor at Large Kara Swisher, is now an Opinion Contributor for The New York Times, charged with identifying and explaining the big ideas in technology and, "when needed, to call the companies, the regulators and our political leaders to account", wrote James Bennet, Jim Dao and Katie Kingsbury. Swisher is one of three business journalists, including NYT columnist Andrew Ross Sorkin and the now-more-political Maria Bartiromo of Fox, that are most followed by CEOs who are on Twitter, according to communications firm Rational 360. It's a metric that at first glance may seem shallow, but the depths of decisions by CEOs are quite possibly affected by these three.
Note that Peter Kafka was promoted to Executive Editor at Recode, replacing Swisher.
Before we get to the midterm roundup, consider USAFacts. Former Microsoft Corp. CEO Steve Ballmer announced in June that Poppy MacDonald took on the role of Managing Director for USAFacts, Ballmer's non-profit, non-partisan civic initiative aimed at making government numbers more available, accessible and understandable to Americans.  MacDonald transitioned from her role as President and Chief Operating Officer of Politico.
Finally, going beyond startup and writing expedition mode, look to Betty Liu, the former Bloomberg Television and the Financial Times journalist. In 2016, she founded Radiate Inc. to empower emerging leaders with expert advice. In June, Intercontinental Exchange Inc.said Liu would become Executive Vice Chairwoman of the New York Stock Exchange, which acquired Radiate.
Speaking of deals…

M & A
Tribune Media Co. suing Sinclair Broadcast Group Inc. for $1 billion, lambasting in a suit that "Sinclair repeatedly and willfully breached its contractual obligations in spectacular fashion." Tribune pulled out of the $3.9 billion deal on Aug. 9.
Elsewhere, The Telegraph reports The Walt Disney Co. is seeking to keep Sky plc CEO Jeremy Darroch and his lieutenants on board for two years if it wins the takeover battle for the pay-TV operator alongside the Murdoch family and Twenty-First Century Fox. Offer documents sent to shareholders by 21st Century Fox, which Disney is due to acquire for $71 billion, reveal that Darroch, Chief Operating Officer Andrew Griffith and other members of Sky's senior management are in line for new share awards to secure their loyalty, the paper reported.
Another merger soap opera is that of CBS Corp. and Viacom Inc. (which were broken apart in 2005). As Shari Redstone tries to figure a tax-efficient way to merge the companies and get around a poison pill, CBS Chairman and CEO Les Moonves is now caught up in sexual harassment accusations. And the latest news is that Sumner Redstone doesn't want his heirs to have an easy time selling off his family's controlling stakes in media companies, putting it in writing in his estate-planning documents, according to the Wall Street Journal. The trust that will control Viacom and CBS when the 95-year-old media mogul dies or is deemed incapacitated places severe restrictions on the trustees' ability to sell the companies, according to a copy of the confidential trust reviewed by WSJ.

In the done deals category sits AT&T Inc.'s $85.4 billion acquisition of Time Warner Inc.But not so fast. The U.S. Department of Justice is appealing Judge Richard Leon's decision to allow the deal.
One seemingly on track is Gray Television Inc.'s $3.6 billion deal for rival broadcaster Raycom Media Inc. Upon the closing, expected in the fourth quarter, Raycom President and CEO Pat LaPlatney would become Gray's President and Co-CEO. In addition, LaPlatney and Raycom's former President and CEO, Paul McTear, both of whom are members of Raycom's board of directors, would join Gray's board.
On the smaller side of sports:
Japan's Uzabase acquired Quartz for up to $110 million in cash and stock. Founding Editor in Chief Kevin J. Delaney and Publisher Jay Lauf became co-CEOs of Quartz.
Meredith Corp. hired advisers to explore a sale of Time, Fortune, Money and Sports Illustrated. (Meredith bought Time last year for $1.84 billion.)
Public Radio International, a creator and curator of award-winning journalism and storytelling, and PRX, a company focused on content and audio technology, are merging. Kerri Hoffman, CEO of PRX, will become CEO of the new organization. Alisa Miller, CEO of PRI, will elevate to Executive Chairwoman of the new organization's board of directors during its first year.
Cheddar, a post-cable networks company, launched of CheddarU, a live news network available on 1,600 TV screens on over 600 college campuses, reaching nine million students. CheddarU comes as a result of Cheddar's acquisition of Viacom's MTV Networks on Campus.
In the rumor section, New York Media, owner of New York magazine and several websites, is exploring options including a possible sale, The Wall Street Journal reported, citing people familiar with the matter. In an email to employees, which was obtained by CNBC, CEO Pam Wasserstein gave an ambiguous statement, saying, "Partnering to support acquisitions or other ways of growing might make sense. Or it might not."
And The Globe and Mail reports that Rogers Communications Inc. wants out of the magazine business. The Toronto-based telecommunications and media company is reportedly soliciting bids for a package of assets that includes eight of its digital and print magazine titles − Maclean's, Canadian Business, MoneySense, Today's Parent, Hello! Canada, Flare and Chatelaine's French and English editions − as well as its custom-content group, which creates marketing content for brands such as in-house magazines. The company is seeking to sell all of the publishing assets in one deal, rather than breaking them up to sell individually, according to people with knowledge of the matter the report cited.
MIDTERMS
While wave-hopefuls are counting on voter turnout in their favor, coverage is getting more intense. And multiple news organizations are positioning to make their platforms the go-to information hubs, whether it be for policy analysis or deciphering tweets. A few highlights:
Fox News Channel's Cherie Grzech was named Vice President of the Washington bureau, while Bryan Boughton was promoted to Senior Vice President of the bureau. Grzech, a 17-year veteran, will oversee all day-to-day operations in the bureau. Additionally, she will continue to supervise polling operations, as well as special election events. Boughton has spent the last 23 years of his career at Fox News, where he began as the original overnight assignment editor for the affiliate news service prior to the launch of FNC.
Esquire hired ousted New Yorker Reporter and CNN Contributor Ryan Lizza as Chief Political Correspondent. The DC-insider's first article? 'In the Cult of Trump, There Is No Red Line for the President' Going back a year, his story on the notorious phone call from Anthony Scaramucci was The New Yorker's third most read story for the whole year.
Paul Fishleder is leading a new Political Investigations Unit at The New York Times, in a sign of the dedication to the 2018 and 2020 elections. NYT stated: It is safe to say that over the past couple of decades, no one has edited more Pulitzer Prize-winning projects. He has been in the Investigations department since its inception before 2000, and with Rebecca Corbett, has been a partner in leading the team for the last two years.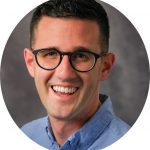 The Associated Press named Steven Sloan as News Editor overseeing political coverage, including the 2018 midterm elections and the 2020 presidential campaign. Sloan joined the AP from CNN, where he was most recently Director of Enterprise Reporting in Washington. He also launched an award-winning digital magazine at CNN that combined long-form storytelling about politics, national security and culture with photography, graphics and animation.
If you tune in to NBC News or MSNBC, look out for Ben Rhodes, the former Deputy National Security Advisor for former President Barack Obama who joined the networks as a Political Contributor.
In July, July 23, Sharon Weinberger teamed up with Yahoo News Editor in Chief Daniel Klaidman as the new Bureau Chief in Washington. Immediately on the agenda are the 2018 midterm elections, while they will continue to drive coverage of the Russia investigation, national security, and the White House. Weinberger, whose strength is in defense, was most recently Executive Editor at Foreign Policy. Previously, she was national security editor at The Intercept.
John Avlon joined CNN full time as Senior Political Analyst and has a daily presence on morning program New Day. He also serves as fill-in anchor on CNN/U.S. programming. Avlon was Editor in Chief of The Daily Beast since 2013, succeeding the site's founder Tina Brown.
Sandhya Somashekhar moved up to Editor on the National Politics Enterprise and Investigations team at The Washington Post. WaPo announced, "While filling the job on a temporary basis, Sandhya has demonstrated sharp journalistic instincts and unflappable calm handling stories on President Trump's business interests, the Supreme Court and the influence of money on politics."
In addition, Cathleen Decker joined The Post as Campaign Editor on the national politics team. She came in from The Los Angeles Times, where she covered nine presidential campaigns and eight races for California governor.
Ben Schreckinger is now a National Political Correspondent at Politico. Before that, he was GQ's Washington Correspondent, worked as a staff writer at Politico Magazine and covered the rise of Donald Trump as a campaign reporter for Politico.

MAGAZINES
Vogue Editor in Chief Anna Wintour, who gave creative control to Beyoncé for the September issue. However, publisher Conde Nast confirmed that Wintour would stay on "indefinitely." There were some actual moves, though. Fashion Director Tonne Goodman and Executive Fashion Editor Phyllis Posnick left staff positions to become Contributing Editors.
Alexandra Polkinghorn took over as Managing Editor of WSJ. Magazine. She was Deputy Editorial Director, News Service and Syndicate at The New York Times. Polkinghorn replaced Sarah Schmidt, who became Director of Editorial Operations for GQ.
Jason Fine, who has been Managing Editor of Rolling Stone since 2015, was promoted to Editor. Fine was also Editorial Director of Men's Journal until July 2017, when the brand was sold by Wenner Media to American Media Inc. That deal came three months after Wenner sold Us Weekly to the same publisher.
Magazines boosting their online platforms include TV Guide and Elle. Jimmy Jellinek is now Editor in Chief at TVGuide.com, which also added Noelene Clark as Managing Editor. Jellinek has been EIC for Complex, Stuff and Maxim magazines, as well as Chief Content Officer at Playboy. In July, Stoeffel became Features Editor at Elle.com. She spent two years as Senior Editor at Conde Nast.
BUSINESS JOURNALS
While most bearing this appellation are owned by American City Business Journals, San Diego Business Journal is not. It just hired Barbara Chodos as President and Publisher. She succeeded Huntley Paton, who moved to North Carolina to be closer to family. Chodos was Vice President of Sales and Operations at The Desert Sun, a daily newspaper in Palm Springs owned by the Gannett Co.
The Phoenix Business Journal named Greg Barr as Editor in Chief. He was Managing Editor at the Austin and Houston Business Journals.
The Silicon Valley Business Journal promoted Marlize van Romburgh to Managing Editor and Lynn Peithman Stock to Deputy Managing Editor. They were Assistant Managing Editors, with Van Romburgh overseeing the online product and the daily news gathering operation and Stock handling the weekly print publication and special sections.
The Denver Business Journal named Kourtney Geers as Managing Editor. Most recently, she was the Denver Post's Director of Digital News Production. She oversees the flow of content across print, online mobile, email and social platforms, with a heavy focus on the digital side.
The Triad Business Journal made Margaret Moffett Managing Editor, replacing Lloyd Whittington, who became Editor in Chief. Moffett has been writing and editing at News & Record since 1995.

NOTABLE
The Poynter Institute tapped Barbara Allen as Managing Editor of Poynter.org. Previously, she was Director of Student Media at Oklahoma State University, and a writer and editor at Tulsa World.
Harvard Business Review named Sarah McConville Senior Vice President and Group Publisher, replacing Josh Macht, who becomes Senior Executive President and Chief Product and Innovation Officer at Harvard Business Publishing.
SourceMedia hired former Reuters Editor and Bloomberg News Reporter Walden Siew as Editor in Chief of the Employee Benefits Group, which Walden wrote on LinkedIn about, saying coverage spanned from healthcare reform to digital disruption, the #MeToo movement and company wellness care, the opioid epidemic and more. Also note the company took on Sean Kron as CFO. Kron joined from S&P Global Platt's PIRA Energy Group, where he was Head of Finance.
Business Insider promoted Matt Turner to Executive Editor. He was Deputy Editor for Finance and Markets.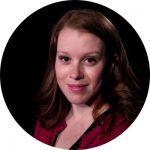 The Associated Press named Sara Gillesby, a New York-based video manager who led coverage of the Boston Marathon bombings, the Sandy Hook school shooting and 2016 political conventions, as News Director for all formats in the U.S. East region.
 
Dan Hirschhorn, formerly Director of News at Time and Time Inc., joined Barron's as Managing Editor for News, while Senior Editor Tiernan Ray left the publication.
 
Subrata De, former Vice President of Multi-platform News Gathering at ABC News, is now Executive Producer of Vice on HBO. She replaced Tim Clancy, who is now Executive Producer-at-large for Vice News.
Denise Rehrig was promoted to Co-Executive Producer for CBS' The Late Show with Stephen Colbert. She was Senior Supervising Producer from June 2016.

ABROAD
Stephen Morris, formerly of Bloomberg News in London, joined The Financial Times as a European Banking Correspondent. FT also assigned Neil Buckley as Chief Leader Writer. He was Eastern European Editor.
In the U.K., Yahoo Finance appointed Lianna Brinded as Head of Finance and Alanna Petroff as Senior Economics Reporter. Brinded joined from Quartz, where she was Europe News Editor. Petroff joined from CNN Money, where she was a Senior Business Reporter and Producer.
 
Technology Intelligence is a new initiative that aims to establish The Telegraph as the leading U.K. publisher of technology journalism. Among its recruits are Head Robin Pagnamenta (Deputy Business Editor at The Times); and News Editor Ellie Zolfagharifard, (Science and Technology Editor at Mail Online). More hires are expected.
SOCIAL
LinkedIn hired Reuters Digital Editor Andrew Seaman as News Editor. It's an interesting hire given Facebook's contentious relationship with publishers. Twitter would likely please millions of people if it just added an edit option.
FAREWELL
This former 15-year journalist would be remiss in not adding to this picture for a full panoramic. While political forces make the media scene worthy of a screenplay, the industry is one of rapid change, as unions form, executive pay is scrutinized, veterans strike out on their own and established news organizations create new ways for people to consume information. But it is an evolution, and as newsrooms try to figure it out, there are still bills to pay. Whether it be by M&A synergies (one way of saying "let's combine kitchens and cooks"), lopsided balance sheets or a simple lack of advertising revenue or subscriptions, some organizations are going on with less. So best of luck to those who have felt the brunt of this at The Daily News, The Denver Post, and NJBiz, to name a few. To be sure, many of these folks will ease the sting and land elsewhere. And we'll be there to either help the process along or cover it – ideally both.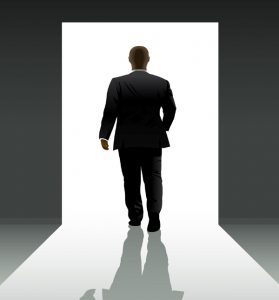 The changes mentioned here are just a sliver of the vast data collected by Leadership Connect – data we will begin to make sense of, editorially, for you. We're constantly hammering away at ways to improve our product and your experience.
---
Only a subscription to Leadership Connect includes daily updates and in-depth details so you can be a step ahead and be the first to develop relationships with new staff. Color photos and biographies help you prepare for successful meetings.
To learn more, please contact us.

-B.H.