Seamlessly integrate the highest quality data available for key leaders in government, business, and media into your Marketo instance
Fill your sales pipeline with new leads or contacts
Daily updates make sure you have the best intelligence on the key contacts you need to know
Grow your business with the FED/SLED markets
Sell to companies, law firms, nonprofits, and more
Accurate bios and contact information for key decision makers
Match existing contacts with people intelligence from Leadership Connect
Know who is currently in a purchasing/procurement, IT, or education role you need to contact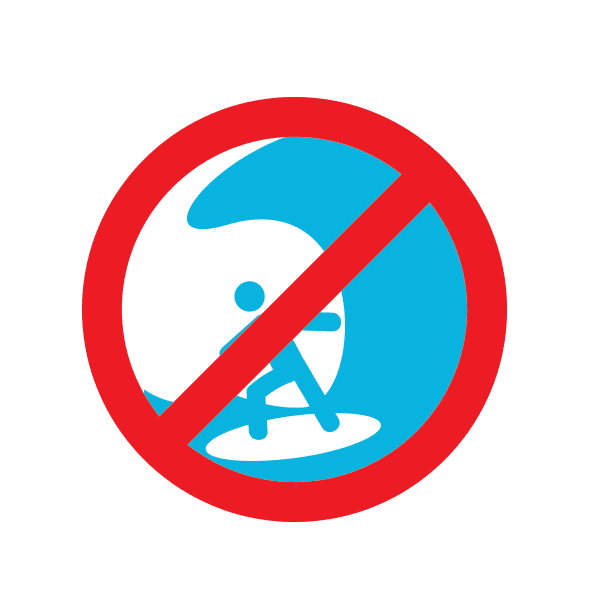 Don't pay your valuable staff to surf the web for unverified prospects
How it Works
Search for people, then add to your lists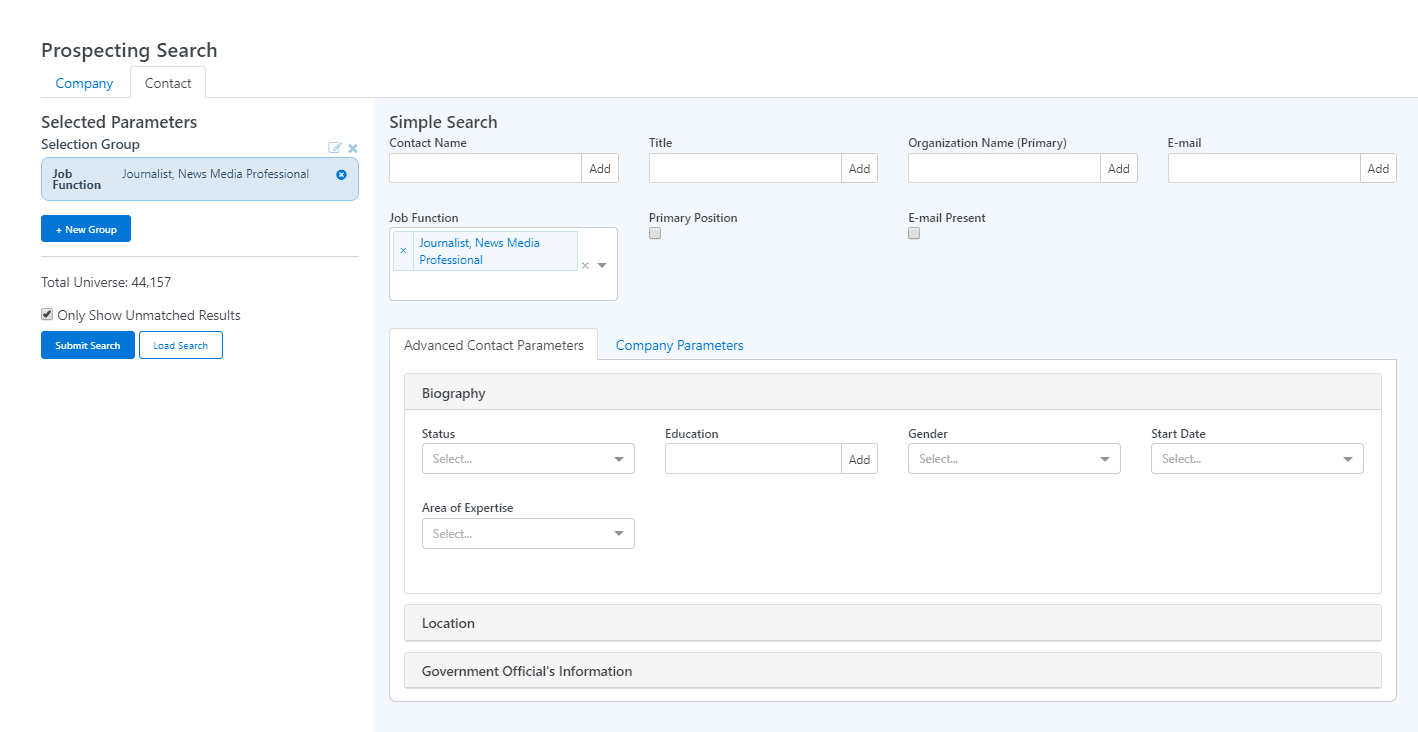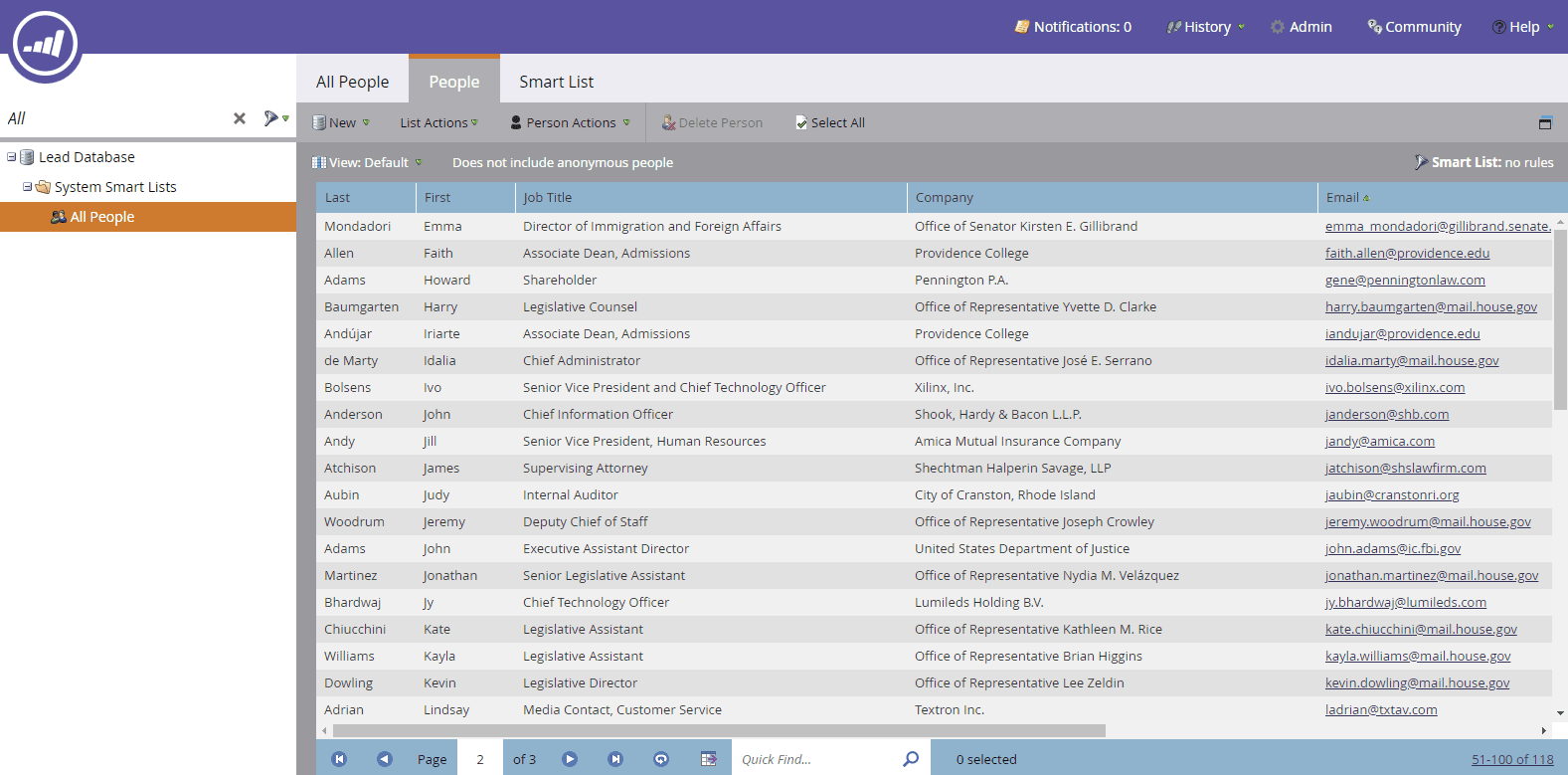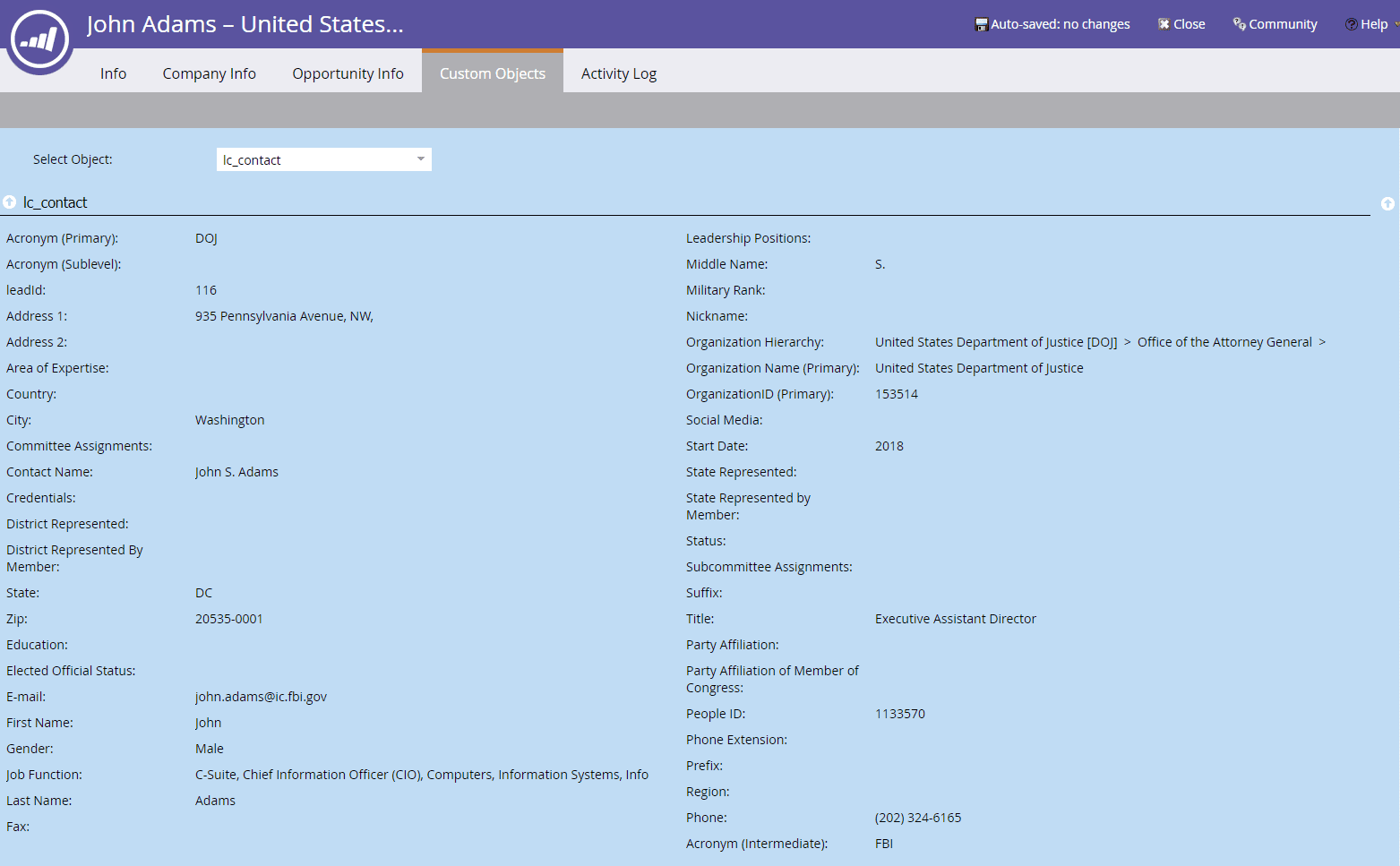 Communities
Federal Government
Key department officials, purchasing contacts, secretaries, career and non-career SES appointees, advisors, program managers, deputies, directors, and assistants
Congress
Every congressional position including committee and caucus memberships, chiefs of staff, legislative directors, legislative assistants, press secretaries, schedulers, and more
State & Local Government/Education (SLED)
Decision makers and key staff for city, county, state, and territory governments across the United States
Business
Board members, C-level executives, department heads, and government affairs leaders at US public and private corporations with revenue over $1B and global public companies
Media
All key journalists at national & regional outlets, plus popular online media — including editors, reporters, producers, guest bookers, columnists, bloggers and online journalists, researchers, hosts, and senior management
More Info
Features
Lead List Building
Build customized lists of contacts to import into Marketo for your campaigns.
Daily Updates
The most up-to-date information on your imported contacts is pushed to you every day.
Account and Contact Insights
Deep insights into organizations, companies, and people available in custom objects you can use to segment your campaigns.