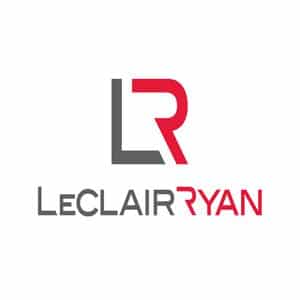 On Aug. 7, 2019, the AM Law 200 firm, LeClairRyan announced that the law firm had begun a wind down of the firm's business, stating "that doing so was in the best interest of our clients, colleagues, and creditors." Through the firm's Dissolution Committee, LeClairRyan will continue to practice law for a short time to serve its current clients and eventually shift to post-practice activities.
This shut down announcement comes after months of continual departures. Just recently, LeClairRyan co-founder, Gary LeClair moved over to rival Williams Mullen as a Partner. The firm's aviation practice leaders, Mark A. Dombroff and Diane Westwood Wilson have also left the firm and joined Fox Rothschild.
Law.com reports that the last day for associates would be August 30 with headhunters being brought in to ensure a smooth transition for its staff.
During this time, C. Erik Gustafson, the former CEO of LeClairRyan stated in a press release that, "through our transition we will continue to focus first and foremost on the success of our clients, as we have always done. I am thankful to all of the clients who have chosen to work with our team over the last 30 years, and I am grateful for the exceptional lawyers and professionals who continue to work with dedication and determination towards winding down the firm in an orderly fashion."
In moving to Williams Mullen, LeClair commented that "It's [Williams Mullen] been a great firm for a long, long time. I've always had a good relationship with Woody Fowler (Williams Mullen President and CEO) and a number of other attorneys at the firm. The corporate team here is full of excellent and talented attorneys.  The breadth and depth of their talent in areas such as health care, real estate, finance and intellectual property will be great for our clients.  The opportunity to join the firm, continue to work with David Lay, Andrew White and Cathy Zhang and help the venture capital community in Richmond was very appealing."
LeClair is optimistic for the future and is actively engaged in his practice stating that, "For me at age 64, I now realize how fortunate we are to practice law.  It is so interesting and addictive.  I hope to stay engaged for another 10 years. That would be wonderful."
When asked about his time as CEO and Chairman of LeClairRyan, LeClair responded that he is "incredibly grateful for all of the colleagues, clients and communities who made it a great 30-plus years there. Working with great people is a blessing and I am just grateful to have had the opportunity."