View staff lists with color photos, so you know the names and details of everyone in the room.
Turn small accounts into big ones
Connect with several decision makers to surround a relationship.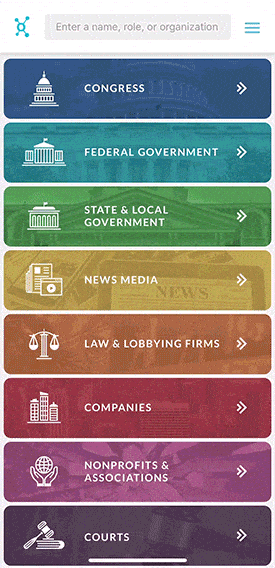 Use the app any time, any place
Just authenticate with your email address once and you can access people intelligence any time.
Navigate complex organizations
Easy searching, "reports to" links, and hierarchy help you understand an organization vertically and horizontally.
Recent Upgrades
More Intelligence, Designed For Your Workflow
Track bills, including staffers responsible & impacted orgs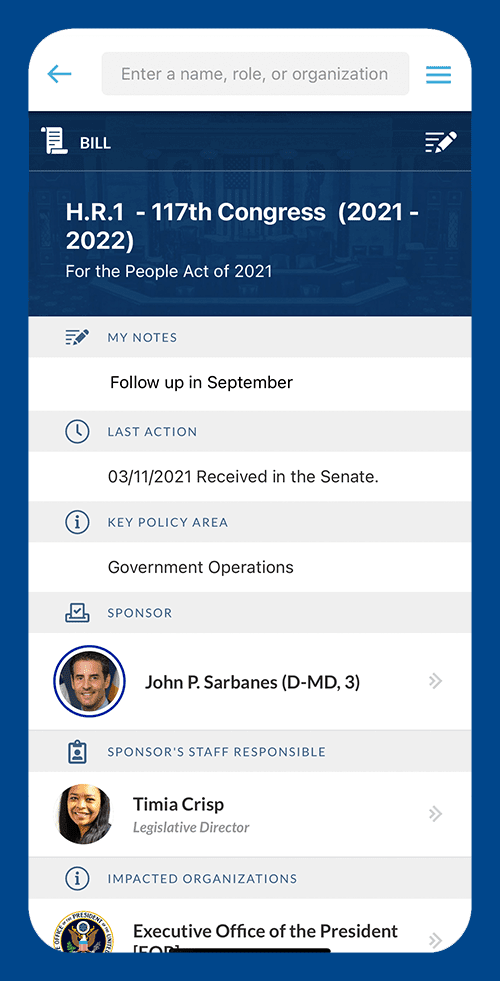 Add or update private notes to prepare for meetings on the go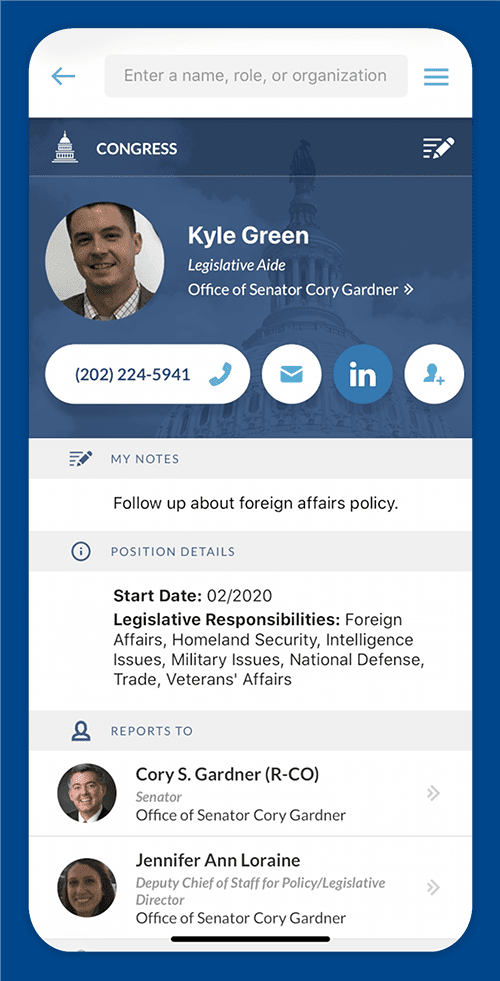 Leverage networks to start a conversation or get an introduction