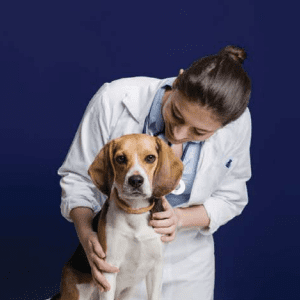 Henry Schein Inc. has separated its veterinary care unit and, as planned, has merged it with Maine-based Direct Vet Marketing, Inc. (d/b/a Vets First Choice) to form Nasdaq-listed Covetrus Inc. The new company is headquartered in Portland, Maine. Henry Schein meanwhile remarks that this transaction would allow it to focus on business growth in the dental and medical markets. Its stock dipped around 26% on the business shift, and it plans to use $1.1 billion in what is expected to be tax-free proceeds to pay down debt.
Senior management for the new organization features executives from Henry Schein and Vets First Choice. The executive team includes Vets First Choice CEO Benjamin Shaw as president and chief executive; Christine Komola, recently off the boat from Staples Inc. following its going-private reorganization, as executive vice president and chief financial officer; and former Henry Schein Animal Health President Francis "Fran" Dirksmeier as senior vice president and president of Covetrus' North American business.
The new company also features in its board of directors several high-profile executives. David Evans Shaw, father to Covetrus CEO Shaw, venture capitalist, board member of the National Park Foundation, and former spouse to actress Glenn Close, will chair Covetrus's board. Also sitting on the newly-formed board are Betsy Atkins, chief executive of her self-titled venture capital firm, and Philip Laskawy, the former chairman and CEO of accounting firm Ernst & Young who is currently a board member at Loews Corp., Capgemini SE and Lazard.
Henry Schein is not the only pharmaceutical company to drop off its vet business to focus on pharmaceuticals for the two-legged, walking-upright crowd. Eli Lilly budded off Elanco Animal Health into a separate publicly-traded company. Lilly recently offered up its remaining shared interest in Elanco to Lilly shareholders and Elanco employees.
Covetrus meanwhile is set to become the largest publicly-traded organization in Maine, but will also be facing stiff competition in the crowded veterinary products market by companies such as Zoetis, Merck & Co.'s animal health unit; Boehringer Ingelheim Animal Health, Bayer's animal health unit; as well as fellow spinoff Elanco Animal Health.