(Note: This media landscape overview was first published on Feb. 21.)
Leadership Connect. What does that name mean? As one of our Client Success folks from Washington phrased it on a visit to the New York office: Helping you to expand existing relationships and establish new ones (see the outro, re: our app, and partnerships with Salesforce, Marketo, Outlook, etcetera).
Beyond giving you the verified contacts you need for leads, we're striving to become thought leaders in our content communities, which you'll get a taste of here. And gone are the days of siloed research. Our teams are talking to each other more, studying the connections between corporations, government, law, nonprofits and media (note former Fed Vice Chair Stanley Fischer's surprising move to BlackRock's investment institute) – a cross-content pollination you'll sometimes find at the end of our news articles called the "Leadership Connection," in which we identify different ways to partner. For example, if you're a law firm looking to focus on diversity, we talked to the new dean of Stanford Law, Jenny S. Martinez, who said:
I would like to see us help lead the legal profession in addressing [diversity and talent development] issues.
There's more than one way to crack an egg; the people you're looking for can lead as diverse lives as you do, so rubbing elbows can be simpler than at first glance. Take ex-Sen. Jeff Flake, who is approachable on several fronts, from his upcoming Harvard role, to his work with Arizona homebuilder Taylor Morrison and his new connection with CBS News.
In identifying issues and providing potential solutions — as well as suggesting leads — thought leadership is taking a front row seat at Leadership Connect, using journalism's best practices to turn data into info and to collaborate with knowledge leaders at organizations. We'll reach out for your thoughts but feel free to reach out to us first.
In this quarter's media highlights, in addition to looking at some big moves (some unfortunately related to sexual misconduct or violating company policy), note changes in power, such as at NBCUniversal, or the power struggle at Chicago Sun-Times, or a move that saw New York Media's Jared Hohlt reportedly head for the door (update: he's headed to Slate).  And of course there are deals galore, from Nexstar-Tribune, Cox Enterprises-Apollo Global, Gannet's drama, CBS-Viacom-Discovery and a much more, like Raycom-Gray (the way culture plays out there should be interesting to watch). There's also this Media Team Leader's former digs where he cut his teeth in everything from writing/editing/producing to project management: The Deal, which was sold to Euromoney Institutional Investor.
When talking about M&A, it's common knowledge the power strategics have over private equity is synergies, a word that tends to mean layoffs. But in the veritably volcanic media landscape, there's no need for deals when it comes to layoffs – heartrendingly highlighted in January when over 1,000 job cuts were announced, affecting people from Verizon's HuffPost, Yahoo and AOL to BuzzFeed and Gannett. There is the now-usual inspection of executive pay at companies laying off workers, blaming SEO-gamers and Facebook's wavering commitments to news, among other justifiable gripes, such as people expecting free info.: But there is also a light shining out of what seems to be a black hole, emphasized by the evolution of how the masses of media pros and journalists are coming together after these events. Not only are journalists offering tips on job leads/searching and best practices for freelancing; associations are offering help. We also look at a mix of old and new ideas on sustainable journalism, in a section labeled "The Right Sauce." Sounds like a good title for a podcast.
Movers & Shakers
New Year, New Me
As the Hollywood Reporter's Lacey Rose put it, NBCUniversal set up an executive showdown to succeed CEO Steve Burke. While announcing a 2020, Bonnie Hammer-led streaming service providing consumers access to "world-class premium content for free, with valuable partnership  opportunities for advertisers and distributors," NBCU elevated Mark Lazarus and Jeff Shell, seemingly taking some power from NBC News Chairman Andy Lack, who now reports to Lazarus. Lazarus becomes chairman of NBCU broadcast, cable, sports and news, responsible for most of the company's  East Coast-based content businesses. Shell was named chairman, NBCUniversal film and entertainment; also responsible for the international division and Telemundo. Rose reports: "Shell may have  the inside track, according to insiders, but the company's Jan. 14 reorganization gives 'sports guy'  Mark Lazarus a shot at managing TV networks (and fixing NBC News) as everyone bets on the streaming rebirth of a cable giant." And replacing ousted '60 Minutes' producer Jeff Fager (gone a few days after ex-CEO Leslie Moonves for "violating company policy") is Executive Producer Bill Owens (who was executive editor from June 2008), a move that was announced by CBS lifer Susan Zirinsky, who eventually replaced former CBS News President David Rhodes.

Elsewhere, former Reuters, Bloomberg and the New York Post journalist Dan Colarusso joined CNBC as senior vice president of business news. Note that former business news Editor in Chief Nikhil Deogun left to become CEO of the Americas and senior partner, U.S., at Brunswick Group LLP.
Tiffany Sam Chow kicked off New Year's Day with her new role as vice president, CNBC business development and strategy, looking for strategic partnerships and identifying global investment opportunities. Chow transitioned to CNBC from NBCUniversal International, where she was vice president, EMEA business development. She also helped launch U.K.-based production label Heyday Television in a joint venture with David Heyman, producer of the Gravity and the Harry Potter films.

Former IDG Communications Global CEO Michael Friedenberg joined Thomson Reuters as president of Reuters news and media operations, getting Editor in Chief Stephen J. Adler as a direct report. A former IDG colleague cited by Reuters, said when Friedenberg ran IDG unit CXO Media, he was credited with modernizing the business and turned a loss-making publication to a profitable one in a short period of time.
News Corp. made Chief Revenue Officer Sean Giancola publisher and CEO of the New York Post. NPR's David Folkenflik tweeted, "as James Murdoch recedes from family media empire, his childhood friend, NY Post publisher & CEO Jesse Angelo, departs." Michelle Gotthelf was also named digital editor-in-chief of the Post.
Condé Nast President and CEO Robert A. Sauerberg Jr. is staying on until a successor is named to a new role: global CEO, overseeing Condé Nast and Condé Nast International. According to the Wall Street Journal's Jeffrey Trachtenberg, who broke the news, the struggling company will stick with Sauerberg's turnaround plan, which was said to include layoffs and a "more intelligent" investing approach.
As mentioned, CBS Corp. President and acting CEO Joe Ianniello appointed Susan Zirinsky (the pictured senior executive producer of 48 Hours referred to as "Z") as president and senior executive producer of CBS News, effective March 1. Variety cited sources saying Judy Tygard would be the top producer for 48 Hours. Zirinsky is a CBS-lifer, having begun her career at CBS News in the Washington bureau two weeks after the Watergate break-in. NBC's Claire Atkinson interviewed former CBS News Anchor Dan Rather, who said "CBS staff always thought of themselves as "knights of journalism" and bringing that sense of pride back to the news division would be key to her success." Zirinsky didn't waste time. In February, she named Kimberly Godwin executive vice president of news; Charles Pavlounis to an expanded role of executive vice president of business development and chief financial officer; and Ingrid Ciprian-Matthews as executive vice president of strategic professional development. Note Pavlounis held a variety of positions in corporate compliance and financial management at companies, including Wyndham Worldwide Corp., Dun & Bradstreet, Interpublic Group of Cos., Mercer Inc. and KPMG.
Tribune Publishing Co. lost CEO Justin Dearborn and Tribune Interactive CEO Ross Levinsohn and President Mickie Rosen. Dearborn was replaced by former President Timothy P. Knight, while board member and former Congressman David Dreier became chairman. In 2016, Tribune fended off an unsolicited $15/share takeover offer by Gannett Co.; however, more recently – but shortly before Gannett became the target of a hedge fund backed takeover attempt – Tribune approached Gannett to possibly revive merger talks. (As of this writing, rumors also swirled that McClatchy Co. was coming back to the deal table.) Dearborn took the reins from leading shareholder Michael Ferro, who was forced to step aside amid sexual harassment allegations stemming from outside the company. Ferro, who was also at odds with fellow shareholder biotech billionaire Patrick Soon-Shiong, has not addressed those allegations.
McClatchy Co. promoted 20-year-plus veteran Tim Ritchey to publisher of three of McClatchy's California media companies, The Fresno Bee, Merced Sun-Star and The Tribune in San Luis Obispo. He will also continue to oversee The Modesto Bee for the near future. This promotion is in addition to Ritchey's current role as vice president of advertising operations for McClatchy's West region. "Fresno is home for me and my family and we are excited to return," commented Ritchey.
The Economist CEO Chris Stibbs is stepping down from his post after five and a half years and 13 years at the publisher. Digiday's Lucinda Southern got hold of an internal email where Stibbs remarked that subscriptions to The Economist are now the biggest contributor to group profit. She also notes that among those who have left are Chief Technology Officer Mark Brincat, Chief Financial Officer Toby Burton and ex-President of The Economist Group, Paul Rossi. It could take most of 2019 to find a successor for Stibbs, at which time he will step down.
NPR's CEO Jarl Mohn said he would step aside in June at the end of his five-year term to focus on a newly created position to lead the public radio network's fundraising drive ahead of its 50th anniversary in 2020. NPR's David Folkenflik reported Mohn said he and his wife, Pamela, would also contribute $10 million toward the effort. The report also noted how the Mohn years at NPR have been marred by a crisis sparked by sexual harassment allegations against NPR's former top news editor, Michael Oreskes; and that far-reaching reforms are being led by then Chief Operating Officer, Loren Mayor, who was promoted to president of operations.
Susana Schuler, the former Raycom Media (bought by Gray Co.) executive, joined Hearst Television as president and general manager of WVTM 13. She replaced Henry "Hank" Price, who led the station since its acquisition by Hearst in 2014. At Raycom, Schuler helped create executive leadership development and training programs for station and corporate executives, and she launched annual initiatives to support innovations in news gathering, content generation and local community service.
American Media Inc., a publisher of celebrity journalism and health and fitness magazines, brought a legal function in-house by adding Jon P. Fine to its legal team in the new role of deputy general counsel, media. He reports to Executive Vice President and Chief Legal Officer Eric Klee. Fine joined from Open Road Integrated Media, having also held legal posts at Amazon, NBC's Saturday Night Live, Random House Inc. and King World Productions.
Former San Francisco Business Times Editor in Chief Patrick Chu joined The Wall Street Journal as senior publishing editor. He previously spent 17 years at Bloomberg News, including on the West Coast as bureau chief and in Asia as managing editor.
Discovery Inc. named Courtney White as president of Food Network. She was executive vice president and general manager of HGTV and Food Network. Before Discovery's acquisition of Scripps Networks Interactive, she was senior vice president of programming for Travel Channel, Food Network and Cooking Channel.
Re/code folded into Vox.com. That led to the replacement of Editor in Chief Daniel Frommer by Lauren Williams, who is also EIC of Vox.com.
Meredith Corp. promoted Lee Slattery to vice president and group publisher. She continues as publisher of Family Circle and adds oversight of Health magazine. In addition, Meredith hired Catherine Levene from art marketplace Artspace as chief strategy officer. She was previously vice president, product, business development and strategy at New York Times Digital.
Mashable founder and CEO Pete Cashmore departed and, according to his Twitter bio, is now "taking some time off and working on something new."
Vulture's Josef Adalian reported that former ABC Entertainment President Channing Dungey — the exec who fired Roseanne Barr and developed hits such as Scandal and The Good Doctor —landed a big new job at Netflix, joining the streaming giant as vice president of original content. Dungey reports to Original Series Chief Cindy Holland. Incredibly, Variety reported content spending for Netflix could hit a whopping $15 billion. Adalian reports Dungey will also oversee a big chunk of Netflix's everexpanding roster of production deals, a lineup which includes two showrunners she worked with at ABC (Shonda Rhimes and Kenya Barris), along with Barack and Michelle Obama's Higher Ground Productions, Jenji Kohan, Marti Noxon and Steven DeKnight.
New York Public Radio President and CEO Laura Walker is leaving in June to pursue opportunities "including a university position and starting my own venture," according to a WNYC News article written by Jessica Gould and Ilya Marritz. They report Walker's total compensation was $954,582 in 2016, the most recent year available. They also noted significant departures: Days after the harassment allegations against The Takeaway (taken over by Tanzina Vega and Alison Stewart) host John Hockenberry appeared in "The Cut," two other longtime hosts, Leonard Lopate and Jonathan Schwartz, were suspended for "inappropriate conduct" pending an investigation – they were fired but denied wrongdoing.
Hearst Newspapers promoted Mark Medici to president of Houston Chronicle. He was executive vice president and chief marketing officer. Hearst Magazines made Matt Sanchez CEO of Hearst Autos. The Yale University alumnus was CEO and co-founder of Say Media, an amalgamation of ad networks VideoEgg and Six Apart. Additionally, President of Marketing and Publishing Director Michael Clinton made several announcements:
As Young Women's Group Publisher Donna Kalajian Lagani became senior program officer for Hearst Foundations in New York, Nancy Berger was named senior vice president, publishing director/chief revenue officer, overseeing Cosmopolitan, Women's Health and Seventeen. Folio's Greg Dool sayd the moves are among the most significant since the company's former digital chief Troy Young took over as president of Hearst Magazines last summer before tapping Kate Lewis to succeed Joanna Coles as chief content officer.
Jennifer Levene Bruno, vice president, publishing director/chief revenue officer of Town & Country, added oversight of House Beautiful, Veranda and Elle Décor to her responsibilities. She succeeded Kate Kelly Smith, who is leaving in March.
Kevin O'Malley, senior vice president, publishing director/chief revenue officer of Elle, added oversight of Marie Claire to his responsibilities.
Blair Hecht was promoted to publisher of Marie Claire from an associate role.
New York Media CEO Pam Wasserstein made a decision on hierarchy that saw Jared Hohlt head for the door, announcing that David Haskell will succeed Adam Moss as Editor in Chief of the company. Starting April 1, Haskell will oversee New York magazine and digital publications Vulture, the Cut, Intelligencer, the Strategist and Grub Street. Print magazine head Hohlt, who was seen as a candidate to replace 15-year chief Moss, is an 18-year veteran of New York. The New York Times' Michael M. Grynbaum reported Stella Bugbee, editor in chief of The Cut, was also candidate for the top spot. The report noted Moss said, "My basic hope is that I can find creative projects where I don't have to run anything."
Here's one of those media-to-gov moves: Retail and consumer writer for Forbes, Barbara Thau, is now a senior features editor at the U.S. Chamber of Commerce. It may not meet the Criteria for Inclusion (CFI) for our government content community but it's worth a mention here, especially since Leadership Connect seems to be the only one that noticed.
The line of Crain continues as Crain Communications made some key moves.

KC Crain, 39, a member of the third generation of family ownership of Crain Communications, becomes publisher of Crain's Detroit Business. Crain (pictured) continues as president of the parent company. In a February column, Crain made mention of the sixth iteration of The Detroit Homecoming in fall, produced by Crain's Detroit Business to bring attention and investment back to Detroit. He wrote: There are still people on our invite list we'd love to persuade to attend, like Madonna, Keegan-Michael Key and Google's Larry Page (he went to University of Michigan, after all).
Lisa Rudy, 55, director of sales for Crain's Detroit Business and Crain's Cleveland Business, has been named associate publisher for both titles.
Kristin Bull, 45, custom publishing director for Crain's Detroit Business, assumes additional responsibility for content strategy for Crain events in Detroit in 2019.
And Frank Sennett, 50, director of custom publishing and digital strategy for Crain's Chicago Business, was named director of digital products and strategy for all four city titles.
Mary Kramer (pictured) remains group publisher overseeing the four Crain city titles.
San Diego Business Journal Editor in Chief Nels Jensen left the role after four and a half years at the helm. Managing editor Vik Jolly took over in the interim and was then given the role full time. Chris Roush of TalkingBizNews highlighted that Jensen is the third editor of a California Business Journals paper to depart in several months – the editors of the Los Angeles Business Journal and Orange County Business Journal left. Henry Meier was named interim editor of the LABJ, replacing Jerry Sullivan, who transitioned to editor-at-large. Mark Mueller became editor of OCBJ and Peter Brennan was named executive editor. Mueller replaced Pete Weitzner.
A well-known media pundit, Robert Feder, caught some tumultuous times at the Chicago Sun-Times, writing that a newsroom power struggle is over, where Carol Fowler is out after 14 months as senior vice president, digital news products. He writes the action by the board of Sun-Times Media makes Editor in Chief Chris Fusco sole leader of the newsroom. "The board decided the newsroom structure didn't work and the company is moving forward in a different direction," Sun-Times Media said in a statement. "The SVP position was eliminated." Ferder notes Fowler's departure follows that of Edwin Eisendrath, who resigned in October as CEO of the company. Eisendrath hired Fowler to oversee "innovative storytelling," including video production, podcasting and other digital media efforts. But her role — and Eisendrath's interference — clashed with Fusco's authority, according to insiders cited in the Robservations writeup.
J.J. Gould, who spent a few years running The Atlantic's website before joining The New Republic as editor, left the magazine not too long after being named acting president. He took the interim role when Hamilton Fish, the publisher and president of the New Republic, resigned after women had voiced complaints about his conduct in the workplace, as reported by The Washington Post's media critic Erik Wemple.  He reported Gould had been on leave for a month dealing with a family health matter. Wemple tweeted: Gould tells me he has resigned "amicably" and is moving on to do something else.
Matt Thompson, most recently executive editor of The Atlantic, was named editor in chief at the Center for Investigative Reporting's newsroom, which publishes its work through revealnews.org, the Reveal public radio show and podcast produced with PRX, short- and long-form television and documentary projects, and in collaboration with news organizations across the country. He will succeed Kevin Sullivan, who was interim EIC since September and is executive producer of the Reveal public radio show and podcast. Thompson was previously director of vertical initiatives for NPR and is a former board member of the Center for Public Integrity, where he served for eight years.
Jodi Enda was named editor in chief of ThinkProgress, the Center for American Progress Action Fund announced. She is the third top editor in ThinkProgress' 14-year history and its first female EIC. Most recently, Enda worked at CNN, where she was assistant managing editor for special projects and led the team that produced "Unprecedented: The Election That Changed Everything," the network's book on the 2016 campaign. Before CNN, Enda was a White House, political and congressional correspondent for Knight Ridder; a national correspondent for the Philadelphia Inquirer; and a senior contributing writer at American Journalism Review.
The Nation's former Executive Editor Richard Kim tweeted his personal news: I'm thrilled to announce that in the new year I'll be starting a job [Huffington Post] as enterprise director, leading a dauntless team of enterprise editors and reporters, as well as the incisive opinion and personal sections.
Proving the case for Twitter's dominance in media communication, former Indulge Miami magazine Editor in Chief Evan Benn tweeted:.
Some personal news: We're moving to Philadelphia next month! Fell deeply in love with Miami and @MiamiHerald as a college intern 17 years ago. But eager to be close to family again and to join the incredibly talented, wildly innovative team at @PhillyInquirer and @phillydotcom. pic.twitter.com/SG7u2Gft2H

— Evan Benn (@EvanBenn) December 13, 2018
Rounding out the selected Movers & Shakers – and providing a nice transition to the next section – is the American-Statesman. Publisher Patrick Dorsey announced two leadership changes.
John Bridges, a 30-year veteran of the Statesman newsroom, was promoted to executive editor from managing editor.
Bill Church, senior vice president for news for Statesman owner GateHouse Media, added Statesman editor in chief to his corporate responsibilities. "Having worked with Bill in Sarasota (at the Herald-Tribune), I can attest to his devotion to editorial excellence," said Dorsey, who also oversees GateHouse's publications in Florida and Alabama as a regional vice president, according to a staff report.
The announcement from the Statesmen pointed out the moves cap a year of leadership change at the Statesman as GateHouse Media completed its purchase of the newspaper and its websites in April in a $47.5 million deal from Atlanta-based Cox Enterprises. Dorsey was named publisher in September after the announcement of the departures of the Statesman's editor (Debbie Hiott) and publisher (Susie Biehle) as part of a voluntary buyout offer.
M&A/Writedowns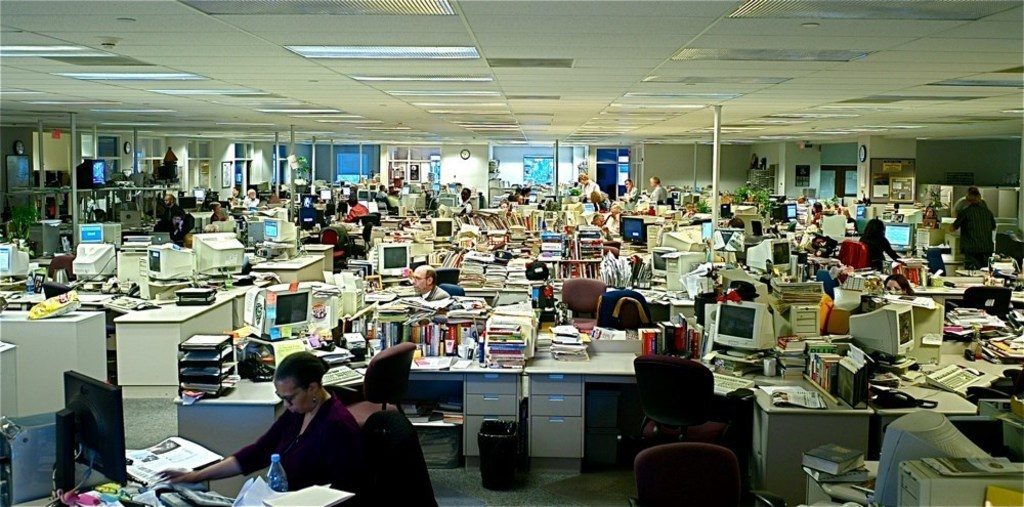 It's somewhat poetic to lead this section with the sale of The Deal to Euromoney Institutional Investor, which also picked up BoardEx. Having started at TD in 2004, this Leadership Connect Media Team Leader saw the M&A-focused investment banking publication pass stewardship from the days of Bruce Wasserstein and Founding Editor Bob Teitelman to six years with TheStreet. The years since Wasserstein's death in 2009 were stacked with change representing a broader shift in the news business. The iconic magazine and daily paper eventually went fully digital while contending with a steady rate of staff reduction and maintaining the famed brand. TheStreet went through several editors, including Bill Inman, Janet Guyon and the ever-witty Jeff Kanige, who is now editor in chief of NJBIZ. In July 2016, the same year Jeffrey Davis became president of The Deal and BoardEx, David Callaway was offered half a million dollars to replace Elisabeth DeMarse as CEO. TalkingBizNews noted DeMarse was given $1.1 million severance while the new chief ended up with just over $700,000 that year after options and a bonus. Davis has a fiscal 2017 base of about $437,000. Callaway added personal finance to TST and got more headlines produced while slimming the company down further in preparation to maximize shareholder value. The sale closed on the Feast of Saint Valentine; and CFO Eric Lundberg added the title of CEO as Callaway departed. The Deal's HQ is now moving up from FiDi to midtown, closer to Leadership Connect's New York office – lunches have been planned.
On the bigger side of M&A, Nexstar Media Group in December announced it would acquire all outstanding shares of Tribune Media for $46.50 per share in a cash deal valued at $6.4 billion, including the assumption of Tribune's outstanding debt. They expect operating synergies of about $160 million in the first year following the completion of the transaction and planned divestitures, such as WTKR-TV, Norfolk, Va.; WGNT-TV, Portsmouth, Va.; and WNEP-TV, Scranton-Wilkes-Barre, Penn. The deal is expected to close late in the third quarter but trouble may be looming; Reorg M&A, citing a person close to the deal, said the companies received a second request from The Department of Justice. BofA Merrill Lynch is acting as financial advisor and Kirkland & Ellis LLP and Wiley Rein LLP are acting as legal counsel to Nexstar Media. Moelis & Co. and Guggenheim Securities are advising Tribune Media and Debevoise & Plimpton LLP and Covington & Burling LLP are legal counsel.
They may not have the power of synergies, but private equity/asset managers do make their media plays.
Take the deal between Cox Enterprises and Apollo Global Management. Cox began exploring strategic alternatives for its broadcast television stations, including the company's radio, newspaper and TV properties in Ohio, last July. In came Apollo with a majority investment. In addition to WHIO-TV, the Apollo Funds will acquire a majority stake in Cox Media's other media platforms in Ohio:  Dayton Daily News, Springfield News-Sun, Journal-News, WZLR (95.3 FM and 101.1 FM), WHKO (99.1 FM) and WHIO (95.7 FM and 1290 AM).
There's a bit of M&A drama at Gannet Co., which received an unsolicited $12/share bid from MNG Enterprises Inc., which is controlled by hedge fund Alden Global Capital LLC and where 78-year-old R. Joseph Fuchs is executive chairman. The bid was rejected on Feb. 4. As of Feb. 11, Gannett put out a release with this subhead: "MNG Once Again Fails to Provide Substantive Answers to Basic Questions About Its Ability to Finance and Close Its Proposed Transaction." MNG also delivered notice to Gannett of its intent to nominate six director candidates. Among other things addressed after a meeting, Gannett stated MNG described a transaction in which it would invest no new equity, instead relying entirely on debt financing to fund the $1.8 billion implied by its proposal. Greenhill & Co. and Goldman Sachs & Co. are financial advisors and Skadden, Arps, Slate, Meagher & Flom LLP is legal advisor to Gannett.

Tribune Publishing Co. tried in January to revive merger talks with USA Today parent Gannett, according to the Wall Street Journal. Gannett rebuffed the overtures at the time, but Tribune is reportedly still interested, and after being approached by MNG Enterprises (aka Digital First Media).

In February, Vanity Fair's William Cohan wrote this headline: Shari's Choice: Should Redstone Give Up on a CBS-Viacom Merger and See the Light of a CBS-Discovery deal? Variety's Cynthia Littleton cited analyst Michael Nathanson, who said "putting CBS and Viacom back together would not solve all the existential issues facing both of these companies, but it would deliver scale and cost savings to build a bigger, more secure entity." All the speculation around dealmaking may be why CBS has yet to have named a permanent CEO – Joe Ianniello is currently the acting head. But, heed a Bloomberg report from January, which led with "Viacom, which agreed to buy online video network Pluto TV for $340 million, 'absolutely' doesn't need to merge with CBS Corp. to prosper, CEO Bob Bakish said." That doesn't mean a deal is ruled out but note this January quote from Deadline on 2019 media M&A prospects: Amy Yong of Macquarie Research cited the less-than-encouraging results for the stocks of merging companies in recent months, specifically Comcast, which shelled out $40 billion for Sky, and AT&T, which finally reeled in Time Warner for $81 billion. Interestingly, in that same article written by Dade Hayes, Steven Cahall of RBC Capital Markets predicted there would be "four major, direct-to-consumer platforms" a few years from now: Netflix, Amazon, Disney and Apple.
Gray Television Inc. opened 2019 by closing its $3.9 billion acquisition of Raycom Media Inc. Immediately prior to the closing, Raycom completed the spinoffs to its shareholders of two of its subsidiaries, CNHI LLC and PureCars Automotive LLC. Gray is still completing its year-end financial close and finalizing its financial results for 2018. Subject to the foregoing qualifications and giving effect to the Raycom deal and related transactions as if completed on December 31, Gray's aggregate principal amount of debt outstanding would have been $3.97 billion. On culture and leadership, new roles have been defined – a select few follow:

Hilton Howell became Gray's executive chairman and CEO; and Pat LaPlatney, formerly Raycom's president and chief executive, became Gray's president and Co-CEO. Pat and Raycom's prior president and CEO, Paul McTear, joined Gray's board of directors.
Kevin Latek continues as chief legal and development officer, reporting to Howell. Ellenann Yelverton, formerly of Raycom, is now Gray's vice president and deputy general counsel, overseeing Gray's legal department.
Nick Waller continues in his role as chief administrative officer, reporting to LaPlatney. He will continue to focus on integration of the companies.

There's trouble at Verizon Communication's Oath, which houses HuffPost (tacked on with buying AOL in 2015 for $4.4 billion) and Yahoo, bought for $4.5 billion in 2017. Verizon took a $4.6 billion writedown on Oath, leaving it about $200 million in goodwill. At least it's not 2002 (see: AOL Time Warner posting a $98.7 Billion loss on a goodwill write-down). In a filing, Verizon said Oath experienced increased competitive and market pressures throughout 2018 that resulted in lower than expected revenues and earnings. These pressures are expected to continue and have resulted in a loss of market positioning to our competitors in the digital advertising business, the filing showed. CEO Hans Vestberg, who replaced Lowell McAdam last year, plans to overhaul Verizon and is getting more power to do so. He becomes chairman, effective March 8.

Other board changes include the retirement of Frances Keeth, to be replaced by former Darden Restaurants CEO Clarence Otis Jr.; and the departure of Richard L. Carrion.

Univision, which has been battling with Dish Network over patents among other things, had a tough fourth quarter with Gizmodo Media Group, reporting the assets (which include The Onion) lost $32.5 million, compared to $3 million in 4Q17. There are no official updates on a sale of the assets, which the Spanish-language media company has been trying to sell since last year. The Wall Street Journal had a rumor that private equity firm Great Hill Partners was in talks to buy Gizmodo Media. WSJ also reported Univision wrote down the value of its English-language digital businesses, including Gizmodo, to $15 million from $135 million.
While there are always smaller deals happening, like BridgeTower Media buying Progressive Business Media or GateHouse Media buying 20 regional papers and several special publications across Indiana, Maryland, Michigan, Pennsylvania and South Dakota from Schurz Communications, we'll end with the latest news on Meredith Corp.'s plans to gain $500 million from sales. WWD's Kali Hays reports while the publisher initially planned to have the sale of four former Time Inc. titles executed by fall, a timeline that the sales of Time and Fortune magazines managed to stay in line with, deals for Sports Illustrated and Money could still be months out. Fortune was sold to Thai billionaire Chatchaval Jiaravanon for $150 million, while Time magazine was sold to Salesforce Co-Founder Marc Benioff for $190 million. Hays reports that whoever ends up sealing a deal, the price for Sports Illustrated is said to have come down to around $150 million – Money magazine, however, is proving to be something of a leftover, even though it's valued on the high end at $15 million.
2020 Election: Those That Don't Run…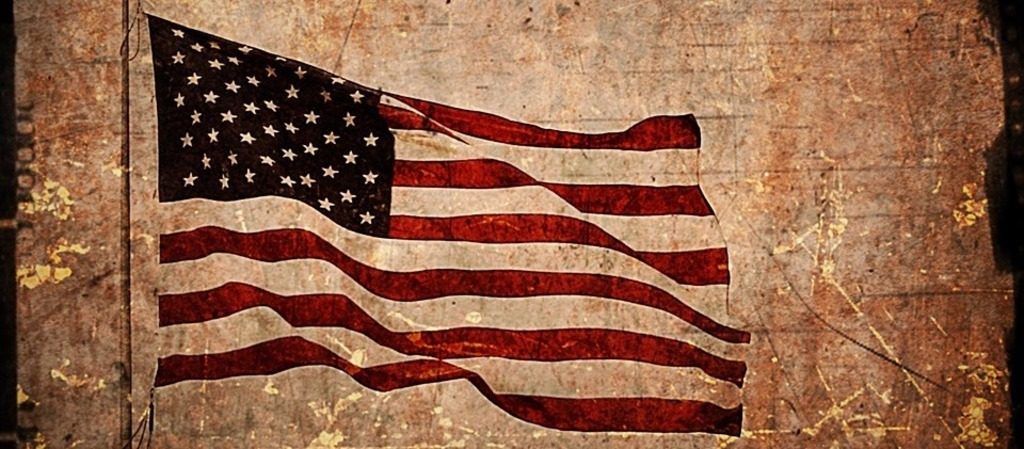 Before we get to who's covering the 2020 Presidential election and the fluidity of government officials and media, take special note of what former New York City Mayor Michael Bloomberg, who may yet run for president, is reportedly planning with political and technology consultants (Update: Beyond 2020). Edward-Isaac Dovere of The Atlantic reported "Bloomberg is pouring hundreds of millions of dollars into a data-centric political operation designed to ensure one goal …" to beat President Donald J. Trump."
Dovere writes that though a budget has not been set, this effort would almost certainly become the biggest and most powerful political organization in the country overnight. – "Discussions are led by Bloomberg's top political aides, Kevin Sheekey and Howard Wolfson, as well as Brynne Craig, Hillary Clinton's 2016 deputy field director and, for the past two years, a senior adviser to Bloomberg's Everytown for Gun Safety group. Patti Harris, who was Bloomberg's No. 2 in City Hall and remains a trusted adviser, joins for some of the meetings." If Joe Biden runs, Bloomberg will likely stay out. One should also think of the implications of such an organization.
The operations created there could have uses far beyond 2020, for those who wish to have political sway to companies which make money collecting data.
Moves of note:
President Trump, who spent 14 years behind the camera at NBC hosting The Apprentice, is making his own media plays, noticeably intertwined with the Fox network (e.g. National Security Advisor Ambassador and former Fox News contributor John Bolton).

Bill Shine was brought in as White House deputy chief of staff for communications. He was co-president of Fox News Channel and Fox Business Network, but as The New York Times' Maggie Haberman put it, he was pushed out over his handling of sexual harassment scandals at the network.
Former Fox News reporter and U.S. Navy pilot Lea Gabrielle was named coordinator and special envoy of the Global Engagement Center, principal deputy assistant secretary, U.S. Department of State. She is there to combat disinformation.
The Associated Press noted additions such as State Department Spokeswoman Heather Nauert, a former Fox News anchor; and former Fox Commentators Mercedes Schlapp (director of strategic communications who was also ex-President George W. Bush's director of specialty media) and Tony Sayegh (Treasury Department spokesman). Nauert was nominee to become the next UN Ambassador but withdrew. Bloomberg News White House Reporter Jennifer Jacobs tweeted that "Nauert's nomination began to falter after the White House was alerted that a problem had cropped up in her background check —Trump's pick for UN ambassador had employed a nanny who was in US legally but didn't have a US work permit, sources tell me and [State department Reporter Nicholas Wadhams]."
National Economic Council Director Larry Kudlow is not from Fox but was a CNBC senior contributor.

Former Starbucks CEO Howard Schultz, a person of relatively unlimited means, is exploring a 2020 run as an independent. Schultz's political advisors include former Washington Post senior editor Rajiv Chandrasekaran, former CNN reporter Erin McPike and former Forbes journalist Joanne Gordon.
Going in the opposite direction, former Arizona Sen. Jeff Flake decided against a 2020 primary challenge and is now a CBS News political commentator. In late January, Flake said on CBS This Morning, "I've always said that I do hope that there is a Republican who challenges the president in the primary. I still hope that somebody does, but that somebody won't be me." CBS announced Flake will also contribute to a new CBS This Morning series called Common Ground – stories that shine a light on opposing groups coming together. As an aside for those looking for an "in," Flake also joined the board of Arizona-based homebuilder Taylor Morrison Home Corp., serve on the nominating and governance committee as an independent director. In the fall, Flake will be a Resident Fellow at the Kennedy School of Government at Harvard University.

CBS News also promoted Major Garrett to chief Washington correspondent. Variety's Cynthia Littleton points out Garrett moves into a role at that has been held in the past by John Dickerson, the former "Face the Nation" moderator who is now co-anchor of "CBS This Morning," and Bob Schieffer.

Former Ohio Gov. John Kasich, who hasn't ruled out what would be his third presidential run, is now a CNN commentator. CNN's Brian Stelter reported Kasich signed with a talent agency UTA to explore TV opportunities and other deals after leaving the governor's office. CNN, a division of AT&T's WarnerMedia, also added former lawmakers Mia Love (Republican) and Luis Gutierrez (Democrat), as commentators.

And don't forget former Tallahassee Mayor and Democratic gubernatorial nominee Andrew Gillum, who joined CNN as a political commentator. He is also a 2019 Resident Fellow at the Institute of Politics at Harvard Kennedy School.
And Politico reported Sarah Isgur, who served as the Justice Department's leading spokeswoman under Attorney General Jeff Sessions, is joining CNN as a political editor, where it was originally reported she will coordinate political coverage for the 2020 campaign. There was quite the Twitter tirade after that announcement for tapping a former Trump administration official, but more so because it was described as an editor role for someone who seemed biased and lacks journalistic experience. Later, as social media is a lively, changing beast, Vox's Aaron Rupar (who also parsed some of Isgur's questionable past tweets), received clarification from a CNN spokesperson, who said ""just wanted to be super clear – Sarah is not leading, overseeing, or running political coverage. She is helping to coordinate coverage across TV and Digital – she is one of several editors."

Former Missouri Sen. Claire McCaskill joined NBC News and MSNBC as a political analyst; and is a Know Your Value contributor. In an NBC News article by Julianne Pepitone, McCaskill said it's important that women over the age of 50 "have a place in policy debates, because of not just the breadth of the experience we've had, but also the perspective we bring to it."
Media organizations are taking reporters from each other and making internal moves. Politico is a good example, having named three new national political reporters for the 2020 election cycle: Elena Schneider, who joined in 2015 and recently covered House and Senate races; Laura Barrón-López, who covered the midterm elections for the Washington Examiner; and Holly Otterbein, who covered the midterms and local politics for the Philadelphia Inquirer. Nolan McCaskill even switched coverage from Congress to the 2020 election. Additional appointments, as reported by Leadership Connect's Sanja Klima-Abboud, include: Natasha Korecki, David Siders and Alex Thompson.
Wrapping this section up is former South Carolina Rep. Trey Gowdy, who joined Fox News as a contributor in January. That same month, he joined law firm Nelson Mullins Riley & Scarborough LLP's white-collar defense and government investigations team, focusing on internal and government investigations and corporate compliance. Gowdy previously worked at the firm in 1994 before leaving to join the U.S. Attorney's Office.
Layoffs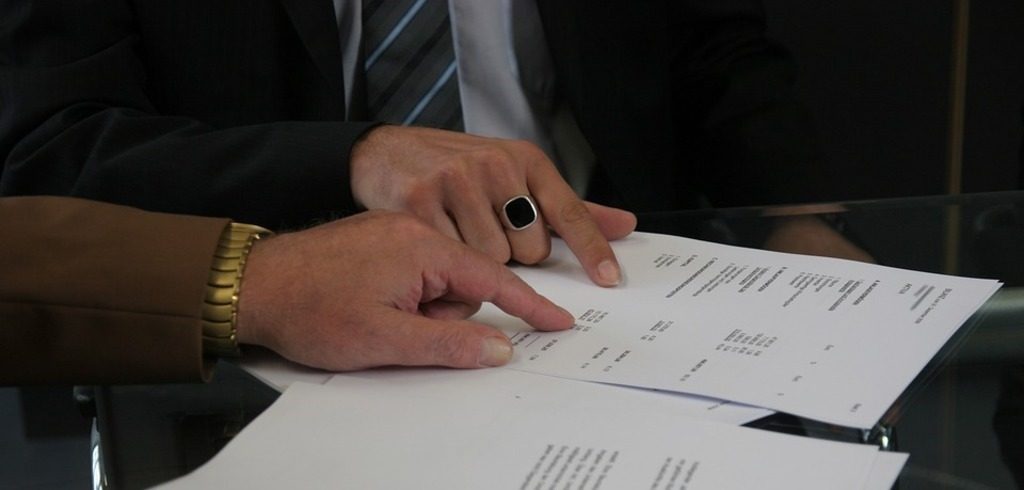 Unfortunately, the wave of journalists subject to layoffs has not seemed to ebb, as evidenced so greatly in the fourth week of January when news of around 1,000 job losses broke from publications, including about 800 at Verizon Media, which houses HuffPost, Yahoo and AOL, among others. BuzzFeed and Gannett also announced cuts. A week later, Vice Media announced 250 job cuts. Hollywood Reporter's Natalie Jarvey spoke to a spokesperson who said Vice will focus on growth areas like film and television production and branded content – all departments at every level are expected to have layoffs, from IT to finance to television. Jarvey had also reported news of Refinery29 laying off about 10% of its staff (over 40 employees) as it shifts its video strategy.
Of course, Hollywood Reporter isn't immune. Roughly 22 people have been affected by layoffs at the Hollywood Reporter-Billboard Media Group, as well as its corporate owner Valence Media, individuals familiar with the staff reduction told Variety's Matt Donnelly in January. The quest to find sustainable business models is a daunting one, one that is having rippling effects.
Study International's Leelian Kong quoted Ana Clara Paniago, an Interactive Journalism Master's student at City University of London, saying "Hearing the news all in one week made it much worse, as it felt like this nightmare would never end." Yahoo Finance's Daniel Roberts got some numbers, writing that in 2018, media companies announced 15,474 job cuts, according to a report from Challenger, Gray & Christmas. "That was 281% more cuts than in 2017, and it made 2018 the worst year of media layoffs since 2009." Roberts made sure to highlight Challenger counts the media industry as including film, television, publishing, music, and broadcast and print news – but three-quarters of those 15,474 jobs cut in 2018 – 11,878 – were from news organizations.
There have been some novel ideas – beyond the plethora of podcasts – we'll get to after cataloging just a few of the tough breaks, which can land en masse or throughout the year.
The New York Post's Keith J. Kelly reported in December that USA Today parent Gannett had been quietly thinning its ranks through voluntary early retirement packages. "Rumors are swirling that the voluntary buyouts are just a preliminary to further deep cuts." The rumors of course, were correct. Kelly reported at The Record in Bergen County, N.J., which has seen hundreds laid off since the North Jersey Media Group was acquired by Gannett in 2016, another 10 people took a buyout the time.
One surprising headline came from The New York Posts' Kevin Dugan in early December: Bloomberg News Sheds Senior Staff, Fueling Sale Speculation. He reported "at least 43 reporters and editors, most of them in New York, are known to have left the sprawling news operation this year." The article stated the departures, especially of old-guard editors, had current and former employees fretting that the financial news giant is in cost-cutting mode in preparation of a sale of its parent company, Bloomberg LP.
Thomson Reuters' moves were described by the research giant in early December as a "disciplined approach" when it was revealed 3,200 jobs would be cut from its workforce of 27,000 by 2020. A few months before that, private equity firm Blackstone Group, together with Canada Pension Plan Investment Board and GIC, closed the acquisition of 55% of Thomson Reuters' financial and risk business, now known as Refinitiv, with an overall $20 billion valuation. David Craig is CEO of that now-joint venture. Craig led the unit as president since 2012, having joined TR in 2007 as chief strategy officer before starting and running the compliance and risk business. He was previously a partner at McKinsey & Co., focusing on technology, media and banking.
The layoffs at digital startup Mic were put in a perspective this former journalist/editor saw all too often, first-hand, in the industry. Writing for Columbia Journalism Review, Mic's former platforms editor Spencer Dukoff recalled, "The first signs I was going to be laid off from Mic came as I sat in a noisy Financial District bar with a few coworkers. Rumors of layoffs had been circulating among the staffers, some of whom had already survived one painful layoff after a much-maligned "pivot to video" in 2017. There was less of a feeling of whether a layoff was about to occur and more of how devastating that inevitable layoff would be." "I needed to get some air," Dukoff wrote, "… the next day, 113 staffers were laid off, before the company was sold in a fire sale to Bustle Media Group. The feeling was all too familiar for me. Four months earlier, in July, I was one of about 90 people laid off after the New York Daily News was acquired by Tronc (now Tribune Publishing, again)."
Craig Forman-led McClatchy Co., which owns 29 daily papers, including the Miami Herald and Kansas City Star, offered buyouts to about 450 people in February. Last year, layoffs totaled around 140 people.

Among those people, reportedly, is business reporter Mark Davis, who KC Confidential's Hearne Christopher Jr. called "the most notable journalist preparing to walk the plank." He writes that this leaves "relative newbie Steve Vockrodt – a refugee of the Kansas City Business Journal and Pitch – to help ride herd over what passes for local business news … at a desk which used to have no fewer than a dozen reporters and editors."
Carol Rosenberg was also offered a buyout and is joining The New York Times, which calls her the foremost reporter on the military prison at Guantánamo Bay. She first joined the Miami Herald in 1990 as a Middle East correspondent. Her Guantánamo coverage has been honored with the American Bar Association Silver Gavel Award (2018), the Reporters Committee for Freedom of the Press First Amendment Award (2014) and the Robert F. Kennedy Center for Justice and Human Rights Journalism Award (2011). In addition, she shares in The Miami Herald staff Pulitzer Prize for Breaking News coverage (2001).

Jewish-American publication The Forward, after 121 years, ended its print editions and cut 40% of its staff, including Editor in Chief Jane Eisner. The New York Post's Kith Kelly reported the publication is owned by The Forward Association, a not-for-profit whose endowment swelled to more than $100 million when the association sold its former headquarters on the Lower East Side as well as the radio station WEVD. Other axed names in that report included Executive Editor Dan Friedman, Digital Director David Goldiner, Design Director Kurt Hoffman and Kathleen Chambard, vice president of marketing.
Dallas Morning News layoffs totaled 43, with 20 coming from the newsroom. The business news section was also cut. Poynter's Tom Jones reported the notable names of the 20 let go in the newsroom included veteran culture critic Chris Vognar, who had been at the paper for 23 years. President and Publisher Grant Moise announced: "After considerable thought and analysis, our management team has determined that our business in the future is largely supported by subscription revenue and the need for more aggressive investment in our digital products." The restructuring is supposed to create 25 new roles as well.
There are other ways to cut costs. Reminiscent of Jimmy McMillan's "the rent is too damn high" catchphrase, Kelly of The Post brought news of Popular Mechanics magazine "moving to sleepy Pennsylvania as the Hearst magazine unit's new president continues to slash costs." He says the move comes as the new president, Troy Young — a digital executive who took over from David Carey last year — faces pressure to grow profits. Editor in Chief Ryan D'Agostino (now editorial director of special projects) was replaced by Technology Editor Alexander George, who moved to Easton, Penn.
Hope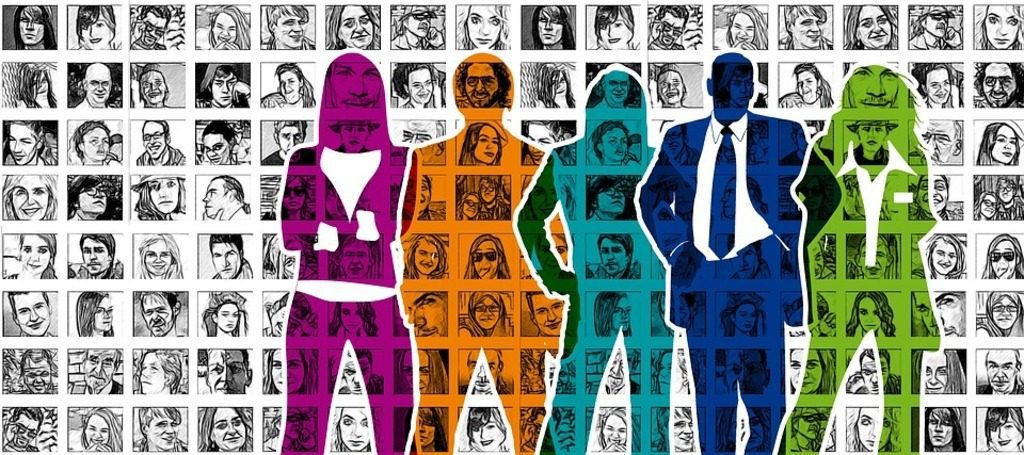 One of the good things that has held true in the years since the Great Recession hit is the tightening of the journalist community. The conversations around solutions are getting deeper and the network is quick to act on damage control. Layoffs: In between the numbed "there it goes again" and griping about lopsided executive pay, mentors being shown the door (the cutting of salaries here is an interesting dynamic for an organization that wishes to groom new journalists), Facebook's faulty data (the dreaded "pivot to video") and the lack of official warning/severance/being asked to drop benefits and be a contributor … there is hope. Twitter has become the go-to for public discourse between media tweeps. As soon as word of job cuts hit, helping tweets arrive, with tips on getting quick work by freelancing and listicles of open "#journojobs."
Talk of unions is also getting more traction (Mic's union is negotiating severance with Bustle Group).
Last year, newsrooms at The Los Angeles Times, The Chicago Tribune, The New Yorker and Florida Times-Union, among others, had their unions recognized. In January, Chesapeake News Guild (comprised of journalists at the Capital Gazette, Carroll County Times and The Baltimore Sun Media Group) tweeted, "We're standing in solidarity today with our colleagues across the country who received news of layoffs in @Gannett newsrooms. We've been through this song and dance with @ tribpub before. We know how difficult today is and will be." In mid-February, CNN reported employees informed BuzzFeed editor-in-chief Ben Smith of their intentions, according to the NewsGuild of New York — the union with which BuzzFeed is organizing. NewsGuild said more than 90% of "eligible editorial employees signed on to the union effort."
Journalism associations are also pitching in.
The Asian American Journalists Association, in the wake of the massive job cuts, decided to provide open access to its Job Board until March 1.
The Society of Professional Journalists is granting a 6-month dues waiver.
The Online News Association tweeted: If you are a journalist affected by the recent layoffs, keep an eye on the ONA Career Center. We regularly add opportunities, and it's always free to browse and apply. You can also reply here with your portfolio for us to retweet. #journojobs
Perhaps there should be more of a central repository for all these reporting jobs and worthwhile associations across the U.S. Lest we forget, philanthropic and other investments can help the news system thrive. The founder of Craigslist, which dealt a major advertising blow to newspaper classifieds, says he will donate $15 million to Columbia University and the Poynter Institute for promoting ethics in journalism. The John S. and James L. Knight Foundation announced on Feb. 19 it would double its investment in strengthening journalism to $300 million over five years, "with a focus on building the future of local news and information, which are essential for democracy to function." Knight also called on individual and institutional funders to "join the opportunity to rebuild trust and foster sustainability in journalism, an essential democratic institution, starting on the local level." In January, Facebook announced $300 million over three years toward "stabilizing local news," partnering with Knight. Among Knight's investments are:
American Journalism Project ($20 million)
ProPublica ($5 million),
Report for America ($5 million),
Frontline PBS ($3 million),
Reporters Committee for Freedom of the Press ($10 million),
The News Literacy Project ($5 million),
Solutions Journalism Network ($5 million) and
Cortico ($2 million).
Poynter's Kristen Hare writes: Knight is concerned about declines in trust for media and other democratic institutions, Vice President of Communications Andrew Sherry said, "but we think that local news is actually the best place to start rebuilding it."
Zombies & Print?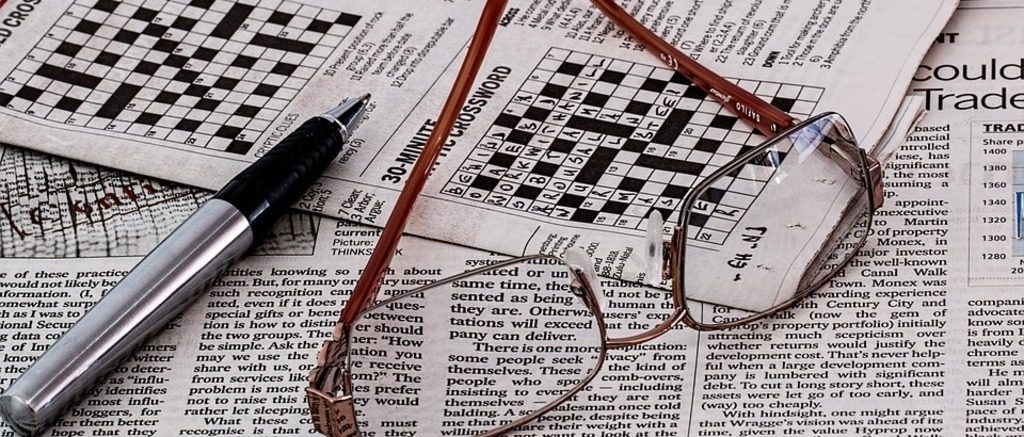 Mic, seemingly killed by a layoff of the entire team, quietly rose with a couple new writers but the news was met with a scalding rebuke. Jon Levine reports: "However, a representative for the Mic Union told TheWrap: "The relaunching of Mic.com by Bustle Digital Group without the involvement of the very people Mic co-founders Chris Altchek and Jake Horowitz unceremoniously laid off, is an appalling but not surprising move given the anti-worker reputation of BDG CEO Bryan Goldberg." The "new" site doesn't seem all that permanent, with most of the articles are written by "editors" and Marissa Miller Kovac, who in February tweeted, "hey pals, i'm covering all things personal finance and travel for @mic for the next lil' while …"
Gawker also resurrected with new hires, sparking the ire of fired employees on Twitter, with particular derision of the tweeting of the new editorial director. The first hires announced were:

Former Architectural Digest entertainment editor Carson Griffith as editorial director.
Benjamin Barna, most recently features editor at Interview magazine, as a senior editor.
Maya Kosoff, who stepped down from her role as a reporter for Vanity Fair at the end of last year, as a staff writer.
And freelancer and former staff writer for Cosmopolitan, Anna Breslaw, as a staff writer.
But this zombie had internal strife as two writers quit after a couple weeks over their boss' behavior.
Kosoff and Breslaw announced in a statement to The Daily Beast that they left over concerns about Griffith's behavior. Kosoff took to Twitter; part of the statement read: Based on what we heard and saw in the office, we felt Carson disregarded the need for diversity on staff in ways that would create an unworkable environment for any employee who didn't think or look exactly like her, and she seemed, to us, entirely inappropriate for the role. It was all the more baffling given how isolated the problem seemed to be: the sole person on staff who was like this was Carson, but she was our boss on a team of four people, and we were sequestered from the rest of BDG, which made it difficult to know how to raise our issues.
Start the presses! Clarity Media Group relaunched its weekly magazine, the Washington Examiner, with a new look, an expanded editorial range, and an increase in its distribution. The right-wing media aggregator announced under the continued leadership of Editorial Director Hugo Gurdon, the expanded magazine will publish 44 issues per year. It also hired Seth Mandel, op-ed editor of the New York Post, to be executive editor of the print magazine, reporting to Gurdon. The magazine also planned to hire a small team to work with the rest of the newsroom reporters and editors to produce the new national magazine. The cost of an annual subscription is $119.
Eating Well added more courses. The magazine folded in Cooking Light, adding two new sections: Dinner Tonight and Good. Food. Fast. Advertising dollars increased with the move and the magazine will publish 10 times a year from six. Mediapost's Melynda Fuller reports the increase in advertising dollars comes as the title brings in new business from accounts like Tyson, Unilever, Bosch, Tito's, L'Oreal, KIND and Johnson & Johnson – a diversified revenue mix incorporates new categories like household supplies, pets, DTC and non-DTC.
The New York Times' Kim Severson writes that The Los Angeles Times said it would resume publishing a standalone print section dedicated to food, and that it had added new staff members to fill its pages. "I'm thrilled to have the opportunity to work with the incredible team The Times has assembled to bring back a weekday Food section," said Food Editor Peter Meehan, who joined the paper last year. He continued, "It'll give us the space to stretch out, to get weird, to go deeper and, simply, to do more to cover what's happening in L.A. and beyond." The Times also hired Ben Mims as cooking columnist and Genevieve Ko as cooking editor. Senior Deputy Managing Editor Kimi Yoshino said, "Our hope is that we'll help readers get the most out of their trips to farmers markets, the meals they prepare at home and their explorations of the rich variety of dining experiences throughout the region."
The Right Sauce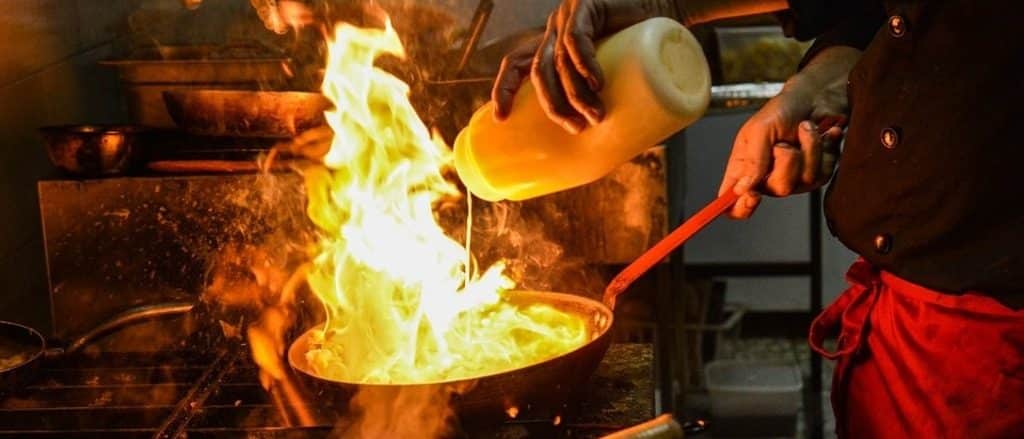 It seems cooking is working for print and digital. NBC News Senior Editor of Media Claire Atkinson tweeted: "The #NYTimes added 265,000 new digital subscribers in Q4. A stunning, 93,000 of those, signed up for Crossword and Cooking and other digital-only non-news products." Andrea Morabito of Thrillist replied that it's "worth noting they advertise products like Crossword and Cooking heavily on the NYT news podcasts like The Daily." More on blind news after a look at some other initiatives, such as diversity. It's always better to get in front of these issues. Take the situation at The Economist. BuzzFeed's Mark Di Stefano reported Editor in Chief Zanny Minton Beddoes responded to a Medium post calling out the British magazine's lack of racial diversity, admitting that less than 1% of its staff is black. Apparently the EIC replied directly to activist Ahmed Olayinka Sule and circulated the email to the magazine's staff, saying it "is something we are conscious of and that we keep in mind when hiring. Like you, we recognize that we could do better and are striving to do so."
Another area to watch is cable cutters heading in droves to streaming services like Netflix, Sling, YouTube, Apple TV, Amazon Prime and DirecTV Now, among many others. The news business is also vying for screen time.
Video-news startup Cheddar launched its live-streaming news networks on Sony's PlayStation Vue, making it the first content provider to span all over-the-top (OTT) subscription services in the U.S., reported Variety's Todd Spangler. He writes there are two sections: the newly rebranded Cheddar Business, positioned as a CNBC-style financial and business network for millennials; and Cheddar News, which it previously called Cheddar Big News. "Cheddar's linear programming is carried on Dish's Sling TV, AT&T's DirecTV Now, Hulu With Live TV, YouTube TV, FuboTV and Philo."
Bloomberg's TicToc network has been on the move, literally. The Drum's Ian Burrell sums it up with the following: The exclusive first-year arrangement with Twitter has ended and TicToc's format of short videos has landed on Facebook and its sister platforms Instagram and WhatsApp. It is busy on YouTube and last week created an owned and operated platform: TicToc.video. It is available in New York taxis and Bloomberg has signed a deal with Reach TV to bring TicToc content to 500 screens in 30 airports across America. There are plans to introduce it to OTT streaming platforms.
NBCUniversal, which owns Fandango, went as far as to guarantee ticket sales for STX Entertainment's new movie "The Upside." Bloomberg's Gerry Smith acknowledges the radical idea, pointing out that for years, TV commercials have been bought and sold based on audience ratings, such as how many 18-to-49-year-old women tune in. Smith cites Linda Yaccarino, NBCUniversal's chairwoman of advertising and client partnerships, saying "a division of Comcast Corp., NBCUniversal plans to strike more such deals like the one with STX, such as promising automakers that their commercials will lead to a certain number of car sales." If the ads don't deliver, sponsors will get free, make-good time on NBC channels, just as they do when ratings fall short of what's promised, Smith reports.
The New York Times, which has been boosted by chiding from the U.S. President, is going old school for its Crossword puzzle app. Axios' Sara Fischer writes out-of-home ads, which include billboards, transit posters and bus banners, make up the fastest-growing traditional ad medium, and it can be one of the most effective. She opines that out-of-home ads can't be blocked by an ad-blocker, paused or muted. And they reach people usually while they're commuting and looking for something to entertain them.
There are rumors of a bold move by Apple. The Wall Street Journal's Benjamin Mullin, Lukas I. Alpert and Tripp Mickle reported the Cupertino, Calif., company's plan to create a subscription service for news is running into resistance from major publishers over the tech giant's proposed financial terms, according to people familiar with the situation, complicating an initiative that is part of the company's efforts to offset slowing iPhone sales. Apparently, for use of its massive platform, Apple would keep 50% of a suggested $10/month membership fee, with the other half being split between publishers based on usage numbers.

Recode's Peter Kafka talked to industry sources, who said Apple has already signed many publishers to deals where they'll get 50% of the revenue Apple generates through subscriptions to its news service, which is currently called Texture and will be relaunched as a premium version of Apple News this spring. Kafka continues, "And some publishers are happy to do it, because they think Apple will sign up many millions of people to the new service. And they'd rather have a smaller percentage of a bigger number than a bigger chunk of a smaller number."
NYT's Mike Isaac comments on Twitter: Apple's disadvantage here is publishers' history getting burned by Facebook … not to mention large platforms claiming that providing your articles at scale will convert users to more subs … my guess is disintermediating the pub from the consumer (via a platform) hurts conversions.

Forbes also looks keen on the tagline, Show me the money!" The news organization is targeting potential crypto and blockchain investors with a newsletter, Forbes CryptoAsset & Blockchain, that costs $595 a year or $195 a quarter. Publishers Daily's Melynda Fuller writes Forbes' stable of journalists will contribute to the monthly publication, interviewing notables from the field like Ripple's CTO David Schwartz, cofounder and CEO of Zcash Zooko Wilcox and Morgan Creek Capital's Mark Yusko. Jack Tatar edits the newsletter.
Shout-out to tech startup Memo. WSJ's Benjamin Mullin writes Memo aims to capitalize on advertisers' growing demand for data by creating a marketplace where they can buy audience metrics for editorial coverage — measures such as page views, scroll depth and engaged reading time. He says publishers closely track page views and related information but don't typically share it and that Memo's co-founder and CEO Eddie Kim mentioned Meredith, BuzzFeed and PopSugar have agreed to provide their data. The hard-to-Google website can be found at: https://www.memo.co
Another interesting development – in advertising – that could be used to disseminate news is a partnership between WPP plc and Google-owned traffic app Waze. The two announced a collaboration "making it simpler for retail brands to run campaigns on Waze," which has over 100 million monthly active drivers. The partnership, designed to direct drivers to retail locations through en route messaging, will launch in Canada, France, Italy, the United Kingdom and the United States. WPP says it will work with Waze to make it easier for WPP's clients to advertise on Google and directly reach and target drivers via the in-car platform, driving store footfall and product sales. The initiative was developed following a Google and WPP SWARM session. SWARM is a series of regular hackathons. Names mentioned in the announcement included Stephan Pretorius, WPP chief technology officer; and Samuel Keret, global director of Waze Ads.
Bro, Do You Even Podcast?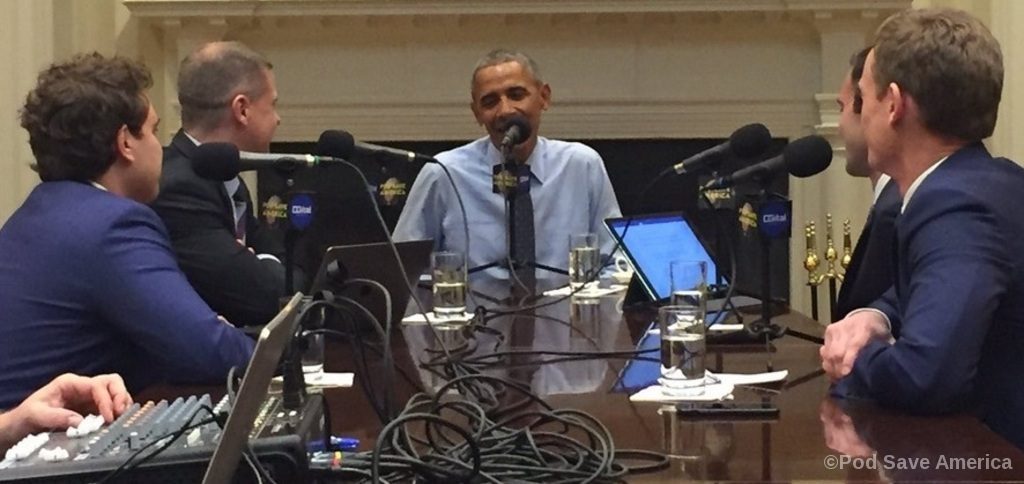 It seems like everyone has a podcast these days, and yet somehow new ones are popping up almost every day, not to mention the one some folks birthed in my Slack channel. Michelle Greenwald offered some insight in a contributed piece to Forbes, where she writes about the DigitaLatest Conference at Industry City, Brooklyn in August. She mentioned Lex Friedman, chief business development officer at Midroll Media, the largest global podcast content producer and a pioneer in the field, who talked about the explosive growth of long form podcast listening over the past 12 years to an estimated 67 million people in 2017, approximately the same number that listen to Twitter on a monthly basis.  Greenwald pens, that was roughly 25% of the U.S. population over age 12 in 2017, up 45% from 2015, and up 180% from 2009 … podcast penetration is strongest among the 18-34 demo, which can be difficult for many advertisers to reach.
It's no wonder Vox Media is making bets. In an exclusive piece, Axios' Sara Fischer reports Vox is expanding its partnership with Stitcher, one of the biggest end-to-end podcast companies, to produce a new technology news podcast from Recode as part of a multi-million-dollar deal. She quoted Vox Media President Marty Moe saying, "Our podcast strategy mirrors exactly what we're doing with television. We're building a studio, scaling deals, competing with major studios to supply the modern programming ecosystem."
The demographic reach and ease of consumption make podcasts an interesting play. Tracking usage/interaction could evolve as well, perhaps like the way Memo is working with publishers and advertisers. Of course, not everyone is going to produce the next Joe Rogan Experience, TED Talks Daily, Phil in the Blanks (Dr. Phil), Hidden Brain (NPR) or Freakonomics Radio (Stitcher). As long as folks aren't betting the far, a la "pivot to video," it could be a decent revenue stream.
As of this writing, Robert Feder reported that Amy Guth, a Chicago journalist and weekend personality at Tribune Broadcasting news/talk WGN 720-AM, was hired to host a new daily podcast for Crain's Chicago Business.
Westwood One, which bills itself as the largest audio network in the U.S., hired John Wordock in New York for a new company role as executive editor, podcasting. Wordock hails from The Wall Street Journal, where he was executive producer, podcasts. He guided the multi-department team that launched the "chart-topping podcast" The Future of Everything.
And Justin Kroll exclusively reported for Variety that entertainment studio Imperative Entertainment recruited Producer Jason Hoch, head of new initiatives and executive producer at podcast giant HowStuffWorks, to lead its new podcast division. Kroll says the new division will create and produce podcasts based on both original ideas and third-party IP, in addition to exploring opportunities within the company's existing slate of feature and TV projects.
Working with Our Clients
As mentioned in the intro, Leadership Connect aims to help you expand existing relationships and establish new ones. How? Through rigorous research, verification and thought leadership, not to mention upgrades to our internal systems over the past year – processes that are continuing as we strive to innovate.
Externally, we're making our data easier to interact with, from developing a new phone app (Android or iOS), to offering add-ins for Salesforce, Marketo, HubSpot and Microsoft Outlook, creating seamless interfaces in your daily workflow. – B.H.