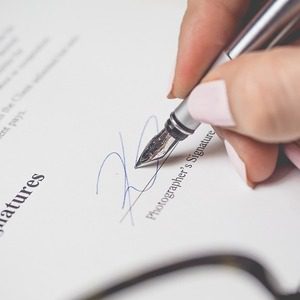 Over 300 members of the Vox Media Union walked out of their offices on June 6 as a final push towards achieving their bargaining goals in negotiations with Vox Media CEO Jim Bankoff.
That afternoon, the Vox Media Union tweeted:
From coast to coast today, we're demanding a #ContractNow. It's time, @voxmediainc.
The walkout, which caused a significant interruption to news coverage, appears to have been successful. On June 14, Vox Media officially ratified their first contract with Writers Guild of America, East.
According to Writer's Guild of America, the landmark contract lays out extensive benefits for employees. Among the most salient is a $56,000 minimum salary for exempt employees and a $53,000 minimum salary for non-exempt employees. The terms also provide for some employee raises and gives health coverage to part-time employees who work at least 20 hours per week. There will be significant provisions in regard to paid time off as well – the terms include 16 weeks of paid parental leave, 4 weeks for to care for a sick family member, and 10 bereavement days. The bargain also ensures just terms of termination if the situation arises and eliminates non-competes for all employees (although the company may sign non-competes with new employees earning over $150,000 if both parties agree).
In a previous article, we noted that many of today's journalistic unions are not only making requests surrounding wages, healthcare, and paid time off, but are also pushing for fair diversity and inclusion policies within the workplace. The Vox Media Union upholds this call for moral treatment of all individuals in all aspects of work. Some of the stipulations of new contract are that the company will honor preferred pronouns and will maintain gender neutral bathrooms. Additionally, 40% of applicants to positions at Vox Media who make it passed the phone interview stage will be from diverse backgrounds. For the highest paid positions, 50% of candidates who pass the phone interview stage will be from diverse backgrounds.
Newsroom unionization is a fast-growing trend. Gawker Media was among the first major news site to unionize in 2015, arguably spurring other news organizations to follow suit – The Los Angeles Times, The New Yorker, New York Magazine, Vice Media, The Huffington Post, and other outlets announced their intentions to unionize shortly after Gawker did. Recent events suggest that newsroom employees will continue to fight for better rights in the workplace. On June 17, BuzzFeed News journalists, possibly inspired by the Vox Media Union, walked out of their offices in a bid to encourage the company to recognize their union.
Stay tuned for further updates as we follow the unionization of media outlets across the nation.