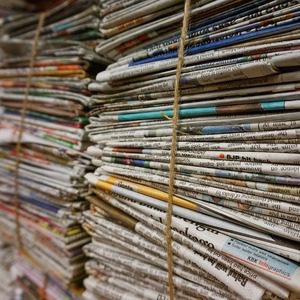 It has been just under three weeks since the $1.4 billion cash-and-stock acquisition of Gannett Co. by New Media Investment Group Inc. was completed. Journalists around the country are now finding out, en masse, if they will still be employed before the holidays.
Maya Kosoff, who recently concluded a reader engagement stint at The New York Times (after working at Gawker), picked quite a week to start tallying the losses of 2019.
hi! this week i'm reporting on the human toll of 2019's media layoffs. i'd like to talk not only to people laid off from coastal media outlets but also those who lost their media jobs across the country. if you lost your media job this year and want to talk, my DMs are open.

— maya kosoff (@mekosoff) December 2, 2019
Then there's Andrew Pantazi, enterprise reporter for The Florida Times-Union, who is tracking today's fallout and notes a trending hashtag on Twitter happens to be #LoveMyNewspaper. Pantazi created a public document for transparency but reports that some journalists are being asked to sign NDA's before getting severance – hence the deleted quoted tweet here.
There are 8 layoffs that I can announce, but I'm still hearing of more that I'm holding off on announcing to make sure people have time to tell their families. Please keep sending me tips as layoffs occur across Gannett. https://t.co/6BZGcAK0Bp

— Andrew Pantazi 🐘 (@apantazi) December 5, 2019
At the time of the deal announcement, Gannett said it "anticipated run-rate cost synergies across the combined company of $275 million to $300 million annually, unlocking meaningful shareholder value."