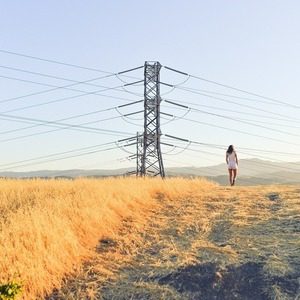 Infrastructure week!
A strong piece of actionable reporting comes from Punchbowl News, which was on the scene as President Joe Biden met with House Republicans and Democrats. Punchbowl reports that Biden is interested in doing an infrastructure/highway/jobs spending bill this spring as his second major priority.
The team interviewed Rep. Peter DeFazio (D-OR, 4), who said after leaving the White House that "[President Biden] wants to move as quickly as possible. He wants it to be very big and he feels that this is the key to the recovery package." For those tracking last week's fallout, Texas Tribune reports power grid operator ERCOT's chief executive Bill Magness is out.
Any infrastructure spending bill will likely include a green slant. And there's a newcomer to shed a light on all things climate/environment: local journalism nonprofit collaboration Floodlight News.
BIG NEWS: Today I'm launching @FloodlightNews, a nonprofit environmental news organization that partners with local journalists and @GuardianUS to investigate the corporate and ideological interests holding back climate action. Our first story: https://t.co/BnzQr1NvMB

— Emily Holden (@emilyhholden) March 1, 2021
Speaking of bills, it looks like Florida Gov. Ron DeSantis is trying get around Section 230, introducing a bill to sanction social media companies for policing content. The debate will continue to be fierce. The news comes as a study from Cybersecurity for Democracy shows that sources rated as far-right by independent news rating services consistently received the highest engagement on Facebook, which just lifted its ban on political advertising.
Any action will have ripple effects across the news media landscape.
We're also watching antitrust. Axios, citing sources familiar with the situation, scooped that Microsoft president Brad Smith will testify before a House antitrust subcommittee hearing next Friday about tech antitrust and the news media.
Elsewhere in News Media This Week, the Movers & Shakers continue to pour in. Aside from beat changes and promotions, there were about 100 people marked as starting new jobs. A few highlights:
Leadership Connect is tracking the uptick in reporters covering the COVID-19 pandemic and the vaccine rollout. Bloomberg's tracker shows more than 279 million shots have been given, so it's no wonder the beat is seeing so many new faces like Evans at LAT.
But in news media these days, just because you work for one company doesn't mean you won't for another. Floodlight News Founder Emily Holden makes that evident in this extensive Q&A. On their very first report questioning the motives of an Austin gas utility, they found a bigger story and partnered up with The Texas Observer and The San Antonio Report to cover it. Holden says:
I have wanted to do something for a very long time that would help local reporters connect with what's happening in D.C., and help their audiences feel like they're part of what's happening here.

Our focus is on the corporate and ideological interests that are holding back climate action.