In recent weeks, the Army has released next steps on two multi-award, indefinite-delivery/indefinite-quantity contracting vehicles: ITES- 4H and JE-CLaSS II.  In 2016, the Army awarded ITES-3H and JE-CLaSS and now, five years later, the Army has released the anticipated next iterations.  Here's a rundown of  the new opportunities and the program offices at the center of each.
RFP for Information Technology Enterprise Solutions – Hardware  
On Aug. 25, the Army issued its final Request for Proposals (RFP) for a large-scale IT enterprise solutions contracting opportunity, ITES-4H. The solicitation reflects the Army's need to partner closely with businesses to advance technological modernization efforts at an effective cost. In a competitive tech environment, the RFP outlines the need for a wide scope of technology products. The contracting vehicle will encompass hardware such as servers and desktops as well as video-conferencing tools, imaging equipment and communication services, with the potential for  $10 billion to be spent by the Army over 10 years.
ITES 4H builds upon prior enterprise solutions contracting vehicles, namely the current iteration, ITES- 3H, which was awarded in 2016  to 17 companies including  World Wide Technology, Hewlett Packard, Dell,  IBM, CDW-G, and GovConnection. 
Who are the key players involved in ITES-4H?
The Army Computer Hardware, Enterprise Software & Solutions (CHESS) product office will manage the ITES-4H program.  CHESS is  one of 6 product offices housed under the Enterprise Services project office of Program Executive Office- Enterprise Information Services (PEO-EIS). Together, this group of offices is charged with managing programs at the helm of Army's department-wide IT initiatives, enabling the Army to communicate more effectively and efficiently through services such as the information sharing platform, MilTech under Enterprise Computing.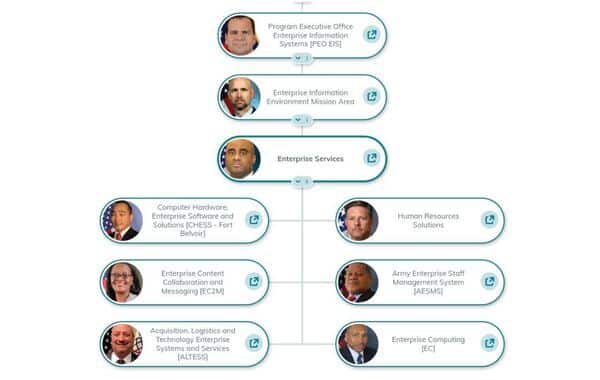 CHESS is headed by Product Lead Wayne Sok, who joined the office in 2016, the year ITES- 3 was awarded. Sok rose to his current position in July 2019. He and others at CHESS work in conjunction with organizations across the Army  to provide hardware and software products to advance increasingly important Enterprise IT initiatives. Army mission partners include:
RFP Draft (Pre-solicitation) for JE-CLaSS II   
On Sept. 3, the Army released a draft of Joint Enterprise Contracted Logistics and Services Support II (JE-CLaSS II) with the intention of seeking industry feedback prior to issuing the RFP, expected in the first quarter of fiscal year 2022. Through JE-CLaSS II, the industry will provide operations, maintenance and supply services to the Joint Program Executive Office for Chemical, Biological, Radiological and Nuclear Defense (JPEO-CBRND). By establishing another indefinite-delivery, indefinite-quantity vehicle, the Army will benefit from fixed rates in a competitive market for systems support.  
Like ITES-3H, JE-CLaSS was awarded to 17 companies, Leidos and IAP Services among them. 
Army stakeholders: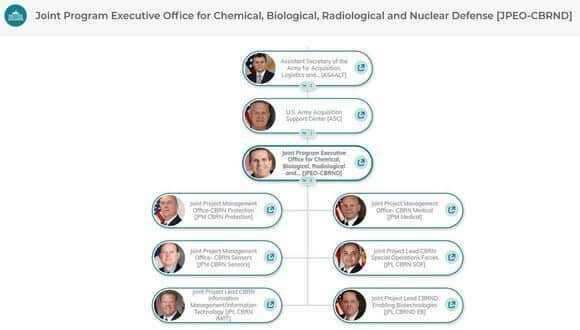 JPEO-CBRND, led by Joint Program Executive Officer Jason Roos and Acting Deputy Joint Program Executive Officer Kyle Perkins, supports the entire Department of Defense and Coast Guard in acquiring and sustaining its CBRN products. Although the Army serves as the contracting authority, the Office of the Assistant Secretary of Defense for CBRN Programs— led by Deborah Rosenbaum and Brandi Vann— provides oversight. Rosenbaum assumed the presidentially appointed role in August, coming to government from the nonprofit Nuclear Threat Initiative.
Both opportunities represent the Army's desire to partner with the private sector at an increased scale as it confronts an evolving defense landscape.