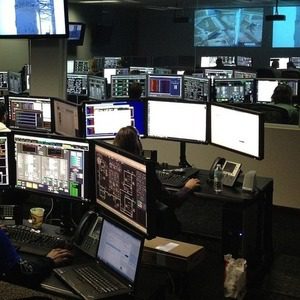 While the Department of Defense served as a research leader in the 1960s- and 1970s hardware-focused environment, there has been a major transition to data driven capabilities. According to PricewaterhouseCoopers' global artificial intelligence (AI) study, competition within the AI sector is expected to hit $15.7 trillion by 2030. 
Lt. Gen. Michael Groen, director of DoD's Joint Artificial Intelligence Center (JAIC), explained the department's biggest obstacle — the shift from a hardware to a software mindset — in a Federal News Network "Ask the CIO" interview.  
While the culture shift won't happen overnight, the Joint AI Center is making steady progress in its mission to accelerate the adoption and integration of AI across the department. During its early stages, JAIC focused primarily on building capabilities and promoting AI adoption by teaching and demonstrating available AI alternatives. Now, JAIC is focused on the second part of its mission —integration.  
In June, Deputy Secretary of Defense Kathleen Hicks announced the DoD AI and Data Acceleration (ADA) initiative, a new JAIC experiment focused on integrating AI capabilities to help unified combatant commanders make better decisions in an overwhelming data environment with outdated integration processes.  
To bring AI capabilities to the data environment, the Department of Defense is creating operational data teams (ODTs) at each command, tasked with managing data and automating workflows to predict outcomes and help commands better understand their data. Each ODT will be comprised of CDO-hired civilians and contractors. 
There are several AI acquisitions in the pipeline, with a growing effort to work with small businesses. In April, JAIC announced a Commercial Solutions Opening seeking commercial AI technology demonstrations relevant to: 
Data Readiness

 

AI Assurance

 

Synthetic Data

 

Edge/Fog Deployments

 

Data Labeling

 

Integration with 5G

 

Modeling and Simulation

 

AI Security

 

AI Ethics

 
JAIC extended the announcement in October, with original offers now due next year on Sept. 30.