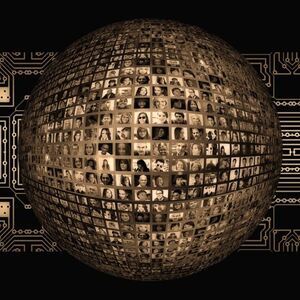 In the past year, hacking has been on the uptick across the board in the public and private sector, with the average cost reaching several millions of dollars. This has put pressure on Congress to pass cybersecurity legislation. Congress is a major a player in advancing cybersecurity. Even some DoD officials like cyber expert Katie Arrington have left the administration to run for a House seat.
However, one of Congress' most prominent cyber advocates, Rep. Jim Langevin (D-RI-2), recently said he will not seek reelection in 2022. Langevin serves as chairman of the Subcommittee on Cyber, Innovative Technologies, and Information Systems, and co-founded the Congressional Cybersecurity Caucus with Rep. Michael McCaul (R-TX-10). The questions now are:
Who will be the members to watch going into the 2022 midterms and beyond?
Who could succeed Langevin as a leader in spearheading cybersecurity legislation?
The New Faces
There are 10 remaining members of the Congressional Cybersecurity Caucus who have not announced plans to retire, with seven Democrats and three Republicans. In the Senate, Sen. Mark Warner (D-VA) formed the Senate Cybersecurity Caucus in 2016, and co-chairs the caucus with Sen. Thom Tillis (R-NC). Besides Warner, there are eight Democratic members, four Republicans, and one Independent (Angus King).
Below is a list of the members of Congress (both House and Senate), pulled from Leadership Connect data, who have sponsored notable numbers of legislation with relation to cybersecurity. There is no strong correlation between the members who have sponsored the most cyber bills and members of the House/Senate Cybersecurity Caucuses. It is important to note that Sen. Rob Portman and Reps. Adam Kinzinger, Jerry McNerney, John Katko, and Eddie Bernice Johnson have all announced that they will not seek reelection in 2022.
| | |
| --- | --- |
| Sponsor (Senate) | Cyber bills sponsored |
| Lt. Cdr. Gary C. Peters (D-MI) | 10 |
| Amy Jean Klobuchar (DFL-MN) | 8 |
| Jacklyn Sheryl "Jacky" Rosen (D-NV) | 8 |
| Catherine Cortez Masto (D-NV) | 7 |
| Margaret Wood "Maggie" Hassan (D-NH) | 5 |
| Robert J. "Rob" Portman (R-OH) | 4 |
| Christopher A. "Chris" Coons (D-DE) | 3 |
| Cynthia Jeanne "Jeanne" Shaheen (D-NH) | 3 |
| Jeffery Alan "Jeff" Merkley (D-OR) | 3 |
| John F. "Jack" Reed (D-RI) | 3 |
| | |
| --- | --- |
| Sponsor (House) | Cyber bills sponsored |
| *Col Ted W. Lieu (D-CA, 33) | 5 |
| Adam Daniel Kinzinger (R-IL, 16) | 4 |
| Gerald E. "Gerry" Connolly (D-VA, 11) | 4 |
| Anna Georges Eshoo (D-CA, 18) | 3 |
| Bobby L. Rush (D-IL, 1) | 3 |
| Frank Pallone Jr. (D-NJ, 6) | 3 |
| G. William "Bill" Foster (D-IL, 11) | 3 |
| Gerald "Jerry" McNerney (D-CA, 9) | 3 |
| Gregory W. Meeks (D-NY, 5) | 3 |
Most recently, Sen. Gary Peters introduced the Strengthening American Cybersecurity Act of 2022, a culmination of previous efforts to pass cyber legislation in the Senate. Peters, chairman of the Senate Homeland Security and Governmental Affairs Committee, cited the recent Log4j hacks as proof of the immediate need to act (this also prompted the creation of the Cyber Safety Review Board). If passed, the bill would provide a sweeping modernization of federal cybersecurity infrastructure, as well as require private cyber companies to report breaches.
In the House, Rep. Elissa Slotkin was one of the co-sponsors the House version of the K-12 Cybersecurity bill, and is someone to watch going forward. Before joining Congress, she worked in both the CIA and the Pentagon. Not surprisingly, Slotkin sits on the Homeland Security committee, where she is chair of the Subcommittee on Intelligence and Counterterrorism (Chair), and serves on the Subcommittee on Cybersecurity, Infrastructure Protection, and Innovation. Langevin currently sits on both subcommittees as well.
Finally, Rep. Ted Lieu is the House Member who has sponsored the most cybersecurity related bills. Lieu previously served as an active-duty officer with the U.S. Airforce and has an academic background in computer science. Some of the bills Lieu sponsored fall in the realm of national security, such as the Hack Your State Department Act. This act directs the State Department to identify and disclose to the public potential cybersecurity risks.
Bottom Line: Cybersecurity must continue to be a bipartisan issue.
While it may be uncertain which party will control Congress after the 2022 midterm elections, cybersecurity legislation has consistently been bipartisan, as are the related committees and caucuses. Therefore, given the immediate need to act on cybersecurity, any future legislation should be introduced and co-sponsored by Senators and Reps from both parties.