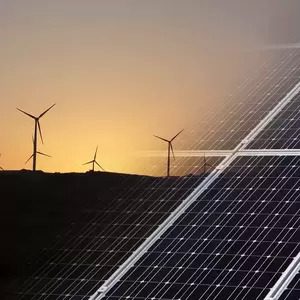 ESG or Environmental, Social and Governance, is a buzzword with many investors, regulators and other stakeholders that continues to make waves. ESG is a movement within the corporate industry to create sustainable and ethical investments. With investors, it is a way to evaluate "ESG risks." Companies participating in the movement can also be measured in the S&P ESG Index. This Index is like the S&P 500 but assesses companies' ESG rating with measures outlined by the MSCI's GICS sectors. A few top companies of the ESG Index are Apple Inc., Microsoft Corp. and Amazon.com Inc.
According to the Securities & Exchange Commission database for the year starting 2022, there has been a record 2,019 filings with ESG mentions on companies' annual proxies. In comparison to 2021, there were 1,652 annual proxies filed with mentions of ESG commitments. Since the announcement of new reporting rules outlined by the SEC in 2020, there is an increasing debut of activist shareholders on annual proxies who seek disclosures on companies' management and assessment of climate change, diversity tactics, and/or other social impacts and issues. Of note, in March, the SEC proposed new rules for climate change reporting. And on May 25, the SEC proposed ESG amendments to rules and reporting forms for investment advisors and investment companies.
Leadership Connect is tracking top ESG constituents to provide insights into the ESG movement. In 2022, the popular trend that companies seem to mainly mention in proxy disclosures are related to environmental impacts, with the secondary topic being diversity and inclusion, followed by corporate social governance and responsibility.
Leadership Connect has also reported that companies made numerous ESG Leadership hires late in 2020. This was right around the time of SEC's proposed rulings announcement. ESG disclosures have long been reported to the SEC, dating back to 2010. In comparison to the hires made prior to 2017 and now, there was a significant increase of almost 278% in hires:
In Fortune 500 companies, Leadership Connect tracked 63 hires made in 2021 with responsibilities in environmental sustainability. In early 2022, 25 new hires were added to these companies. Note some prominent senior leadership:
In another shift, Leadership Connect also tracked high-profile diversity and inclusion roles. Between 2021 and 2022, there were 168 hires with responsibilities in corporate social responsibility and governance, diversity affairs and inclusion. Some worthy mentions of Diversity, Equity, and Inclusion leadership are:
The expected ruling for companies to disclose certain ESG requirements is looming sometime in 2022. Companies are preparing for how they ultimately do business while keeping an eye on legislation. In 2022, the Biden administration announced the Build Back Better Plan, which includes a framework for climate change and advancing environmental improvements, which companies will begin following. In the case of General Motors Co., the company has already shifted their environmental sustainability focus in support of the plan, even going as far as to ask other companies to follow suit of advancing global climate action and human rights. In the last two years, GM has also hired prominent ESG leadership:
General Motors Co. is in fact part of the S&P's ESG Index. As an automaker providing disclosures on how to move to net zero, it makes them one of the top ESG leaders in the corporate sector. Elsewhere, the S&P recently announced its removal of Tesla from the ESG index. The cause cited was that Tesla has "fallen behind on the wider ESG lens" due to lack of carbon strategy disclosures and corporate social responsibility risks. Tesla founder Elon Musk has since criticized how ESG is evaluated. It is unclear how much net zero strategies measure in weight against the other related ESG topics. Sen. Marco Rubio (R-FL) has been a critic of the ESG movement as well, dating back to September 2021, when he introduced a bill targeting ESG corporate polices.
With the new ESG rules proposed by the SEC being enacted in 2022, it should become clearer how companies can assess ESG policies, view ESG overall, and how to measure risk. In time for the 2023 annual proxies, there should be a shift in tone in how companies discuss these issues compared to prior years.