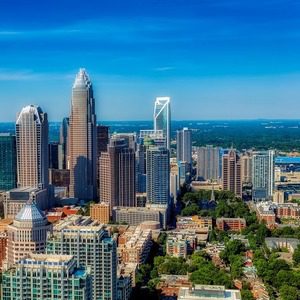 When a North Carolina court ruled the state cannot use the current congressional map that was drawn up in 2016, it set the stage for a potential red-to-blue flip. Paul Ridgeway, Alma Hinton and Joseph Crosswhite sat on a three-judge panel and decided that the 2016 congressional map of North Carolina was in violation of state laws.
If the North Carolina state government changes the maps, this would be the third time the map has changed since the 2010 census. The congressional map was redrawn after 2010, and again in 2016, all while Republicans had control of the North Carolina state government. A redrawing of the map could lead to a toss-up for cities such as Ashville, split between the 10th and 11th congressional district, as they are primarily liberal-leaning areas. If North Carolina redraws its maps, it will have to do so soon because the North Carolina State Board of Elections have said district lines need to be finalized by Dec. 15 or there could be a delay in the 2020 election cycle.
The ruling comes after years of legal battles over the usage of gerrymandering in states like North Carolina, Maryland and Wisconsin. In 2016, a similar three-judge panel ruled the congressional maps were not to be used as they were the result of partisan gerrymandering. This was appealed to the Supreme Court and the results were consolidated with Lamone v. Benisek. In June, the Supreme Court heard and ruled on North Carolina's 2016 congressional map in Rucho v. Common Cause. Chief Justice John Roberts delivered the majority opinion claiming that the issue was nonjusticiable and should be left up to state legislatures to decide. That led the three-judge panel to rule that the 2016 congressional map should not be used for the upcoming 2020 elections.
What does this mean for the 2020 congressional elections? It could potentially flip a red state, where 10 out of the 13 congressional representatives are members of the GOP. G.K. Butterfield in the 1st congressional district, David Price in the 4th congressional district, and Alma Adams in the 12th congressional district are the three Democrats who represent North Carolina in the House of Representatives. Prior to the redraw in 2010, there were seven Democrats and six Republicans in the House. With the growth of major cities and suburbs in North Carolina, this could lead to fewer elected GOP members in Congress. Redrawing the North Carolina maps could even lead to current elected officials running against each other or switching from their current congressional district.
While there is hope for the Democrats helping this legal case, one issue does stand in the way. The people redrawing the maps are still the ones who redrew the map after the 2010 census, and again in 2016. Republicans still control the North Carolina government and are likely to fight a changing of the map that is getting members of their party elected.