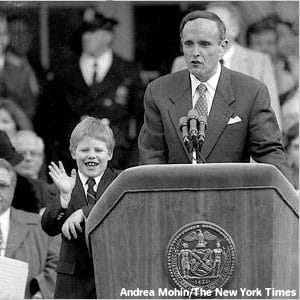 You already know Vice President Mike Pence, and you may have heard his nephew John Pence, who works for the Trump campaign, just married Kellyanne Conway's cousin Giovanna Coia. People notes that prior to joining Trump's staff, Coia worked for Conway's polling firm, and interned for Republican Iowa Rep. Steve King.
Leadership Connect has other high-level family connections for current White House staffers that may be new to you.
Here's a sampling:
*Giuliani has only recently received wide press coverage, even though he is one of the longest-serving members of the Trump administration.