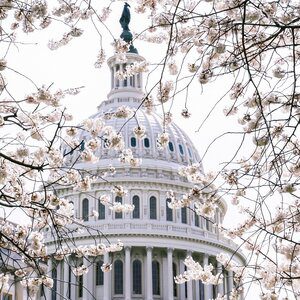 Delaware's Sept. 15 primary marked the final congressional primary of a particularly tumultuous season. Spanning from early March through mid-September, congressional primaries are often overshadowed by the drama of the presidential race. However, with a polarized Congress and high-stakes legislative issues from COVID-19 action to police reform at a tipping point, the Senate battle of 2020 warrants attention.
Of the Senate's 100 seats, 35 are up for grabs in November. Of these, only 12 are held by Democrats, leaving open an opportunity for Dems to pick up vulnerable seats among the 23 Republican seats now on the ballot. However, with the current GOP Majority holding 53 seats, Democrats would need to retain 47 seats and pick up at least four to secure a majority. Alternatively, if the Dems net three seats and take the presidency, they would have a de-facto majority based on the vice president's role as the Senate tie-breaker.
So, of the 35 races, how many of these are actually competitive? Both 270 to Win and the Cook Political Report rank six races as 'toss-ups', while two seats 'lean' towards flipping (Sen. Martha McSally [R-AZ] to blue and Doug Jones [D-AL] to red). The toss-ups fall within some typical swing states, including Iowa, Colorado, and Maine, but also include historically redder states: Georgia, North Carolina and Montana. Even South Carolina, while still favoring Sen. Lindsey Graham, is in play this fall. Of the toss-ups, President Trump lost only Maine and Colorado in 2016. The contenders in these races are all incumbents who are currently serving their first terms (with the exception of Maine's senior Senator, Susan Collins, who was first elected in 1996). Lack of tenure in the Senate may leave some incumbents in a more vulnerable position, as name recognition and exposure are essential to electoral victories.
Notably, the vulnerable senators are not strategically aligned in their approaches to the November contest. Thom Tillis (R-NC) and Joni Ernst (R-IA) have both leaned closer to Trump through the election season, betting on a Trump victory in their states. During the primary season, Tillis buddied up to Trump to sure up the president's base and to avoid the threat of a primary challenger from his right. Ernst has similarly tied herself closely to the president, as the only one of the endangered Republicans to speak at the Republican National Convention last month. Meanwhile, Collins has taken the opposite tack, running a concertedly centrist campaign. Though Collins declined to vote to impeach the president, she has hardly been aligned with him, supporting his positions under 50% of the time during the 116th Congress (as compared to vulnerable Georgia Sen. David Perdue's nearly 95% alignment with Trump this session). Sen. Cory Gardner of Colorado is also working to reach moderate voters, even recently referring to himself as a "a bipartisan Senator who isn't afraid to work with people across the aisle."
Democratic challengers facing Republican incumbents are more united in their platforms. They are running towards the center. While House races had a couple of major progressive wins, and far left challengers struggled to topple establishment candidates in statewide contests. In both Kentucky and Texas, progressive challengers made strong showings but were ultimately unable to beat out moderate opponents, veterans MJ Hegar and Amy McGrath. Centrist positions may bode well for challengers like Cal Cunningham of North Carolina and Jaime Harrison of South Carolina, where an appetite for progressive politics still appears low. Biden beat out Bernie by sweeping double-digit margins in both Carolina presidential primaries.
As November approaches, we will continue to monitor the shifting map of Senate races. Leadership Connect maintains full profiles of incumbent and challenger staff. Log in or inquire to learn how to stay on top of connections in this unpredictable environment.