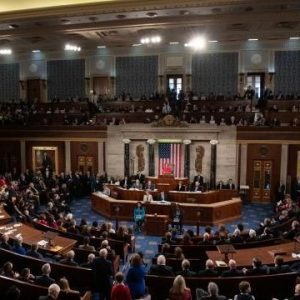 As the coronavirus (COVID-19) pandemic disrupted several state primary and runoff elections and normal voting was upended by a rapidly expanding mail-in ballot system, Democrats and Republicans have officially wrapped up the 2020 primary election season. Despite the challenges of an unexpected and unprecedented pandemic, voter turnout remained higher or on par in most states this election season compared to 2016 primary election data.
The 2020 House primaries have seen eight House incumbents (and no U.S. senators) lose their re-nomination bids this year – twice the number of incumbents who were defeated in the 2018 cycle and a historic high. Of the eight current members who have lost their primaries, five are Republicans and three are Democrats – though the underlying causes vary. While Republican incumbents who lost their primaries were all met with unique circumstances, all three Democratic incumbents (Reps. Dan Lipinski, Lacy Clay, and Eliot Engel) faced younger and more progressive challengers, continuing a trend set by Reps. Alexandria Ocasio Cortez (D-NY, 14th) and Ayanna Pressley (D-MA, 7th) who defeated longer-serving incumbents in 2018. Some Republicans who lost their elections were faced with scandals like voter fraud for Rep. Steve Watkins (R-KS, 2nd), racist comments in the case of Rep. Steve King (R-IA, 4th), and a violation of campaign finance laws for Rep. Ross Spano (R-FL, 15th). Similar to the Democratic incumbents who lost their re-nomination, Republican Rep. Scott Tipton (R-CO, 3rd) of Colorado was perceived as not in touch with local party voters – in this case, not conservative enough, and was defeated by Lauren Boebert who skewed closer to President Trump's politics. The final Republican incumbent, Rep. Denver Riggleman (R-VA, 5th), lost after a controversy among conservatives after officiating the same-sex wedding of his campaign volunteers.
Looking ahead to the general election, House Democrats are on the defensive for the House majority after the party's historic 2018 midterm gains, however there are also several offensive opportunities for Democrats to expand their House majority in 2020. Democrats are currently favored to hold their majority as Republicans will need to gain more than 30 seats to take back the House. As House races become more nationalized, some of the most vulnerable incumbent House Democrats are in districts that President Donald Trump carried in the 2016 presidential election. For instance, Rep. Collin Peterson who has served Minnesota's 7th district since 1991 narrowly defeated an underfunded challenger in 2018, is in for a tough race against a nationally backed Republican candidate in a district President Trump carried by about 30 points in 2016. Other incumbent Democrats in tight races defending seats that Trump won include Rep. Kendra Horn (D-OK, 5th), Rep. Joe Cunningham (D-SC, 1st), and Rep. Abby Finkenauer (D-IA, 1st).
Absentee voting has begun in most states and long lines are expected outside of polling places for the general election which will take place on Tuesday, Nov. 3, 2020. With the external impacts of Covid-19 and mail-in voting, Leadership Connect will be closely watching to see how House races unfold this unusual season.