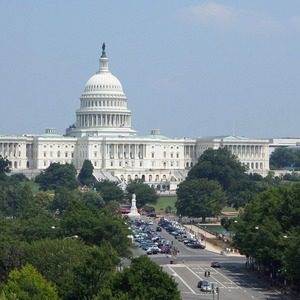 While the 2020 Senate election cycle is almost over, the 2022 race is just beginning to heat up across the country. In just two short years, 34 senators will be up for reelection. Eight of those senators won their races in 2016 within a 7% margin. Among them are Sens. Michael Bennet (D-CO), Marco Rubio (R-FL), Roy Blunt (R-MO), Catherine Cortez Masto (D-NV), Maggie Hassan (D-NH), Richard Burr (R-NC), Pat Toomey (R-PA) and Ron Johnson (R-WI).
Toomey has already said he will not seek reelection in 2022, leaving an open seat in Pennsylvania that could be a potentially flip for Democrats. Burr and Johnson said before the 2016 election that it would be their last time running but have not said anything recently about it. 
Democrats are favored to win more seats as 21 Republican seats and 13 Democrat seats are up for grabs, with the five Republican seats and three Democrat seats seen as close races. Don Bolduc, a retired Army General, has filed to run against Hassan in New Hampshire. Hassan won her seat in 2016 by 0.1%, around 1,000 votes, and unseated then-incumbent Sen. Kelly Ayotte (R). Republicans could take hold again.  
In Wisconsin, Tom Nelson (D) announced in October he was running against Johnson in the 2022 race. Johnson won in 2016 by 3.4% and he is the only Republican to hold a statewide office in Wisconsin, so this could also be an area that Democrats could take control of again. 
In Florida, Democrats have launched the Retire Rubio Super PAC which is solely dedicated to defeating Rubio. While no one has launched a bid against him for now, there are speculations that a few Florida Democrats could be the in the running. The Miami Herald wrote that Ted Deutch (D-FL, 22), Val Demmings (D-FL, 10) or Stephanie Murphy (D-FL, 7) could make bids against Rubio in the upcoming months. They all are current members of the House of Represents and they represent central Florida in Democrat stronghold areas.  
Another seat that could be up for election is Grassley's seat, as he will be 89 years old in 2022 and might pass on reelection. Iowa just had a heated election as Senator Joni Ernst (R-IA) defended her seat against challenger Theresa Greenfield (D) and won by 6.6%. Like the race in Iowa, Cal Cunningham (D) lost to incumbent Thom Tillis (R-NC) by 1.8% and could make a challenge against Burr for another shot at the Senate. 
These are some of the close races to watch in the upcoming months as more candidates announce their campaigns for 2022.