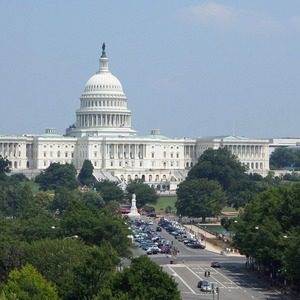 As the first month of the 117th Congress ends, newly elected Senators have staffed up their Washington, D.C. and district offices. With 10 new members in the upper chamber of Congress, including Sen. Mark Kelly (D-AZ) who was sworn into office in December, most of these Senators are hiring people with Capitol Hill or federal government experience. This is not an uncommon tactic with new members of Congress as they want to lead with people who know the ins and outs of Washington.
Some notable hires have been with Sens. Bill Hagerty (R-TN) and Tommy Tuberville (R-AL) as they have recruited heavily from the former Trump Administration. Hagerty's office has eight members of his staff who worked with the Executive Office of the President, and Tuberville has five members of his staff who also worked in that office. Judson Deere and Julia Hahn joined Hagerty's office after working the past four years for the EOP on its communications teams. Currently, Deere is Deputy Chief of Staff for Communications and Hahn is the Senior Communications Advisor in Hagerty's office. Both senators also picked up staff from the U.S. Department of Agriculture, Department of Justice, and staffers with campaign experience. Tuberville's Chief of Staff Stephen Boyd worked the last four years with the DOJ as Chief of Staff for Office of the Deputy Attorney General and as Assistant Attorney General for the Office of Legislative Affairs.
Two newly elected senators that came from the House of Representatives stayed loyal to their previous staff. Sen. Ben Ray Luján (D-NM) kept over 15 members of his staff in both his Washington office and his state offices, including his Legislative Director Graham Mason, who has been with the senator since 2014. Luján's state offices are filled with people who have worked for New Mexico in either the House or state and local government, helping to signify he wants staff who understand and work for the people in New Mexico. Field Representative Melanie Goodman has worked with previous New Mexican Senators, including Jeff Bingaman and Tom Udall in their Las Cruces offices since 2007.
Sen. Roger Marshall (R-KS) followed a similar path, bringing over some of his House staff members as well as adding some members from Kansas state government. Chief of Staff Brent Robinson, Senior Policy Advisor Katelyn Moore, and State Director Katie Sawyer stuck with Marshall since he was first elected to the House in 2016. Marshall also brought on Senior Agricultural Advisor Tucker Stewart and Agricultural Advisor David Schemm. They are joining the team with backgrounds in the U.S. Department of Agricultural, Kansas Livestock Association, and Kansas Department of Agriculture. With his new committee assignments, including the Committee on Agriculture, Nutrition and Forestry, and his legislative staff with broad experience in agriculture, Marshall is paving his way to represent Kansas's agriculture sector with a strong team.
Sens. Cynthia Lummis (R-WY) and John Hickenlooper (D-CO) recruited generally for staff with experience in other Senate/House offices. Lummis kept some of her predecessors' (Mike Enzi) staff and brought on some of her own previous staff from her time as a member of the House. Scheduler Mikalah Skates and Legislative Director Darrin Munoz worked with Enzi before being hired by Lummis. In Lummis' state offices, Matt Jones worked with her during her time in the House. Similarly to Luján, Lummis hired more Wyoming government staff, such as State Director Leland Christensen ,who previously worked for the Office of Homeland Security with the State of Wyoming. Hickenlooper hired staff who worked in Senate offices, also adding some of his campaign staffers in his Washington and state offices. Senior Advisor Kristin Lynch is a Sen. Cory Booker alumnus and both Chief of Staff Kirtan Mehta and Legislative Director Kate Cassling have worked in Sen. Joe Manchin's offices. Scheduler Rayhaan Merani and State Director Shad Murib joined Hickenlooper's office after a successful win on his Senate campaign.
The newest senators, Jon Ossoff (D-GA), Raphael Warnock (D-GA) and Alex Padilla (D-CA), are still actively building out their offices. From the initial hires, Warnock and Ossoff kept some high up campaign staffers, including Communications Director Michael Brewer and Press Secretary Meredith Brasher in Warnock's office and Press Secretary Jake Best and Deputy State Director Steven Parker in Ossoff's office. Padilla also kept some of Vice President Kamala Harris' staff in his state offices, like Deputy State Director Daniel Chen. Of the first hires for the newest senators, they are looking for people with Capitol Hill experience and maintaining the people who helped them win their elections.
The first few weeks of a new Congress can be a whirlwind, and this year was no exception. These new Senators are starting their first few weeks of work with some experienced staffers, some who have been in the public sector for their whole careers. They look ready to hit the ground running to help the constituents of their states.