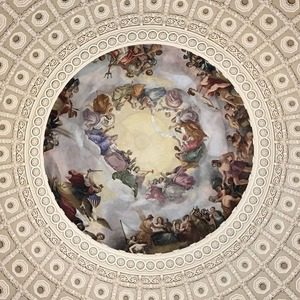 Sens. Patrick Leahy (D-VT) and Richard Shelby (R-AL) announced their retirements this year after decades of public service. Leahy is the longest-serving member of Congress, having first been elected to office in 1973. He sits in a powerful position as chairman of the Committee on Appropriations, along with Ranking Member Shelby. With both retiring, this opens both positions to two women, Sens. Patty Murray (D-WA) and Susan Collins (R-ME).
Murray is chairwoman of the Committee on Health, Education, Labor and Pensions (HELP). She would have to leave her chair position there to take the Committee on Appropriations role. This could lead to several changes. If Murray steps down from the Committee on Health, Education, Labor and Pensions, then the next top Democrat would be Sen. Bernie Sanders (I-VT), who is the chairman of the Committee on the Budget. The next top Democrat with the Committee on the Budget would be Sheldon Whitehouse (D-RI). This could be a major shakeup in committee leadership.
Collins is the next top Republican for the Committee on Appropriations. She is the first Republican woman senator elected to a fifth term of office and has never missed a roll call vote in her 24 years in office. Collins has been with the Committee on Appropriations since 2009. She is often seen as a bipartisan voter who works to negotiate across the aisle on major legislative pieces.
Rep. Rosa DeLauro (D-CT, 3) has been chairwoman since the beginning of 2021, and is a part of the progressive wing within the Democratic party. DeLauro has been a part of the Committee on Appropriations since 2011 and has been able to rally House Democrats to work together. She works from a centrist position despite having progressive ideologies and has behind-the-scenes whipping operations to keep her party together.
Rep. Kay Granger (R-TX, 12) has been the Ranking Member since 2019 and has been with the committee since 1999. She has experience with all appropriations issues but focused her early career with the Defense Appropriations Subcommittee, handling over 50% of all funding in the committee. She predominantly votes with her Republican party but can reach across the aisle to talk with Democrats about defense spending and security issues.
These recent retirements have opened the door to the "Four Corners" of appropriations being all women for the first time in history. In this group are experienced congresswomen who have shown their ability to lead, negotiate, and work with other members of Congress to pass legislation. The new era of the "Four Corners" could be the necessary changing point for Committee on Appropriations, and Congress, as an example of bipartisan work to better American citizens' lives.
Right now, Democrats have control of both chambers of Congress but that could change after the 2022 election, which could give Granger, and potentially Collins, more sway in negotiations. With this in mind, we could see more allocations for border wall funding and defense spending in the 118th Congress.