New Role Will Spearhead Development of Professional Services to Complement the Product's Market-Leading Data and Technology Capabilities
WASHINGTON, D.C. – Leadership Connect, Inc. announced today the appointment of Alan B. Thomas Jr. as Chief Solutions Officer. After serving as the Head of the Federal Acquisition Service at the U.S. General Services Administration (GSA), and holding the position of COO at IntelliBridge, Thomas will provide strategic insight and lead a professional services practice for Leadership Connect's federal agency and contractor customers concentrating on emerging technology, defense, and services.
"Alan is an innovative leader with a proven track record of improving efficiency within government, delivering results for both agencies and industry, as well as being a thought leader in applying technology to the public sector," said Leadership Connect CEO Michael Crosby. "He joins at a time where our agency and contracting clients face increasing challenges connecting the dots between capabilities and problem-solving.  His leadership in building professional services solutions to draw the lines between those dots will be a tremendous asset."
Thomas was the former head of the Federal Acquisition Service for GSA. His team delivered $65 billion in acquisition and technology solutions annually to nearly every federal department and agency. He is a graduate of Carnegie Mellon (MBA); LBJ School of Public Affairs (MPA); and Grinnell College (History).  He began his career with the Army as a Presidential Management Fellow and worked in the Office of the Secretary of Defense on two occasions as an acquisition analyst and program manager. Before and after his service at GSA, he worked at several Systems Integrators, providing professional services to the federal government. In 2018, he was named one of the "50 Best Bosses in Fed IT."
"I am excited to join a team and organization that is committed to improving the efficiency and effectiveness of the public sector ecosystem," said Thomas. "Leadership Connect has a great product and terrific team that I'm proud to be part of and I'm looking forward to building a professional services practice to complement the product's market-leading data and technology capabilities so users can better shape contract opportunities and policy positions through strong relationships."
Leadership Connect is a data-driven decision intelligence service for the public sector. Its vision is to build a more transparent, data-driven public sector. For over 40,000 users, it helps support better and faster decision-making for everyone from new hires to top performers.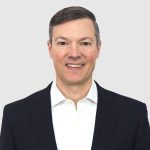 Alan B. Thomas Jr.
Chief Solutions Officer
View his profile in Leadership Connect to see his background and professional network, and connect on LinkedIn to catch his latest posts.