In 2005, the Federal Energy Regulatory Commission (FERC) released a policy statement on income tax allowances, which allowed master limited partnerships (MLPs) to recover an income tax allowance in the cost of service. This order essentially served the public since it simplified investments in public utility assets and assured fair and reasonable rates.
Now, 13 years later, FERC decided to revise its 2005 policy statement, both in response to a court judgment and the recently enacted federal tax cuts.
The decision affected MLP earnings, and shares plunged as a result. This, in turn, prompted big companies like Morgan Stanley to sort through and reevaluate any of their stocks that contain remaining values.
According to Yahoo Finance, on March 15th, Energy Transfer Partners LP, William Cos., Spectra Energy Partners, and Enbridge Energy Partners were all down at least 10%. Other companies who experienced significant drops include Dominion Energy Midstream Partners LP, Enterprise Products Partners, and TC Pipelines LP.
MLPs' attraction for companies, as you may already know, is their high distributions and tax advantage from being partnerships resulting in a reduced cost of capital to fund growth.
But without the tax advantage and the high distributions, stocks are beginning to fall. What will be the attraction now?
We may not have the answer to this, but given this new ruling, you may also be wondering how to best identify the right federal and congressional executives to contact, who may have been involved in this ruling.
And for that, we have many answers.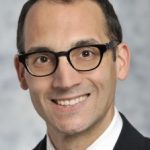 In February, David S. Ortiz became the acting director of the Office of Electric Reliability at the Federal Energy Regulatory Commission [FERC]. Mr. Ortiz was previously the deputy director of the OER and prior to that served as the deputy assistant secretary for energy infrastructure modeling and analysis at the DOE.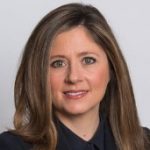 The U.S. Senate confirmed Melissa Burnison as the Department of Energy's assistant secretary for congressional and intergovernmental affairs. Burnison previously served as the director of federal programs at the Nuclear Energy Institute.
Leadership Connect has the contact information you need for decision makers like Mr. Ortiz and Ms. Burnison.
Quickly get in touch with the right people at the federal and state level to achieve your public policy goals.