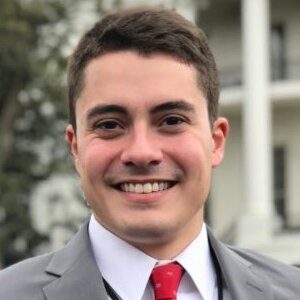 Austin Cantrell was recently named White House assistant press secretary. He was a press assistant for a year and has experience in business, Congress, and the White House. He says on social media he is "passionate about communication excellence, efficiency, and results."
Cantrell has had multiple positions in the White House's Office of Presidential Correspondence, including as associate director of youth correspondence from October 2017 to May 2018, and as associate director for special projects from May 2018 to September 2018. Before the EOP, Cantrell was a press assistant for U.S. Representative Greg Gianforte from August 2017 to October 2017. He also worked in the private sector as a district leader for financial services firm Primerica.
As an undergraduate, Cantrell interned with U.S. Senator Bob Corker in 2014 and 2015. Cantrell graduated from Covenant College in 2017 with a B.A. in interdisciplinary studies.