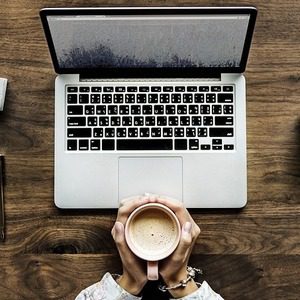 A staple among writers and bloggers of mostly younger generations, Medium was launched by Evan Williams in 2012 as an inclusive space for idea sharing. Upon the website's launch, Williams wrote, "Medium is a new place on the Internet where people share ideas and stories that are longer than 140 characters and not just for friends." However, the site's main function is in question. Namely, critics have asked Medium to define itself as a publisher or a platform. A detailed timeline of the history of Medium helps shed light on this and the website's general evolution over time.
As the timeline points out, in 2014 Williams published a blog post acknowledging some of the more confusing aspects of Medium at that time and outlining possible solutions. He even wrote that "it's hard to understand what Medium is" and promised greater clarity for the future. In 2015, journalist Sarah Lacey posited that Williams was too risk averse to make a decision regarding the platform vs. publisher debate. Williams retorted that Medium is a platform with a publication (Medium's original "flagship publication" was Matter).
While Medium launched its own publications in its early years, it then changed direction and began to function more as a platform for already-established publications. In 2015, however, Williams asserted that Medium was not a publishing tool and expressed his hope for the site to eventually resemble a social network. In 2017, several publishing partners left Medium. Then, that fall, Williams further opened up the site, announcing that "starting today, anyone can enroll in [Medium's] Partner Program and earn money based on the depth and value they provide to members."
The most recent shake-up was announced in February, when Medium announced its plans to launch four of its own subscription publications – with more to come. These publications will sit behind a $5 paywall. Marker, a new publication that examines the impact of business on our lives, is already up-and-running with new leaders: Editor-in-Chief Paul Smalera and Executive Editor Danielle Sacks. OneZero, a tech and science publication, is also newly active, with Siobhan O'Connor, vice president of editorial at Medium, taking the reins. Elemental, Gay Mag, Heated, and Human Parts also made their debuts.
Medium appears to be swaying back towards the role of publisher with its new verticals, but only time will tell what exactly the media company's future holds.