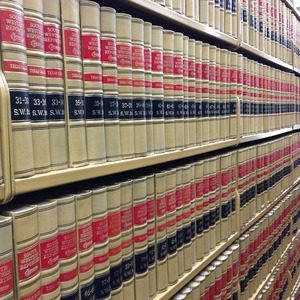 Antitrust and antitrust enforcement is receiving attention as law firms prepare for President-elect Joe Biden's agenda. As the Biden administration is projected to be more stringent on large tech companies and antitrust regulation, law firms seem eager to build out their own antitrust practices. 
This Fried, Frank, Harris, Shriver & Jacobson LLP antitrust and competition law alert  highlights a growing volume of antitrust investigations and lawsuits over the last decade. Tech giants Google and Facebook, for example, are facing monopolization challenges. Meanwhile, state attorney generals are now challenging previously approved mergers. Similarly, Cooley LLP attorneys Jacqueline Grise, Howard Morse, and David Burns have also found a growing trend of challenges to mergers and acquisitions in tech and life sciences. As the Federal Trade Commission is set to flip, more challenges are to be expected.
Notably, FTC Democrat commissioners Rohit Chopra and Rebecca Slaughter have voiced concerns about pharmaceutical mergers and increased drug prices.  
Bill Baer, a member of President-elect Joe Biden's transition team for the FTC, has expressed a need to continue the Justice Department's lawsuit against Google filed in October. Growing enforcement is likely to include further investigations into Big Tech. 
With bipartisan support for antitrust enforcement, Fried Frank attorneys Barry Nigro, Nathaniel Asker, and Aleksandr Livshits expect the next administration to be more aggressive and advise companies to reevaluate their antitrust risk assessments. 
This is coupled with the ongoing case, AMG Capital Management v. Federal Trade Commission, before the Supreme Court. The case will determine if the FTC Act permits the FTC to seek monetary restitution in cases like antitrust and consumer protection. 
Biden had expressed intentions to shore up antitrust laws in an interview with the Associated Press in 2019, stating "I don't think we spend nearly enough time focusing on antitrust measures. And the truth of the matter is, I think it's something we should take a really hard look at," while also suggesting a review of breaking up Facebook. More recently, the Biden-Sanders Unity Task Force has echoed this agenda, stating that "we will vigorously use antitrust laws to fight against mega-mergers in the hospital, insurance, and pharmaceutical industries that would raise prices for patients by undermining market competition."  
This renewed look at antitrust follows notable antitrust hires in law: 
Nigro rejoined Fried Frank in November from the U.S. Department of Justice's antitrust division. He was most recently principal deputy assistant attorney general and was previously deputy assistant AG from 2017 to 2019.  At the DOJ, Nigro oversaw investigations into large-scale tech mergers such as the  $26 billion Sprint and T-Mobile combo and CVS Health's $69 billion acquisition of Aetna. Before his tenure at the DOJ, Nigro served as deputy director for the FTC's Bureau of Competition from 2003 to 2006. He rejoined the firm as chair of Fried Frank's global antitrust and competition practice. 
Andrea Agathoklis Murino left her role as co-chair of Goodwin Procter LLP's antitrust practice and joined Kirkland & Ellis LLP as a partner in Washington earlier this year. Murino is also an alum of the DOJ's antitrust division, where she served as a counsel to the assistant AG. Before that, Murino was an attorney advisor to former Chairman and Commissioner William E. Kovacic at the FTC. Having moved to private practice, Murino has litigated mergers and acquisitions and provided counsel to regulatory compliance with various organizations and trade associations.