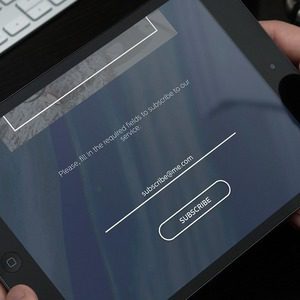 Only 35% of journalists in a Business Wire survey said there is job security in the news industry for the next five years. While not laying out the parameters of the survey, the sentiment is pervasive. Only recently BuzzFeed axed 70 HuffPost staffers, while Sinclair is cutting hundreds and news just broke of Meredith Corp. magazine layoffs. If you're one of those journos, there are moves to make. CJR also has job listing sources at the end of this industry review.
The layoff pileup is something we're watching in tandem with Sen. Amy Klobuchar's (DFL-MN) bill on collective bargaining for publishers. Microsoft Corp. President Brad Smith told Congress he supports action. After another "tongue lashing" yesterday of Big Tech CEOs, change may finally be on the table. It's worth noting Google is doing something to help offset local journalism's decline.
|Read: Local News Initiatives Gain Steam|
Too bad saving jobs can't be retroactive.
More news of note:
Selected political Movers & Shakers:
While this intelligence briefing slants to politics, it's relevant to bookend it with M&A, which can lead to the very thing Washington is trying to combat. A major buy this week was News Corp.'s acquisition of Investor's Business Daily for $275 million. This story cites a Guggenheim Securities report stating the purchase has "significant opportunity for revenue synergies."
There's another undercurrent in news media that could make these acquisitions less valuable and perhaps accelerate the reduction of smaller players. Unless you're buying a platform like Microsoft may be trying to with Discord, there's a real risk of talent having a viable monetary option. This tough take is insightful, but how big is the market for individual newsletters?
this is what the conversation is really about, fyi. popular writers have been subsidizing the work of unpopular writers for years. popular writers going direct, and finally getting paid what they earn, is going to end a lot of careers. https://t.co/P4B2qwFuxe

— Mike Solana (@micsolana) March 20, 2021
Yglesias+ expands on the Substack deal, and is even doing flash sales.
The smaller revenue players may find themselves being consolidated at a faster pace given that factor as a possible influence. You can see that with the recent acquisition of Charlotte Agenda buy Axios, which is also rumored to be eyeing The Athletic.
Congratulations on inventing the newspaper https://t.co/L8EFdZsLCT

— Chris Krewson (@ckrewson) March 26, 2021