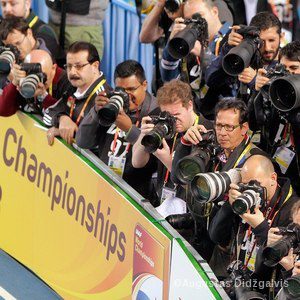 Downsizing in the media industry has been continuous for years and on top of that, they come in big bunches at a time. Take the thousands of planned cuts announced in just several weeks. Just a few days after Vice Media cut 250 jobs, Gatehouse Media has laid off at least 60 employees, according to Business Insider. Just last month, Gatehouse, one of the largest newspaper publishers in the U.S., acquired the publishing arm of Indiana-based Schurz Communications Inc. for about $30 million
The news of Gatehouse's layoffs joins the ranks of Huffington Post, Gannett and Buzzfeed, which all recently announced job cuts totaling around 1,000 people.
According to the Levittown Now, the gatehouse layoffs include the entire photo team at the Bucks County Courier Times, Doylestown Intelligencer and Burlington County Times. One source familiar with the layoffs tells Leadership Connect that most of the cuts were to photographers and sports reporters.
Scott Lockwood, former sportswriter at The Herald Tribune, wrote on Twitter:
ICYMI: Some career news: Yesterday was my final day with the @HeraldTribune and @htpreps due to a round of layoffs at @GateHouse_Media. I thank all of the schools, coaches and players for helping me out along the way. Not sure what's next for me at this time. @APSE_sportmedia

— Scott Lockwood (@IndyScott) February 7, 2019
According to a BI calculation, more than 2,200 media jobs have already been lost so far in 2019.