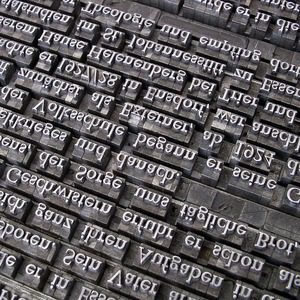 In short, practically everyone.
It's all beats hands on deck as the novel coronavirus pandemic has yet to hit he so-called "peak" in the U.S. and other countries. Its affects are both human and economic, and with state and local governments taking decisive measures, there's a lot to cover for a multitude of even the biggest newsrooms. Whether it's the crime beat reporter or sports, you'll see below there isn't a limit on who editors will call on to help get the news out. (Leadership Connect has its own hand in Advancing The Government's Coronavirus Response.)
While you can pull up a list of health-related reporters, science journalists or health editors, there's a growing list of reporters switching to temporary COVID-19 coverage that we're tracking right here. The Atlantic's Technology Correspondent Alexis Madrigal is even running a new Twitter account, COVID Tracking Project, with Erin Kissane that has garnered over 113,000 followers. And Financial Times stats guy John Burn-Murdoch is helping feed this free-to-see coronavirus update site. On May 4, Banking Editor David Crow said he arrived in New York as FT's first "and hopefully last" coronavirus reporter. Then there is Defense One's "The Prognosis," which has the latest news on the virus and national security. And NPR has a nightly discussion focused on the crisis, a podcast named Coronavirus Daily and its own live update feed, as does the Wall Street Journal here.
For the cybersecurity watchers out there, MIT Technology Review warns: a flood of coronavirus apps are tracking us – now it's time to keep track of them. Its Covid Tracing Tracker (CTT@technologyreview.com) project will document them.
This coronavirus reporting list will be continually updated (last update: Oct. 19, 2021) as we advance our research:
Associated Press Law Enforcement Reporter Mike Sisak;
AP Baseball Reporter  Jake Seiner;
AP Opiod Reporter Geoff Mulvihill;
New York Post City Hall Bureau Chief Julia Marsh;
NYT Crime Reporter Emily Palmer;
NYT Op-Ed Writer Stuart A. Thompson;
NYT Investigative Reporter Jodi Kantor;
NYT Chief Congressional Correspondent Sheryl Gay Stolberg was recruited back to the health care and policy beat on April 20;
Philly Inquirer Pro Sports Reporter Erin McCarthy made the full switch to cover vaccine distribution;
Philly Inquirer Law Enforcement Reporter Vinny Vella;
WSJ Tech Reporter Liza Lin;
WSJ Business Correspondent Julie Wernau;
WSJ Retail Reporter Khadeeja Safdar;
WSJ Tech Reporter Preetika Rana made the full-time switch;
WSJ Domestic Terrorism Reporter Rachael Levy;
WSJ Markets Reporter Stephanie Yang;
WSJ Samsung Reporter Elizabeth Koh;
WaPo Immigration Reporter Abigail Hauslohner;
WaPo Business Reporter Jacob Bogage;
WaPo Investigative Sports Reporter Robert Klemko;
Business Insider Cannabis Reporter Jeremy Berke;
BI Tech Reporter Rob Price;
BI Investigative Reporter Becky Peterson (focusing on cruise lines);
Reuters Census Reporter Nick Brown;
Reuters Legal Correspondent Dan Levine;
Poynter brought in Freelancer Catherine Sweeney;
USA Today Network Albany Correspondent Jon Campbell;
CBS News White House Journalist Fin Gomez;
PBS Frontline Producer Martin Smith;
PBS Newshour Correspondent Amna Nawaz;
Voice of America UN Correspondent Margaret Besheer;
Globe & Mail Business Reporter Sean Silcoff;
Newsweek Travel Reporter Soo Kim;
Bloomberg News Transportation Reporter Shiho Takezawa;
Bloomberg Business Reporter Brian Eckhouse;
The Advocate City Hall Reporter Blake Paterson;
The Advocate State Politics and Government Reporter Sam Karlin;
The Advocate Metro Reporter Youssef Rddad;
Public Integrity Money & Politics Reporter Liz Essley Whyte;
New NPR Tech Reporter Bobby Allyn;
NPR Business/Economics Reporter Danielle Kurtzleben;
NPR Producer Lauren Migaki;
Reveal Data Reporter Melissa Lewis;
Financial Times Corporate Reporter Donato Paolo Mancini;
NY Daily News Courts Reporter Noah Goldberg;
Daily News Courts Reporter Molly Crane-Newman;
Salt Lake Tribune Polygamy Reporter Nate Carlisle;
Cox Media Correspondent Jackie Fell;
CNN Chief National Correspondent John King;
CNN National Correspondent Miguel Marquez;
CNN Tokyo Corresondent Will Ripley;
Times-Picayune Saints Reporter Amie Just;
City & State Politics Reporter Zach Williams;
NBC National Investigative Reporter Suzy Khimm;
NBC News Reporter and Producer Chiara Sottile;
NBC News 2020 Campaign Embed Gary Grumbach;
NBC Investigative Tech Reporter April Glaser;
NBC Investigative Tech Reporter Cyrus Farivar;
NBC Digital Tech Reporter David Ingram;
NBC News Campaign Embed Julia Jester;
CNBC Senior Field Producer Harriet Taylor;
Seattle Times Investigative Reporter Lewis Kamb;
American-Statesman Energy/Environment Reporter Asher Price;
Nature Senior Reporter Amy Maxmen;
New ProPublica Illinois Reporter Tony Briscoe;
Newsday Sports Reporter Anthony Rieber (covering obits);
Politico Money & Politics Reporter Maggie Severns;
Marin Independent Journal Reporter Matthew Pera;
Miami Herald Writer Connie Ogle;
New MarketWatch Coronavirus Reporter (and Mansion Global Editor) Pete Catapano;
WBUR Environmental Reporter Miriam Wasser (focused on seniors);
The Missoulian Natural Resources Reporter Patrick Reilly;
News & Observer Business Reporter Aaron Sánchez-Guerra;
Atlanta Journal-Constitution Writer Kelcie Willis;
Reuters U.S. News Correspondent Gabriella Borter;
Reuters Argentina Correspondent (now in New Mexico) Cassandra Garrison;
Recode Senior Finance Reporter Teddy Schleifer;
Denver Post Education Reporter Meg Wingerter;
The Independent U.S. Reporter Chris Riotta;
KUOW Reporter and Interviewer David Hyde;
Gizmodo Investigative Reporter Shoshana Wodinsky (looking at what companies are profiting);
Arizona Republic Higher Education Reporter Rachel Leingang;
The Record Environment Reporter Scott Fallon;
Tallahassee Democrat Education Reporter CD Davidson-Hiers;
Texas Tribune Law Reporter Emma Platoff;
NYT Seattle Bureau Chief Mike Baker;
Philly Inquirer Media Reporter Rob Tornoe;
Mercury News Housing Reporter Emily DeRuy;
Axios Future of Work Reporter Erica Pandey;
Star Tribune Business Reporter Janet Moore;
WSJ Markets Reporter Caitlin McCabe;
Philadelphia Inquirer Investigative Data Reporter Sara Simon (left organization in September);
Providence Business News Enterprise Reporter Alexa Gagosz;
Sun Sentinel Courts Reporter Marc Freeman;
KNOW-FM Senior Reporter Catharine Richert;
Reuters National Affairs Reporter Nick Brown;
Yahoo Finance Senior Reporter Anjalee Khemlani;
CNN White House Reporter Betsy Klein;
NPR Seattle and Tacoma Reporter Will James;
Reuters M&A Reporter Becca Spalding;
Lincoln Journal Star Business Editor/Reporter Matt Olberding;
ABC News Political Reporter Stephanie Ebbs;
The State's Government Reporter Zak Koeske;
Sacramento Bee Political Reporter Hannah Wiley;
Fortune Staff Writer David Z. Morris;
LA Times Transportation Reporter Laura Nelson (covering vaccine distribution);
ABC News Reporter and Producer Adam Kelsey (off campaign coverage);
Berkshire Eagle North County Reporter Francesca Paris (vaccines);
Politico's Tyler Pager, focusing on the West Wing, will help the health team with COVID-19 coverage;
ABC News Reporter Sophie Tatum;
Fortune's Grady McGregor moved to the vaccine beat in February;
NBC News NOW's Priscilla Thompson;
Spectrum News Politics Reporter Austin Landis;
The New Journal Trending News Reporter Brandon Holveck;
KUOW Reporter Eilís O'Neill has moved to the COVID-19 beat;
The Day Higher Education and Business Reporter Erica Moser;
Reuters Senior TMT Correspondent Douglas Busvine;
NYT National Reporter Sarah Mervosh;
Kitsap Sun Reporter Nathan Piling;
Philadelphia Inquirer Reporter Justine McDaniel; and
… stay tuned for updates. Clients can export this list.
Note some editors are switching to manage the news flow as well.
The editor list includes Bloomberg's David Joachim and Brian Bremner; Yahoo News' Sharon Weinberger; Philly Inquirer's Daniel Rubin; and Chicago Tribune's Eric Krol. And then there's NPR, which still values the role of Public Editor, naming Poynter Senior Vice President and Media Ethicist Kelly McBride to the role on April 6. Among other things, she will analyze the balance of coverage given the pandemic. And The San Francisco Chronicle's Nanette Asimov, who's been reporting on education since 1989, took a health editor role in April to manage COVID-19 coverage but moved back to higher education coverage in September. Des Moines Register Politics Editor Rachel Stassen-Berger is taking on coronavirus stories as well; while Alexandra Sifferlin is handling Medium's coverage. Deputy Political Editor Nathan Hurst is producing a morning call on Covid-19 for C-Span. And Seattle Times' Gina Cole is now the coronavirus coordinating editor, while NYT Assistant Editor Albert Sun is gathering Covid-19 data. Update: Cole left Seattle Times on Nov. 11 to join the communications team at Zillow Group Inc.
(Wayne McKenzie & Megan Kashtan are contributing to this report.)