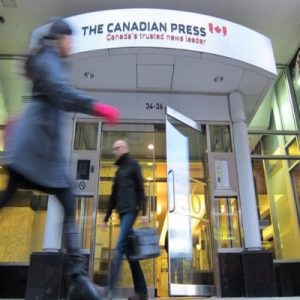 The Facebook Journalism Project and The Canadian Press are launching the Facebook-Canadian Press News Fellowship which will be a one year, $1 million program that will hire eight journalists to cover pressing issues in local communities across Canada. These fellows will report on important issues in local communities, including the coronavirus pandemic and issues of racial injustice. 
"Canadians need trusted journalism now more than ever. Facebook's important contribution will create valuable opportunities for eight journalists for the next year. Their reporting, guided by editors at CP, will further inform Canadians on pressing issues that are having an impact on communities across the country," said CP President Malcolm Kirk.
Facebook-Canadian Press News Fellowship's launch follows The Facebook Journalism Project's grant program, which gave 81 Canadian news organizations grants to cover costs associated with reporting on COVID-19 in their communities.
Facebook's relationship with news outlets has been rocky when it comes to how its news feed algorithm works. As the social media behemoth has amassed over 2 billion users, news outlets have shared as much of their content on the network. This has led to certain outlets being favored by the company's algorithm, thus giving them access to a wider audience. 
Just last month Canadian publishers called on the federal government to force tech giants like Facebook and Google to share their advertising revenue with media companies who have  seen dramatic drops in reported advertising revenues due to the COVID-19 pandemic.