Our flagship product, including all modules
Connect with the C-suite, board members, federal and congressional leaders, and more. Ideal when dealing with leaders who move across government, business, or media.  Or, when seeking to influence and sell across more than one vertical.
Find the right contact for business development
Put together an event of legislative directors
Build an email list of executives for your important thought leadership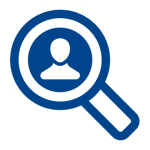 Easy Searching
Instant people and organization lookups
Interactive search tool for building lists for events, email campaigns, lobbying, and sales campaigns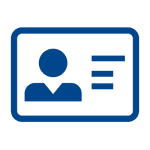 Detailed Profiles
Contact data
Accurate
Searchable
Biographies include career history and education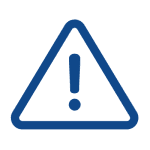 Alerts
Track contacts important to you who change positions
Next to impossible to keep up without technology
Receive an alert when a position on your list becomes vacant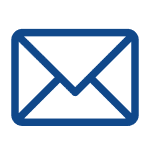 Emailer
Deliver your message to a high quality contact list from the Leadership Connect database
Design, send and track compliant email campaigns
Leadership at the Most Important Organizations
Board Members · C-Suite · Congressional Leaders · Mayors · Legislative Directors · Journalists · Purchasing Managers · IT Directors · Federal Policy Makers · Producers · Lobbyists · Law Clerks · Vacancies · Heads of State Education Departments · Attorneys General · Human Resources · Executive Assistants · Judges
Congress · S&P 500 · Federal Departments & Agencies · Top Private Companies · Major Law & Lobbying Firms · The White House · Embassies · Federal & State Courts · Foundations · PACs · TV Programs · Colleges & Universities · Financial Institutions · State Legislature · Blogs · Caucuses · Hospitals · City Councils · Newspapers
Modules
Access all Leadership Connect data or focus on the modules you need
Connect with over 176,000 federal government officials such as:
Key department officials, purchasing contacts, secretaries, career and non-career SES appointees, advisors, program managers, deputies, directors, and assistants
Depth: Interactive org charts cover 33,000 federal offices with 15 levels of hierarchy. Contacts include human resources, communications, operations, acquisitions, and financial officers for every department, independent agency, and office, including the EOP and all military branches.
Purchasing Insight:  View current federal contract opportunities and awards from FedBizOpps valued over $25K.
Over 47,000 congressional positions including committee and caucus memberships, chiefs of staff, legislative directors, legislative assistants, schedulers, and more
Depth: Find staffers based on the activities of the Members of Congress they work for, including caucus positions, committee or subcommittee chair or ranking, and jurisdiction of committees on which Members of Congress sit.
Over 150,000 contacts spanning city, county, state, and territory governments across the United States
Includes candidates for office, city managers, chief financial officers, appointees, attorneys general, police chiefs, and many more
Depth: Find officials in municipal and state governments based on term expirations, upcoming elections, retirement year, party affiliations, and political appointments.  Find contact information for mayors and city council members, state legislators and aides, law enforcement personnel, governor's offices, state boards, department and agency heads, and much more.
Over 140,000 board members and C-level executives of larger US public and private corporations along with global public companies
Depth: Precise tagging of job functions such as HR, IT, legal, sales, and finance.  Deep biographical profiles for C-level executives and board members include detailed career information and current positions and board memberships. Board listings also feature outside affiliations for non-employee Directors.  Unique hierarchical presentation of parent companies shows the levels of ownership for more than 14,000 subsidiaries and divisions, so you can easily find out "who owns whom."
60,000 media contacts including editors, reporters, producers, guest bookers, columnists, bloggers and online journalists, researchers, hosts, and senior management
Depth: Search by beat, regional bureaus, media outlet, education.  View listings for media outlets, displaying journalists, editors, writers, and reporters broken out by bureaus/desks, with full contact info, beat, notes, and social media accounts.
82,000 leadership roles including Managing Partners, C-Suite, Practice Heads, Judges, and Law Clerks at top law firms and federal and state courts
Depth: Search across law firm headquarters, branch offices, committees, and practice groups. Filter by attorney specialty, practice area, firm size, or location and view contact details and biography information. Find chambers by judge, jurisdiction, district and location, and view 5,000 federal and state law clerks.
150,000 nonprofit industry contacts including executives, board members, and administration
Access to associations, foundations, colleges and universities, charities, museums, and more
Depth: Filter across the diverse industry by nonprofit mission or focus, annual budget, university size, and location. Search by leadership level, area of expertise, career history and more to find the contact information and biography details for the leaders you need.