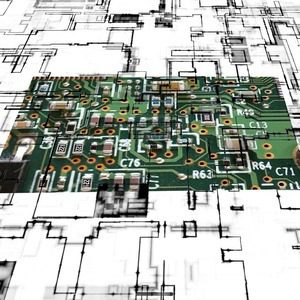 Global supply chains have become an increasingly relevant issue in the past two years as the COVID-19 pandemic has illuminated how easily supply chains are disrupted. Vulnerabilities within global supply chains have far reaching impacts as issues in one country can create shortages of goods and services — leading to bottlenecks and rising prices around the world. With increasing domestic and international inflation, governments want legislative solutions to supply chain issues to drive down prices. As pandemic restrictions are lifting in the U.S., demand is increasing. However, continued pandemic lockdowns in China have disrupted cargo shipments, the supply of resources to countless industries, and the importation of goods to the U.S. Additionally, the war in Ukraine is causing global shortages of natural resources, oil and gas, steel, and food, as well as labor and transportation disruptions through the region. And then there is supplier health. Any legislative action that is taken must bolster supply chain resilience to reduce existing backlogs and prevent future global disruptions.
The Case for the Bipartisan Innovation Act
The legislation was birthed from the supply chain crisis impacting all aspects of daily American life. The Bipartisan Innovation Act is the product of over a year of separate work in the House and Senate, resulting in a conference committee, which is expected to begin in the coming weeks. The name, Bipartisan Innovation Act (BIA), refers to the final, combined bill that will result from the conference, though the legislative effort has had many different names. The overall legislative push aims to bolster U.S. competitiveness, specifically concerning China's growing economic and technological power. Most notably, the House and Senate bills address the domestic manufacturing of semiconductors, supply chain resiliency, funding for research and development, job creation and workforce programs, and global technological leadership.

Secretary of Commerce Gina Raimondo explained that "with demand for chips at an all-time high, we must bring chip production — and its good-quality manufacturing jobs — back home to the United States." Raimondo also said the goal of the innovation legislation is "to secure our supply chains better, create good-paying jobs across the country, invest in scientific innovation, and revitalize American semiconductor manufacturing." Senate Commerce, Science, and Transportation Committee Chair Maria Cantwell (D-WA) highlighted the legislation as "an opportunity to help establish, on a continued basis, American leadership in technology, to employ more people to help our country compete in the economy of the future."
As senior officials in the Biden Administration and Congressional Committee leadership have made clear, the wide-reaching goals of BIA would bolster global supply chains, expand American competitiveness, and increase domestic manufacturing to create jobs. These long-standing ambitions have persisted through multiple presidential administrations, but the continued impacts of COVID-19 and current levels of inflation have pushed Congress to make the legislation a priority and enter an increasingly rare conference committee.
Life Moves Fast, Congress Should Too: The Path to Conference
In the Senate, BIA began as a bipartisan competitiveness package led by Senate Majority Leader Chuck Schumer (D-NY) and Sen. Todd Young (R-IN), known as the Endless Frontier Act (EFA). This bill was introduced in April 2021 with 13 cosponsors: seven Republicans and six Democrats. The EFA originated in the Senate Commerce Committee with the stated purpose to "establish a new Directorate for Technology and Innovation in the National Science Foundation, to establish a regional technology hub program, to require a strategy and report on economic security, science, research, innovation, manufacturing, and job creation, [and] to establish a critical supply chain resiliency program."
After the Senate Commerce Committee approved the EFA in May, it was combined with multiple other bills from other Senate committees to become the U.S. Innovation and Competition Act (USICA). This package includes 34 separate pieces of legislation and nine approved amendments out of the 616 amendments submitted. The Senate passed USICA on May 28, with a 68-32 bipartisan vote.
In the House, BIA originated with the National Science Foundation (NSF) for the Future Act in the House Science, Space, and Technology Committee, which was primarily seen as a companion bill to the EFA. This bill was led by House Science Committee Chair Eddie Bernice Johnson (D-TX) and 50 cosponsors: 37 Democrats and 13 Republicans. The NSF for the Future Act passed the House on June 28, with a 345-67 vote.
Another originating piece of BIA in the House was the Ensuring American Global Leadership and Engagement (EAGLE) Act in the House Foreign Affairs Committee. This bill focuses on U.S. competition with China, aiming to "revitalize and reassert United States leadership, investment, and engagement in the Indo-Pacific region and globally." The House Foreign Affairs Committee approved the EAGLE Act in July.
The House then combined multiple bills to create their parallel version of USICA. The House competition package included House Science Committee legislation on the NSF, Department of Energy, National Institute of Standards and Technology (NIST), and the EAGLE Act. This package came to be known as the America Creating Opportunities for Manufacturing, Pre-Eminence in Technology, and Economic Strength (COMPETES) Act. The America COMPETES Act comprises 24 separate bills and has 101 cosponsors: 100 Democrats and one Republican. The bill was approved by the House Science Committee in January and passed the full House on Feb. 4, with a 222-210 vote, mainly along party lines.
Though USICA and the America COMPETES Act have similar goals and identical funding for semiconductor manufacturing, the considerable differences between the bills require a conference committee to be held. Each bill contains unique provisions and varying funding levels and program timelines. Specific differences include restrictions on how recipients can use funding from Creating Helpful Incentives to Produce Semiconductors (CHIPS) grants in the America COMPETES Act. The House bill also establishes labor, human rights, and environment requirements for Generalized System of Preferences (GSP) members and funding for a medical stockpile through the Department of Health and Human Services. Many priorities in the House bill could result from primarily being developed by Democrats, including significant climate funding. USICA, which was created through a more bipartisan process, establishes a new exclusion process for goods under Section 301 tariffs. USICA also includes funding for NASA space programs and the Defense Advanced Research Projects Agency (DARPA), and a new sanctioning authority based on cybersecurity and trade secrets.
Entering the Conference Committee
On March 28, the Senate passed the America COMPETES Act substituted with the text of USICA by a 68-28 vote. The House rejected the Senate amendment through unanimous consent and formally requested a conference committee on March 31. On April 7, both the House and Senate named their conferees. In total, 107 conferees were named for BIA, including 26 Senators and 81 members of the House. This large number can be attributed to the many committees that hold jurisdiction over the two bills, including 15 House committees. Additionally, the conferees include many members with committee leadership positions.
Schumer stated, "the Democratic conferees will ensure that the Senate-passed bill stays on track to create more good-paying jobs, boost domestic manufacturing, and spark American ingenuity that will be the engine that drives our economy forward for years to come." House Speaker Nancy Pelosi (D-CA) explained that "under the leadership of our outstanding and experienced committee chairs and conferees, the House will champion key priorities with bipartisan support that will advance our families' financial security and our nations' economic security. These priorities include investing $52 billion to produce more semiconductor chips in America and $45 billion to advance manufacturing at home, which will help address supply chain disruptions that increase costs for Americans. We will also fight to reinvigorate American innovation through research and development, diversify our STEM workforce, and promote American interests and values abroad."
The House and Senate end their two-week Easter recess and return to session on April 25. The BIA conference could begin once the chambers are back in session. Leadership in both the House and Senate seem to be publicly encouraging a final bill to be sent to President Biden soon, though the actual timeline is unclear. As Congress moves through the conference process, Leadership Connect will continue to closely follow the legislation's development and its impact on federal policy and funding that will reach every sector from manufacturing to corporations to state and local governments.
| | |
| --- | --- |
| Conferees | |
| House | Senate |
| Science, Space, and Technology Committee | Sen. Patty Murray (D-WA)- Health, Education, Labor, and Pensions Committee Chair |
| Rep. Eddie Bernice Johnson (D-TX)- Chair | Sen. Ron Wyden (D-OR)- Finance Committee Chair |
| Rep. Zoe Lofgren (D-CA) | Sen. Maria Cantwell (D-WA)- Commerce, Science, and Transportation Committee Chair |
| Rep. Suzanne Bonamici (D-OR) | Sen. Bob Menendez (D-NJ)- Foreign Relations Committee Chair |
| Rep. Ami Bera (D-CA) | Sen. Sherrod Brown (D-OH)- Banking, Housing, and Urban Affairs Committee Chair |
| Rep. Haley Stevens (D-MI) | Sen. Jon Tester (D-MT)- Veterans' Affairs Committee Chair |
| Rep. Jamaal Bowman (D-NY) | Sen. Mark Warner (D-VA)- Intelligence Committee Chair |
| Rep. Bill Foster (D-IL) | Sen. Gary Peters (D-MI)- Homeland Security and Governmental Affairs Committee Chair |
| Rep. Frank Lucas (R-OK)- Ranking Member | Sen. Tammy Baldwin (D-WI) |
| Rep. Randy Weber (R-TX) | Sen. Martin Heinrich (D-NM) |
| Rep. Brian Babin (R-TX) | Sen. Mark Kelly (D-AZ) |
| Rep. Michael Waltz (R-FL) | Sen. John Hickenlooper (D-CO) |
| Rep. Mike Garcia (R-CA) | Sen. Raphael Warnock (D-GA) |
| Energy and Commerce Committee | Sen. Roger Wicker (R-MI)- Commerce, Science and Transportation Committee Ranking Member |
| Rep. Frank Pallone (D-NJ)- Chair | Sen. Mike Crapo (R-ID)- Finance Committee Ranking Member |
| Rep. Anna Eshoo (D-CA) | Sen. Jim Risch (R-ID)- Foreign Relations Committee Ranking Member |
| Rep. Jan Schakowsky (D-IL) | Sen. Richard Burr (R-NC)- Health, Education, Labor, and Pensions Committee Ranking Member |
| Rep. Doris Matsui (D-CA) | Sen. Rob Portman (R-OH)- Homeland Security and Governmental Affairs Committee Ranking Member |
| Rep. Paul Tonko (D-NY) | Sen. Chuck Grassley (R-IA)- Judiciary Committee Ranking Member |
| Rep. Lisa Blunt Rochester (D-DE) | Sen. Richard Shelby (R-AL)- Appropriations Committee Ranking Member |
| Rep. Darren Soto (D-FL) | Sen. Pat Toomey (R-PA)- Banking, Housing, and Urban Affairs Committee Ranking Member |
| Rep. Cathy McMorris Rodgers (R-WA)- Ranking Member | Sen. John Barrasso (R-WY)- Energy and Natural Resources Committee Ranking Member |
| Rep. Larry Bucshon (R-IN) | Sen. Shelley Moore Capito (R-WV)- Environment and Public Works Committee Ranking Member |
| Rep. Buddy Carter (R-GA) | Sen. Jerry Moran (R-KS)- Veterans' Affairs Committee Ranking Member |
| Rep. Jeff Duncan (R-SC) | Sen. John Cornyn (R-TX) |
| Rep. Dan Crenshaw (R-TX) | Sen. Todd Young (R-IN) |
| Foreign Affairs Committee | |
| Rep. Gregory Meeks (D-NY)- Chair | |
| Rep. Ted Deutch (D-FL) | |
| Rep. Karen Bass (D-CA) | |
| Rep. Joaquin Castro (D-TX) | |
| Rep. Chrissy Houlahan (D-PA) | |
| Rep. Sara Jacobs (D-CA) | |
| Rep. Adam Kinzinger (R-IL) | |
| Rep. Michael McCaul (R-TX)- Ranking Member | |
| Rep. Steve Chabot (R-OH) | |
| Rep. Ann Wagner (R-MO) | |
| Rep. Mark Green (R-TN) | |
| Rep. Young Kim (R-CA) | |
| Ways and Means Committee | |
| Rep. Richard Neal (D-MA)- Chair | |
| Rep. Earl Blumenauer (D-OR) | |
| Rep. Danny Davis (D-IL) | |
| Rep. Suzan DelBene (D-WA) | |
| Rep. Judy Chu (D-CA) | |
| Rep. Dan Kildee (D-MI) | |
| Rep. Jimmy Gomez (D-CA) | |
| Rep. Kevin Brady (R-TX)- Ranking Member | |
| Rep. Vern Buchanan (R-FL) | |
| Rep. Adrian Smith (R-NE) | |
| Rep. Darin LaHood (R-IL) | |
| Rep. Carol Miller (R-WV) | |
| Agriculture Committee | |
| Rep. David Scott (D-GA)- Chair | |
| Rep. Chellie Pingree (D-ME) | |
| Rep. Glenn Thompson (R-PA)- Ranking Member | |
| Armed Services Committee | |
| Rep. Donald Norcross (D-NJ) | |
| Rep. Veronica Escobar (D-TX) | |
| Rep. Blake Moore (R-UT) | |
| Education and Labor Committee | |
| Rep. Bobby Scott (D-VA)- Chair | |
| Rep. Joe Morelle (D-NY) | |
| Rep. Virginia Foxx (R-NC)- Ranking Member | |
| Financial Services Committee | |
| Rep. Maxine Waters (D-CA)- Chair | |
| Rep. Sylvia Garcia (D-TX) | |
| Rep. Andy Barr (R-KY) | |
| Homeland Security Committee | |
| Rep. Dina Titus (D-NV) | |
| Rep. Val Demings (D-FL) | |
| Rep. Michael Guest (R-MS) | |
| Judiciary Committee | |
| Rep. Jerrold Nadler (D-NY)- Chair | |
| Rep. Mary Gay Scanlon (D-PA) | |
| Rep. Tom Tiffany (R-WI) | |
| Natural Resources Committee | |
| Rep. Raul Grijalva (D-AZ)- Chair | |
| Rep. Donald McEachin (D-VA) | |
| Rep. Yvette Herrell (R-NM) | |
| Oversight and Reform Committee | |
| Rep. Carolyn Maloney (D-NY)- Chair | |
| Rep. Ro Khanna (D-CA) | |
| Rep. James Comer (R-KY)- Ranking Member | |
| Small Business Committee | |
| Rep. Nydia Velazquez (D-NY)- Chair | |
| Rep. Sharice Davids (D-KS) | |
| Rep. Scott Fitzgerald (R-WI) | |
| Transportation and Infrastructure Committee | |
| Rep. Peter DeFazio (D-OR)- Chair | |
| Rep. Tom Malinowski (D-NJ) | |
| Rep. Rick Crawford (R-AR) | |
| Veterans' Affairs Committee | |
| Rep. Mark Takano (D-CA)- Chair | |
| Rep. Chris Pappas (D-NH) | |
| Rep. Mike Bost (R-IL)- Ranking Member | |