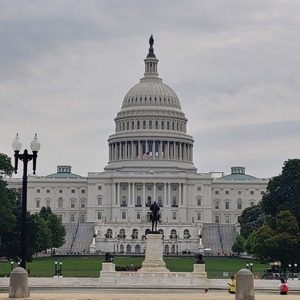 Shortly after the Nov. 3 election, both chambers will hold votes to choose their leadership teams for the 117th Congress. In the House Democratic Caucus, Speaker Nancy Pelosi (D-CA, 12), Majority Leader Steny Hoyer (D-MD, 5), and Majority Whip James Clyburn (D-SC, 6) are all expected to remain in their posts for the next Congress. However, as Assistant Speaker Ben Ray Lujan (D-NM, 3) runs for the open Senate seat in New Mexico, three lawmakers are vying to fill his position. Reps. David Cicilline (D-RI, 1), Tony Cardenas (D-CA, 29), and Katherine Clark (D-MA, 5) have already begun jockeying to replace Rep. Lujan as the fourth-ranking House Democrat. Rep. Cicilline has leadership experience as head of the Democratic Policy and Communications Committee (DPCC) and is currently co-chair of the Congressional LGBT Equality Caucus. Rep. Cardenas has chaired the Congressional Hispanic Caucus (CHC) BOLD PAC for six years and served in a leadership position during the 115th Congress representing members serving five or fewer terms. Rep. Clark is currently the House Democratic vice chair and is the highest-ranking woman in a leadership position after Speaker Pelosi. If elected, she would be the first woman besides Speaker Pelosi to hold a position above vice chair.
With Rep. Hakeem Jeffries (D-NY, 8) expected to remain as chair of the House Democratic Caucus and Clark not running for a second term as vice chair, at least three Democrats are vying for her position. Reps. Pete Aguilar (D-CA, 31), Robin Kelly (D-IL, 2), and Deb Haaland (D-NM, 1) have all expressed interest in the sixth-ranking House Democrat position. Rep. Aguilar is a Chief Deputy Whip in the House Democratic Caucus and a member of the CHC. If Rep. Cardenas loses his bid for Assistant Speaker, Rep. Aguilar might have an edge if Democrats want to ensure that at least one member of the CHC has a role in Democratic House Leadership. Rep. Kelly is a member of the Congressional Black Caucus (CBC) and is co-chair of the Gun Violence Prevention Task Force. Haaland is the former New Mexico Democratic Party chair and is one of the first two Native American women elected to Congress in 2018 – she would be the first to serve in House leadership, if elected.
As Cicilline looks for a promotion to Assistant Speaker, the DPCC is considering restructuring its current composition, which consists of one "chair of chairs" and three co-chairs, and instead having four equal co-chairs instead of three. The three current co-chairs, Reps. Debbie Dingell (D-Mi, 12), Ted Lieu (D-CA, 33), and Matt Cartwright (D-PA, 8), are all running for a second terms. So far, the only other contender is Rep. Joe Neguse, one of the two freshman representatives in leadership and a member of the CBC.  The other freshman representative, Veronica Escobar, is running for the Congressional Hispanic Caucus chair.
As for the Democratic Congressional Campaign Committee (DCCC) chair position, it is unclear whether Rep. Cheri Bustos (D-IL, 17) will return for another term. If she chooses not to run, potential candidates whose names have been floated include Reps. Mark Veasey (D-TX, 33rd) and Tony Cardenas (D-CA, 29). Other variables for House Leadership are in play as well. For instance, if Democratic presidential nominee Joe Biden wins the November election, it could have a ripple effect as he appoints members to his Cabinet.
In the House Republican Conference, Kevin McCarthy (R-CA, 23) is confident he will remain the House GOP leader for the 117th Congress. House Minority Whip Steve Scalise (R-LA, 1) is also expected to remain in his post for the next Congress. Rep. Liz Cheney (R-WY, at-large), who is the third-ranking House Republican, may face a leadership challenge as she vies to continue in her role as chair of the House Republican Conference. Cheney, the only woman in House GOP leadership, has taken a reputation hit from the right wing of the Republican Conference since her outspoken criticisms of Trump and his tweets. So far, though, no Republican has come forward and announced that they will take on Cheney. The future for the current National Republican Congressional Committee (NRCC) chair Rep. Tom Emmer remains uncertain, however, he is confident that he already has the votes to remain in his position (R-MN, 6).
Leadership elections typically take place within a few weeks of the general election. Leadership Connect will be watching closely to see how these races unfold during this unusual season.