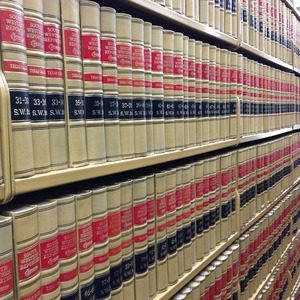 Each autumn, federal courts at every level, from district courts to the Supreme Court, welcome thousands of law clerks to a position that distinguishes a newly-minted attorney by teaching them the inner workings of the federal courts. Leadership Connect provides the latest term clerks for more than 870 federal judges at all levels. No judicial content provider has more clerks in more courts than we do.
While securing any clerkship is an honor, we highlighted a few 2019 to 2020 term clerks that feature the background that distinguishes them as the freshest legal talent in the country:
Laura Wolk, Law Clerk for Associate Justice Clarence Thomas, Supreme Court of the United States
Laura Wolk, graduated from Notre Dame Law School in 2016 and is about to start a clerkship with Supreme Court Justice Clarence Thomas for the Court's October 2019 Term. She was a member of the Notre Dame Law Review, and has previously clerked for two federal judges, Judge Janice Brown on the U.S. Court of Appeals for the D.C. Circuit and Judge Thomas Hardiman on the U.S. Court of Appeals for the Third Circuit. During law school, she worked as a summer associate at Dechert LLP in Philadelphia and spent a brief amount of time at Kirkland & Ellis' Washington, D.C. office as an appellate litigator. Her impressive resume is bolstered by the fact that she has been blind since infancy. Wolk is only the second blind Supreme Court clerk and has given numerous speeches to legal societies and Catholic groups about how her disability and her faith have informed her understanding of the law.
 Taylor Pitz, Law Clerk for Chief Judge Sidney Thomas, United States Court of Appeals for the Ninth Circuit
Perhaps no current clerk has a more interesting example of becoming a lawyer later on in their career than Taylor Pitz, a current clerk with Chief Judge Sidney Thomas on the Ninth Circuit Court of Appeals. Before getting her bachelor's and JD from UCLA, Taylor was a professional surfer who demonstrated products for Billabong and wrote news articles for sports magazine The Inertia. She also worked as a marketing professional for Hurley International and did an externship for Judge Ronald Lew on the Central District of California in the summer of 2017.
 Divya Subrahmanyam, Law Clerk for Judge Vernon Broderick, United States District Court for the Southern District of New York
No U.S. District Court is more storied or more prominent than the Southern District of New York. Because it has jurisdiction over Manhattan, the Southern District naturally deals with many cases dealing with international finance and trade and high-profile questions of civil rights. One clerk currently working on the Southern District who has personal experience with human rights law, both domestic and international, is Divya Subrahmanyam. Divya is now clerking for Judge Vernon Broderick, but she has previously worked with the Urban Justice Center on issues of consumer advocacy, with the Mississippi Center for Justice on disparities in school discipline for students with disabilities, and the Children's Law Center of Los Angeles, where she advocated for children in foster care. In a rare opportunity, she also interned with the United Nations as a public relations assistant to the Khmer Rouge Tribunals in Cambodia after finishing a degree in International Studies from Yale and before starting law school at Harvard the next year.
 Pichaya "Poy" Winichakul, Law Clerk for Judge Joseph Greenaway, United States Court of Appeals for the Third Circuit
It is not uncommon for clerks to have more than one clerkship, especially as competition in the legal field gets more intense. Indeed, for jobs clerking on U.S. Circuit Courts or the Supreme Court, this is almost mandatory. One such clerk, currently working with Judge Joseph Greenaway on the Third Circuit is Pichaya "Poy" Winichakul. Before her current clerkship on the Third Circuit, she clerked on the Northern District of Ohio, served as the editor-in-chief of the NYU Law Review, and worked as a legal intern with the NAACP Legal Defense and Educational Fund and Southern Poverty Law Center on criminal justice reform and voting rights. Prior to law school, she co-founded LaunchProgress, a political group that promoted young progressive candidates, and engaged young people on courts and legal advocacy with People for the American Way.
 Adam Hoock, Law Clerk for Judge Robin Rosenbaum, United States Court of Appeals for the Eleventh Circuit
Adam Hoock graduated cum laude from Notre Dame in 2008 with a focus on Spanish and philosophy. He then went on to get a master's in Hispanic literature from Indiana University, where he worked as a paralegal volunteer with Americans for Immigrant Justice, representing unaccompanied children who need immigration help. Ultimately, he decided that law was his main passion, so he enrolled at the University of Miami School of Law, and ultimately graduated first in his class, edited the U Miami Law Review, and made dean's list every semester he attended. After graduation, he clerked for Judges Darrin Gayles and Paul Huck on the Southern District of Florida, then became an associate in the Miami office of Hogan Lovells. This year, Adam will clerk for Judge Robin Rosenbaum on the Eleventh Circuit Court of Appeals.
Eric Wessan, Law Clerk for Judge James Ho, United States Court of Appeals for the Fifth Circuit
Eric Wessan is currently a clerk for Judge James Ho on the Fifth Circuit, but he previously served as a vice consul of policy for the UK Government in their Chicago office during the David Cameron ministry and the immediate fallout of the June 2016 Brexit referendum. Other experiences that set him apart include working as a Politics and Policy Intern with the Republican Governors Association. During his time at the University of Chicago Law School, Eric chaired the school's Edmund Burke Society, where he led a debate on immigration that attracted national media attention about the role of free speech on college campuses.
 William Hudson, Law Clerk for Judge Stephen F. Williams, United States Court of Appeals for the District of Columbia Circuit
William Hudson is currently a clerk for Senior Circuit Judge Stephen F. Williams on the DC Circuit Court of Appeals. The DC Circuit is often seen as a stepping stone to the Supreme Court, with several Supreme Court Justices including Brett Kavanaugh, John Roberts, Ruth Bader Ginsburg, Clarence Thomas, and Antonin Scalia being appointed from the DC Circuit bench. William Hudson's prior experience was in media, where he worked as a journalist and producer for CNN prior to graduating from Yale Law. William's DC Circuit clerkship comes on the heels of a clerkship on the U.S. District Court for the District of Columbia.
 Tyler Finn, Law Clerk for Judge Amalya Kearse, United States Court of Appeals for the Second Circuit
Judges can take senior status as a sort of semi-retirement that allows a new judge to take their place. They still hear cases and have clerks, but generally at a reduced level than an active judge. One of Senior Judge Amalya Kearse's clerks on the Second Circuit Court of Appeals is Tyler Finn. Mr. Finn worked as a researcher with Human Rights Watch. He also worked as an Electoral Affairs Specialist with the Organization of American States, an inter-governmental organization that promotes trade and cooperation between countries in North America, the Caribbean, and South America. During his time at Columbia Law, he worked both as an associate for Jenner & Block and with the ACLU.