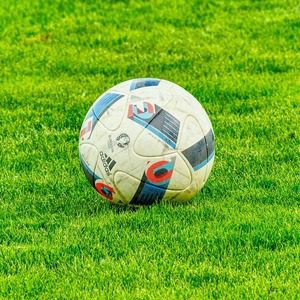 Almost all seasonal sports have been shut down amid the Covid-19 outbreak. With the exception of a very Mets update from ESPN about starting pitcher Noah Syndergaard, with no games to cover, some sports anchors are getting creative.
Many have decided that a trip down memory lane is the best way to go. Mark Giangreco, sports anchor at WLS in Chicago, will be showing some of his old segments from the 90s. His show will cover the greatest moments in sports history while also staying on top of any sports-related Covid-19 updates.
Other sports programs are simply taking a hiatus. WGN, also in Chicago, has put its new show "GN Sports" on hold for the time being, with a newscast on the virus slated to take its place. In Harrisburg, WHTM sports anchor Damon Turbitt decided to show a virtual simulation of what a cancelled NHL game could have looked like. This is definitely one of the more unconventional approaches.
ESPN, meanwhile, is considering pushing up the release of some original content, such as documentaries and other films. They are also planning to put archived content back on the air, possibly with "theme nights" that show back-to-back reruns of games. So, while some sports programming is cancelled, you can still watch ESPN and other relevant shows while you're at home these next few weeks.
And lest we forget, the hilarity of Americans discovering Australian football is pretty good content in and of itself.
FOLKS THIS IS NOT A DRILL. EVERYBODY STAY CALM.

🚨THERE ARE LIVE SPORTS ON FS1 RIGHT NOW🚨

ITS AUSTRALIAN RULES FOOTBALL, BUT WHO CARES ANYMORE? I HAVE NO IDEA WHAT IS GOING ON BUT THIS IS TREMENDOUS CONTENT.

— Nick Burt (@nickburt13) March 21, 2020