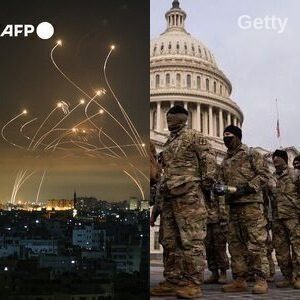 Before the Jan. 6 insurrection at the Capitol building, before the countless recounts, there was election ̶n̶i̶g̶h̶t̶  week — the week many eyes were on souped-up map magisters John King of CNN, Steve Kornacki of MSNBC and Bill Hemmer of Fox News.
The trio brought out an old school news consumption vibe while also bringing out the memers both young and seasoned.
"Hey Kasie, I have to stop you. Steve Kornacki has a piece of paper in his mouth."#tbtpic.twitter.com/I9DAMMhGv4

— Jacob Rubashkin (@JacobRubashkin) November 6, 2020
There's a new place for fans to find Kornacki as he joins our Movers & Shakers list. He just signed a four year, multi-million dollar deal with NBCUniversal. The Los Angeles Times reports Kornacki will be a regular analyst on NBC's "Football Night in America" and the halftime report on "Sunday Night Football." He will also be a part of the network's Super Bowl telecast in 2022, LAT says.
Other select Movers (there were 141 new positions) include:
In News of Note:
The theme of the last few bullets is something this intelligence briefing highlighted in its previous edition. Political extremism has brought new light to the problem of misinformation and disinformation — so-called fake news. New, that is, for those that haven't read Chapter 7 of the Thomas Mann & Norman Ornstein book, 'It's Even Worse Than It Looks,' summarized here.
In the middle, facts can be distorted and opinions can diverge. There's no more shocking result than in the most alarming events this week regarding the Israeli-Palestinian conflict. As the wire feeds report, the general public can only watch the results.
Israel's Iron Dome defence system and rockets launched from Beit Lahia in the Gaza Strip rise into the night sky on May 14

📸 Anas Baba pic.twitter.com/vQmNuIhhJe

— AFP News Agency (@AFP) May 14, 2021