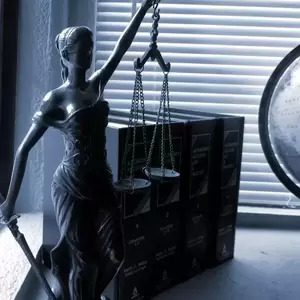 Brevard County is currently facing a contested race for sheriff in a time that residents are wondering what the future of policing will look like, including identifying markers for success like a safe community and allocating resources to best respond to a call or incident.
Here are the candidates for Brevard County Sheriff:
Wayne Ivey (R)
Wayne Ivey is the current sheriff of Brevard County. He was first elected as Brevard County Sheriff in 2012. Before coming to the county, he worked as a corrections deputy in Clay County; Patrol Deputy Sheriff in Putman County; and then returned to Clay County to be a narcotics detective. According to his campaign website, he has received the endorsements of county leaders such as Brevard County Tax Collector Lisa Cullen and Brevard County State Attorney Phil Archer.
Alton Edmond (D)
Alton Edmond is currently a criminal defense lawyer. He owns his own firm, Edmond Law LLC; is an adjunct professor at Eastern Florida State College; and is motivational speaker through his own business, Edmond Inspiration. According to his LinkedIn profile, he previously worked as an assistant public defender and as a law clerk for Orange County. He has the received the endorsement of Sen. Bernie Sanders.
Why should we watch out for this race?
Sheriff races are important to watch out this year as residents are looking for what are the best responses and tactics that will impact community relations and discussions with police officers. Edmond mentions items that have been raised in the discussion of police brutality, such as how to promote accountability from body cameras to transparency in budgets. Ivey has over four decades of  experience in law enforcement, and has gone viral for videos emphasizing that he believes police need to be tough on crime.