A Survey of State & Local Agency CIO's and Salespeople at Tech and Professional Services Contractors
We analyzed tech and professional services contractor sales teams and compared them to State & Local CIO's.  They couldn't have less in common!  Here is what we found:
RECOMMENDATIONS
Having similar backgrounds is no guarantee of success but knowing there is a gap is the first step in understanding that contractors need to work hard to communicate.
Do deep research on the backgrounds of CIO's you are working with and their team.  Where did they previously work?  Where did they go to school?  Did they work in the private sector?
Understand their office and where it sits within the larger framework of the state or municipality.  Are there mission owners or peers to be influenced?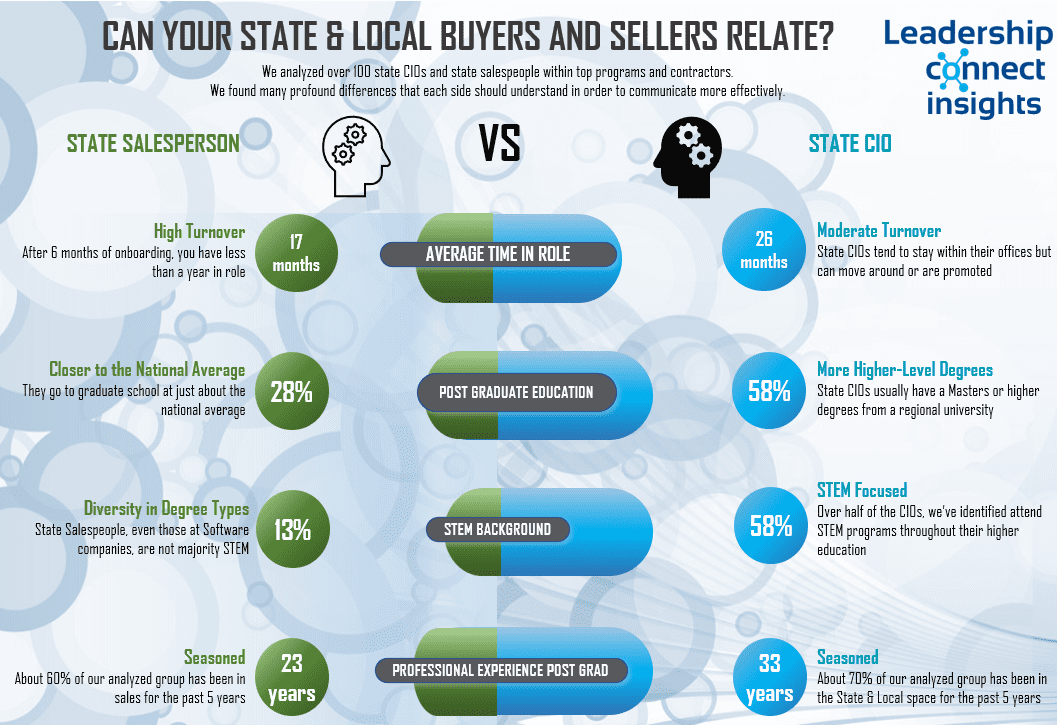 Data collected by Leadership Connect Data Science Team
Data analyzed and copywritten by Salma Ismaiel and Michael Crosby