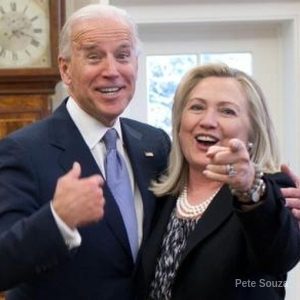 What's even better than a thought piece about the importance of journalism? Shout-outs from people of power and influence such as Hillary Clinton and Federal Reserve Bank of New York leader John Williams promoting accountability and service journalism. Then there's President-Elect Joe Biden, who doesn't yet have access to official government data on COVID-19 and is instead relying on other sources of information such as The Atlantic's COVID Tracking Project.
It has been an eventful week, with editors no doubt focusing on keywords such as Pfizer, Moderna, and the Dakota's as relates to vaccines and rising coronavirus cases, hospitalizations and deaths. For the unfamiliar, we have a custom list of coronavirus reporters that have jumped off their beats to cover the news. Leadership Connect started tracking them in March and the list ebbs and flows with the disease's waves. Recently added reporters covering COVID-19 include Reuters M&A Reporter Becca Spalding and Lincoln Journal Star Business Editor/Reporter Matt Olberding. The other big highlights in the linkfest below are an analysis of the Section 230 hearings from CNN's Brian Fung, a bunch of M&A news, and Movers & Shakers. Note the personnel changes, such as those that just broke at Vox, are only highlights from the myriad news media changes we track in our service every day.
Shout-outs from the Bigwigs

At a virtual WSJ Newsmakers Live event, NY Fed President and CEO John Williams said "Journalists play a really important role, especially in my world, which is a very technical and obscure corner of the economy and government." He explained journalists are key to helping the Fed explain its aims.
Hillary Clinton promoted the Substack, Press Run, which is written by Eric Boehlert, a former staffer of Media Matters, Salon, Rolling Stone and Billboard. Clinton, who has been reading Press Run since it was created in February, says "We need voices that hold the press accountable."

It seems Substack has a competitor called ConvertKit, run by one Nathan Barry.
For you data science/machine learning/cyber fans, here's a list of 50 Digital Influencers on Twitter.
There are myriad journalism models but here is a fun one from Joe Pompliano, who breaks down the business and money behind sports, every day. And he does it for free. How? Beer.
M&A/Restructuring

On Nov. 19, The Wall Street Journal broke news of BuzzFeed Inc. agreeing to acquire Verizon Media's HuffPost in a stock deal. It reported the acquisition is part of a larger deal between BuzzFeed and Verizon Media, where companies will syndicate content on each other's platforms and look to jointly explore advertising opportunities.

Recode has an interview with Jonah Peretti on why he bought HuffPost. He also has an opinion on the NYT as the "paper of record."
Interestingly, HuffPost has a story that most of its own staffers found out about the deal from the WSJ story.
Side note: Before New York's lockdown, BuzzFeed and HuffPost editors were heading for the hills.

The NY Post scooped that The Department of Justice is investigating antitrust concerns surrounding Penske Media's deal to buy The Hollywood Reporter.
The WSJ reported in January that Hicks Equity Partners, a firm tied to Republican National Committee co-chair Thomas Hicks Jr., pitched GOP donors on a buyout of One America News Network, according to people familiar with the matter. Over the weekend, Newsmax TV was added to the buyout rumor.
WSJ Media Chief Amol Sharma tweeted: Newsmax's average prime-time audience jumped 156% to 223,000 viewers during the week of the election and last Thursday its viewership crossed one million from 7-8 p.m. – Still, taking on ratings juggernaut Fox News is a long shot.
Rumor: Reports say AT&T is looking to sell CNN to pay off its debt and is looking at Jeff Bezos as a potential buyer.
The Del-Rio News Herald is shutting its doors as the pandemic proved to be too much to handle.
Variety's Elaine Low has an internal memo from ViacomCBS CEO Bob Bakish. It calls for a reduction in the company's real estate footprint and a hybrid work-from-home schedule in a post-COVID-19 world.

Digiday's Kayleigh Barber (kayleigh@digiday.com) has a good piece on the fledgling Reuters Events business and its online pandemic pivot.
Twitter introduced disappearing Fleets, which some people are comparing to Insta Stories. As with every new release, there are still calls for an edit button.
A group of cryptocurrency journalists have joined forces to launch The Association of Cryptocurrency Journalists and Researchers.
Cryptocurrency exchange platform Binance has filed a lawsuit against Forbes alleging defamation.
Movers & Shakers

Section 230 Analysis: CNN's Brian Fung writes: Facebook and Twitter Chart Out Different Paths for Congress on Internet Regulation.
Current EU copyright laws allow news outlets to demand compensation when search engines show snippets of their stories. After months of bargaining, Google has just signed a copyright agreement with six French publishers.
There's a lot to unpack here — some of the biggest things to look out for, regarding the news, are media consolidation; possibly getting those bigwigs to help with solutions to fund local journalism; and Section 230.
It also seems like "everyone has a podcast" is turning into "everyone has a Substack."
Has The Newsletter Boom Gone Too Far? pic.twitter.com/DXSEuKK9Sd

— Luke Bailey (@imbadatlife) November 16, 2020
If you have news media insight, from white papers to commentary, please feel free to share.
— Megan Kashtan and Wayne McKenzie contributed to this report.